MUSIC & PERFORMANCES

Hanoi- Ca Tru Performance by Kim Duc Ca Tru School
7pm

Phu Sa Lab

21/52 To Ngoc Van Road, Quang An Ward, Tay Ho District, Hanoi

You are invited to Ca Tru Show – Kim Duc Ca Quan at Phu Sa Lab.


Entry Fee: VND 500,000 (include dinner and drink)
Hanoi-Italian Food Festival
November 10-11
Thang Long Royal Citadel 
The two-day festival will feature Italian food, wine, music, culture and entertainment experiences including live music, lucky draws and cooking/eating competitions.
HCMC-A O Show by Lune Production

6:00 pm, every day except Monday and Friday

Ho Chi Minh City Opera House, 7 Cong Truong Lam Son, Ben Nghe Ward, District 1

Featuring optical illusions and impressive acrobatics, paired with traditional music performances by a troupe of talented local artists.

Known as the Cirque du Soleil of Vietnam (minus the flashy outfits), this live show depicts the transition of rural Vietnam into today's modern landscape, using props such as giant woven baskets, scaffolding, bamboo canes, and ropes.

Price range: VND630,000 - VND1,470,000
___________________________________________________________________________

EXHIBITION

Hanoi- 107 best heritage photos on display in Hanoi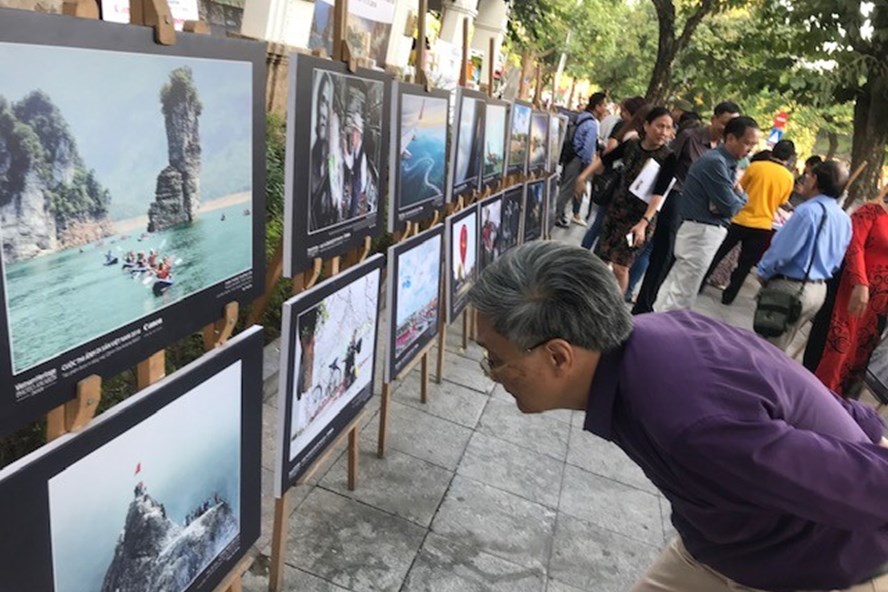 Nov 2-11
Hoan Kiem Lake Cultural Information Centre
The best 107 entries in the Vietnam Heritage Photo Awards competition are on display.
An exhibition in HCM City is also being held on November 3 as a part of the Canon Photo Marathon 2018.

Hanoi-Exhibition "Rubbish of the Spring 2018″
VICAS arts studio, 32 Hao Nam Street, Dong Da District,

Introducing four installation artworks created with peach blossom branches thrown away after the Lunar New Year holiday.


All present artworks were connected in a shared idea: Rubbish, when applied into artwork, can be something beautiful and useful!
Hanoi-Exhibition shows folk paintings coated on modern products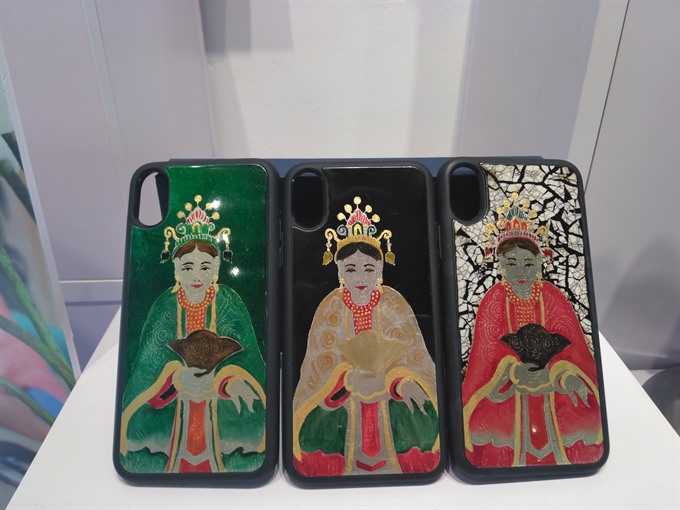 Until Nov 7, Vietnam-Korea Design Centre, 17 Yet Kieu Street
The exhibition "When Modern Works Bear The Traditional Spirit" is the next step of the Họa Sắc Việt (Painting Vietnamese Colours) project launched by designer Trịnh Thu Trang.

The show features smartphones cases imprinted with images of Mother Goddesses, as well as shoes, Nha Xá silk scarves, T-shirts and notebooks with Hàng Trống paintings.
HCMC-Duo Exhibition 'site / shine / sight'
The Factory Contemporary Arts Centre, 15 Nguyen U Di Street, Thao Dien ward, District 2

This is a duo exhibition featuring a collaboration between visual artist/filmmaker, Truong Que Chi and architectural studio, vn-a.

The artists will transform the space of The Factory Contemporary Arts Centre into a dim maze, where all of the light emits from the various sculptures, installations and photographs within the recesses of particularly placed, structurally specific louvers.

Tickets:

For adults: VND35,000

For students: VND 25,000 (with appropriate student ID)

For children under 16: free (with appropriate ID)

HCMC-Solo Exhibition "lamina | ink" by Kenny Ng

The Factory Contemporary Arts Centre, 15 Nguyen U Di Street, Thao Dien ward, District 2

Showcasing a series of abstract characters, inspired by the diverse shapes and forms of mysterious deep sea organisms, combined with the colonial and old temple architecture of Ho Chi Minh City.

The architectural lines of these drawings tell a story of history and culture, both familiar and strange to Kenny, a young artist who returned to Vietnam in 2015, after 7 years of studying and living abroad.

Tickets:

For adults: VND35,000

For students: VND 25,000 (with appropriate student ID)


For children under 16: free (with appropriate ID)
Dtinews/Hanoigrapevines