Acoustic Saturday

Acoustic Saturday with Benjamin James will be held from 9:30pm until late at 14 Tôn Thất Đạm Street in HCM City's District 1 on Saturday February 10. – Photo rustycompass.com

The Acoustic Saturday with Benjamin James will be held from 9.30pm until late at 14 Tôn Thất Đạm Street in HCM City's District 1 on Saturday, February 10.
James is an English record producer, songwriter, vocalist and multi-instrumentalist, trained in both classical and contemporary music.
He has extensive experience performing live, having spent six years touring the world with his critically acclaimed indie-noir band, Bitter Ruin.
He will perform live acoustic music, R&B vocals with a slightly awkward English charm.
Happy hour is from 6pm to 8pm.
Valentine's in HCMC

Celebrating Love (Valentine's Day) will be held from 8pm until late at Snuffbox at 14 Tôn Thất Đạm Street in HCM City's District 1 on February 14. – Photo rustycompass.com
The Celebrating Love (Valentine's Day) will be held from 8pm until late at Snuffbox at 14 Tôn Thất Đạm Street in HCM City's District 1 on February 14.
Snuffbox is curating a special Valentine's Day cocktails menu for all you lovebirds.
Entertainment for the night is sexy acoustic vocals of Y'Kroc and Aaron James.
Entrance is free but a 20 per cent Valentine's Day surcharge will apply.
Vietnamese pop singer to perform live the first time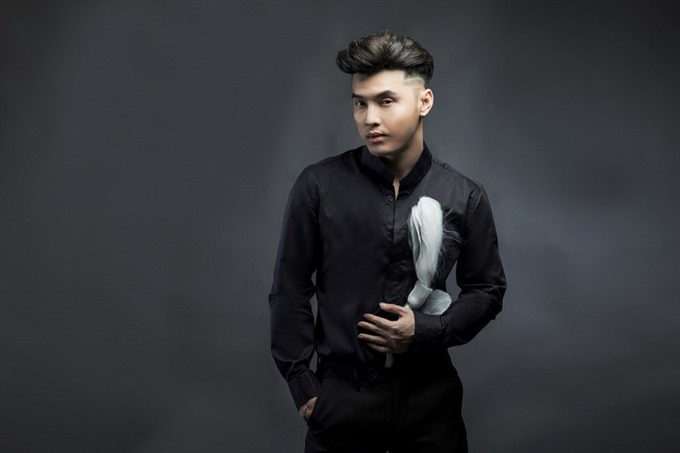 After 18 years working in the entertainment industry, Vietnamese pop singer Ưng Hoàng Phúc will perform live for the first time on March 3 at Việt Xô Friendship Labour Cultural Palace, 91 Trần Hưng Đạo Street, Hoàn Kiếm District.
After the boy band 1088, which Phúc was a member of, parted in 2002, Phúc joined musician and manager Nguyễn Quang Huy's entertainment firm as a solo artist. There, he earned a lot of success with hits including Tôi đi tìm tôi (Travelling to Find Myself), Mỗi người một nơi (My Breakup Song) and Nếu ta còn yêu nhau (If We Were Still In Love). However, after six years working together, the singer decided to leave the company.
For his first live show, Phúc invited Huy to direct the show. He said Huy, who was by his side from the first days of his career, was the best choice, "I believe no one but Huy can understand and help me describe all my inner feelings and expectation through this live show."
This is the first and biggest live show in Phúc's career, which took lots of time to prepare, "To be able to choose songs which have been attached to my career over the past 18 years was not easy at all, since they had to link each path of my career. I hope the audience can enjoy familiar songs in the most fulfilled emotion," said Phúc.
The show will also feature pop singers Phạm Quỳnh Anh, Nguyễn Thu Thủy and the band Oplus. Phúc will also perform with pop singers Quang Dũng and Thu Minh.
"All of my joy, sorrow, and hidden emotion over the last 18 years will be shown in the live show this March," he added.
Art of bài chòi honoured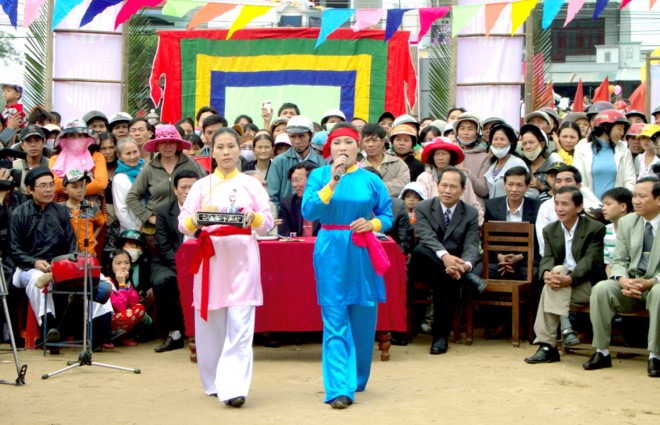 Bình Định's bài chòi festival. — toquoc.vn
To celebrate Việt Nam's bài chòi (folk singing), which has been recognised by UNESCO as an Intangible Cultural Heritage of Humanity, an art festival is being held  on Wednesday in Bình Định Province's coastal Quy Nhơn City.
The bài chòi singing festival aims to help artisans to encourage the singing in the province. Each province and city chose an art troupe to perform bài chòi for no longer than 40 minutes.
According to the organisers, the festival has received full participation from provinces active in promoting bài chòi, such as Quy Nhơn, An Nhơn, Tuy Phước, Phù Cát and Hoài Nhơn.  
Bài chòi is a diverse art combining music, poetry, acting, painting and literature. Its practitioners include performers, card-making artists and hut-making artists. Performers and their families play a major role in safeguarding the practice, and dedicated groups continue to celebrate it. Most performers learn within their family but specialist artists also teach in clubs, schools and associations.
The festival ends Thursday. Other art programmes will continue to be held locally to praise bài chòi until April 30 this year.
Cultural, sports, tourism week opens in Can Tho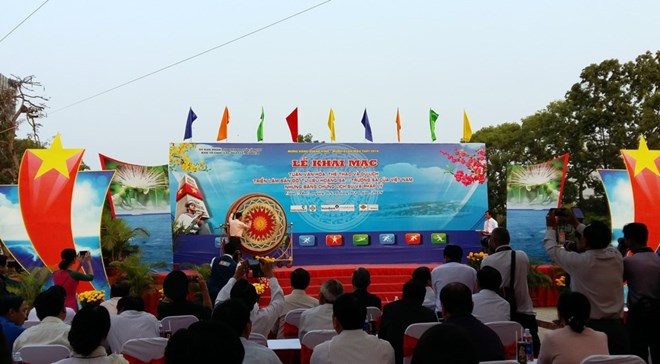 The Cultural, Sports and Tourism Week opened in the Mekong Delta city of Can Tho on February 8 in celebration of the upcoming Lunar New Year festival. 
A number of activities are scheduled during the week, including a ceremony marking the 88th founding anniversary of the Communist Party of Vietnam and the 50th anniversary of the General Offensive and Uprising, a flower street and artistic lights along Can Tho bridge and Xang Thoi lake, a music festival and firework setting. 
The event will afford the city a chance to introduce its potential and strengths in culture, sports and tourism and create a bridge linking up artists and athletes together. 
On the occasion, the municipal Department of Culture, Sports and Tourism held an exhibition on maps and materials on Vietnam's Hoang Sa and Truong Sa archipelagoes – historic and legal evidence. 
In Luu Huu Phuoc park, the organising board displayed 186 photos and 800 books reflecting Vietnam's sovereignty, sovereign and jurisdiction rights over waters, continental shelf and exclusive economic zone.