An exhibition of installation art by two French artists - Pierre​ ​Larauza​ and Emmanuelle​ ​Vincent – and Vietnamese Belgian artist Thy Nguyen Truong Minh is opened at 6 p.m. on December 21 at the HCMC Museum of Fine Arts in HCMC's District 1.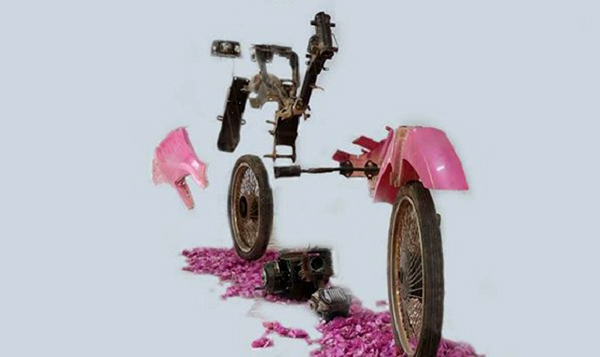 The exhibition "Enthusiastic Transformation" evokes a poetic image of Vietnam highlighting the interplay between tradition and modernity from different angles through painting, dance and installation arts by the three artists and students from HCMC University of Fine Arts.
As part of the cooperation project called "La centrifugeuse" (Vietnamese name: May xay sinh to") by three countries – Vietnam, France and Belgium, the exhibition is not only an opportunity for participating artists to take a glimpse into unique artistic and cultural features of the countries but also highlights cross-cultural understanding among Vietnamese, French and Belgian artists.
Thy Nguyen Truong Minh, whose parents are Vietnamese, was born and brought up in the Belgian capital city of Bruxelles. His educational background is influenced from both Vietnamese and Belgian cultures and embraces a passion for carrying out art projects on cross-cultural collaboration at a young age.
Meanwhile, the French-based artists Pierre​ ​Larauza and Emmanuelle Vincent are co-founders of the French-Belgian dance troupe T.r.a.n.s.i.t.s.c.a.p.e. Recently, the dance troupe has teamed up with the female Vietnamese rap star Suboi to stage a contemporary gig dance called "Urban Distortion" in HCMC as part of the Europe meets Asia in Contemporary Dance Festival.
The exhibition, under the patronage of Wallonie-Bruxelles International, will be opened for public viewing from 8 a.m. to 6 p.m. every weekday except Monday, lasting until January 12.
The exhibition offers free admission for visitors. The HCMC Fine Arts Museum is located at 97 Pho Duc Chinh Street in District 1.
SGT