Ministry holds gastronomy festival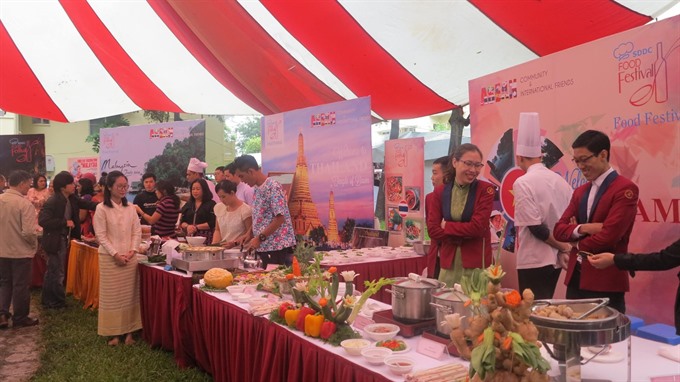 The annual gastronomy festival showcases the diversity of Vietnamese and international cuisines. — Photo dfa.gov.vn

A gastronomy festival showcasing the diversity of Vietnamese and international cuisines will be held on Sunday at the Vạn Phúc Diplomatic Compound.
Organised by the Service Department for Diplomatic Corps at the Ministry if Foreign Affairs, the festival will feature more than 100 booths presenting traditional and international dishes. Several embassies, foreign cultural centres, agencies of the Foreign Ministry, and enterprises will participate in  this annual event, which began in 2014.
Festival-goers will also be able to buy handicraft products and souvenirs from craft villages, or enjoy music and art performances from different countries.
The festival will run from 7am to 3pm. The Vạn Phúc Diplomatic Compound is at 298 Kim Mã Street.
Culture of Vietnamese ethnic groups honoured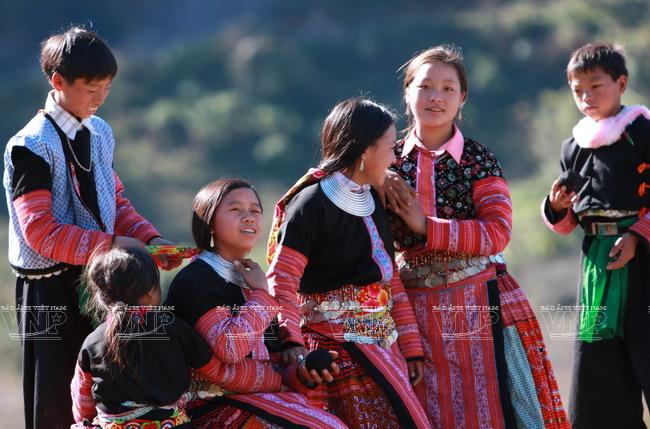 Traditional costumes of Mong ethnic people. 

A kaleidoscope of Vietnam's ethnic culture, rituals and cuisine will be introduced at the Culture-Tourism Village of Vietnamese Ethnic groups in Son Tay town on the outskirt of Hanoi in December.

The event draws the participation of representatives of 13 ethnic minority groups (Tay, Nung, La Chi, Dao, Mong, Thai, Muong, Kho Mu, Ta Oi, Co Tu, Raglai, E De and Khmer) from 11 localities nationwide.

Highlight of the event will be the "Mountainous market fair", which features the northwest and northeast regions' specialties like thang co (hot pot using cattle meat and innards along with a range of local herbs), men men (steamed ground corn), seven-coloured steamed sticky rice, roasted chicken and pig, grilled fish and wild vegetable soup.

Visitors to the fair can also see demonstrations of traditional handicraft making such as rattan weaving, brocade weaving and wine making, and enjoy folk games and traditional songs and dances by ethnic people, or buy local forest and farm produce.

A highlight of the fair is the art of making patterns on traditional costumes of Mong ethnic group and restoration of Khu Cu Te festival of La Chi ethnic group from Ha Giang's Xin Man district.

Besides, the culture-tourism village will host a slew of art programmes in December. The move helps promote traditional cultural values and bolster exchanges among ethnic groups while attract tourists to the site.
Squared Furniture's winter exhibition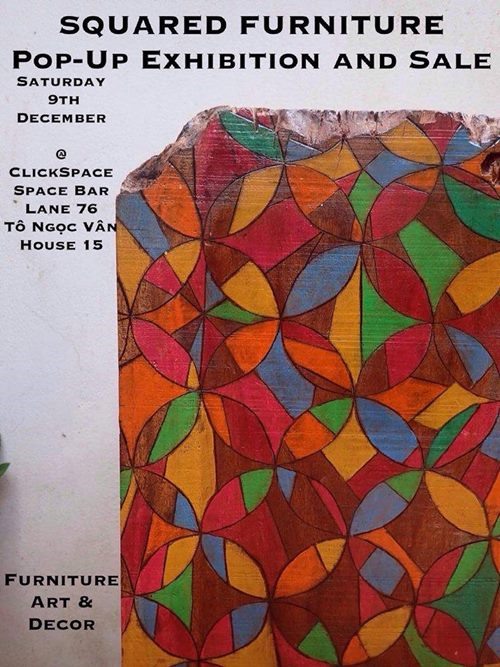 While shopping at the exhibition, visitors can contribute to charity, as 10 per cent of all proceeds from the exhibition will go to the Humanitarian Services for Children of Vietnam's Blossom House for girls.
Squared Furniture will hold its first winter pop-up exhibition from December 9 to 12 at Clickspace.
The show will include work that has been created over the last six months including paintings, decor and furniture. There will also be older pieces on show that have not been exhibited before, including lamps, tables, desks, cabinets and much more.
While shopping at the exhibition, visitors can contribute to charity, as 10 per cent of all proceeds from the exhibition will go to the Humanitarian Services for Children of Vietnam's Blossom House for girls.
Clickspace is at House 15, Lane 76 Tô Ngọc Vân Street, Tây Hồ District.
Food Fest this weekend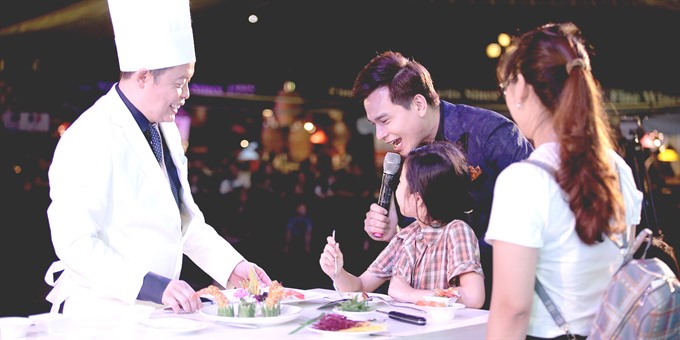 Food Fest 2017 will take place from December 8-10 at Sala Urban Area in District 2. — Photo courtesy by the organiser
Food Fest 2017 will be held in HCM City this weekend following its great success in Hà Nội in April.
The three-day event will feature 150 food stalls, showcasing Vietnamese, Asian, European and American cuisine and drinks.
Food Art Expo, cooking challenges and chefs' performances will also be featured at the festival.
Vietnamese pop stars Mỹ Tâm, Sơn Tùng M-TP and Issac will perform at the event.
The event will take place from 10am to 10pm on December 8, 9 and 10 at Sala Urban Area on Mai Chí Thọ Street in District 2. Tickets start at VNĐ199,000 and can be purchased at www.ticketbox.vn.
Xmas fair to open in City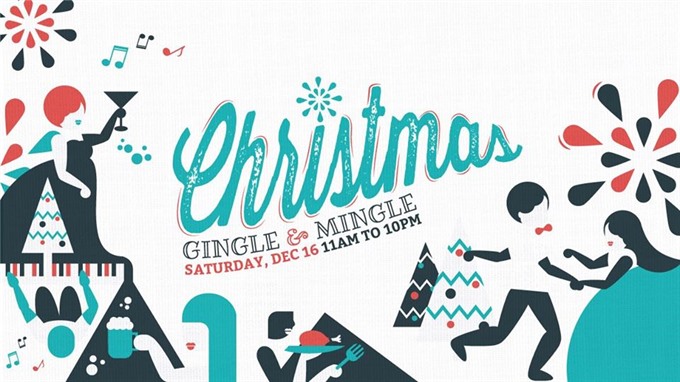 A Christmas fair will open at The Oxygen in District 2 on December 16. — Photo from the organiser's Facebook page
A Christmas fair will open at The Oxygen in District 2 on December 16.
The fair will offer Christmas decorations, homeware, fashion, and arts and crafts.
There will be dozens of stalls from local restaurants and brewers offering food and drinks for visitors.
Local bands Be Jazz Band, Mosquito Band, Game On Crew and The Lost Art will play during the fair.
The fair will be held from 11am-10pm at 628C Hà Nội Highway in District 2.
Origami event this month

A workshop "Origami: Fold and Unfold the Miracle" will take place at Blanc Art Space from December 15-17. — Photo from the organiser's Facebook page
A workshop "Origami: Fold and Unfold the Miracle" will take place at Blanc Art Space from December 15-17.
The event will include an origami exhibition on December 15-16. It will be open to the public from 9am to 9 pm.
A workshop conducted by Nguyễn Hùng Cường, a runner-up of 2009 Origami World Championships, will be held on December 17.
Cường has been a guest at international origami conventions in Israel, Spain, France and Japan. He has had group exhibitions in the US, Spain, Croatia, Israel, Taiwan and Việt Nam.
Entrance fee for the workshop is VNĐ150,000.
The Blanc Art Space is located at 57D Tú Xương Street in District 3.
Culture and Tourism Village hosts joyous New Year celebrations in December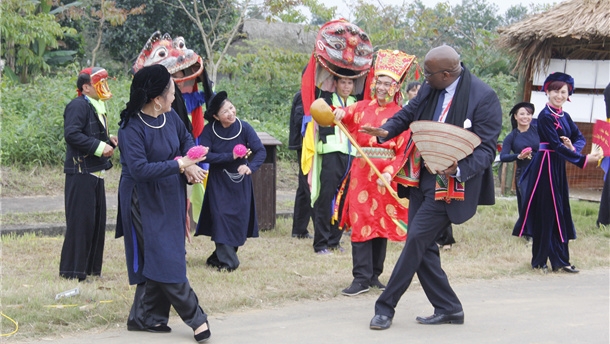 A foreign visitor joins a ritual dance with Nung ethnic groups at the village (Photo: Vietnam National Village for Ethnic Culture and Tourism) 
Joyous celebrations for New Year 2018 are being held this December at the Vietnam National Village for Ethnic Culture and Tourism, in the Dong Mo tourism area of Son Tay town, Hanoi.
The programme welcomes the participation of 100 ethnic people from 11 ethnic groups across the country, including Tay, Dao, Mong, Thai, Muong, Kho Mu, Ta Oi, Raglai and Khmer.
A typical rural market in the northwest and east west regions is recreated at the village, where visitors can enjoy the festive atmosphere during New Year with the locals in the regions.
Visitors are invited to enjoy folk songs and dances, play folk games, and enjoy indigenous dishes from the Mong, Dao, Thai, Tay and, Muong people.
Khu Cu Te festival, which has a significant meaning in the cultural and spiritual life of the La Chi ethnic community in Ha Giang province, will also be introduced during the programme. It is the biggest traditional festival of the La Chi people in the year, in which they cheer for bumper crops and pray for peace and happiness.
The festival was recognised as a national intangible cultural heritage in 2014 by the Ministry of Culture, Sports and Tourism.
There are also traditional arts performances by artists from the Vietnam Tuong (classical drama) Theatre, a puppet show staged by the Vietnam Puppet Theatre, and a circus show by the Vietnam Circus Federation.
Drummer in popular rock band Da Vàng dies at 46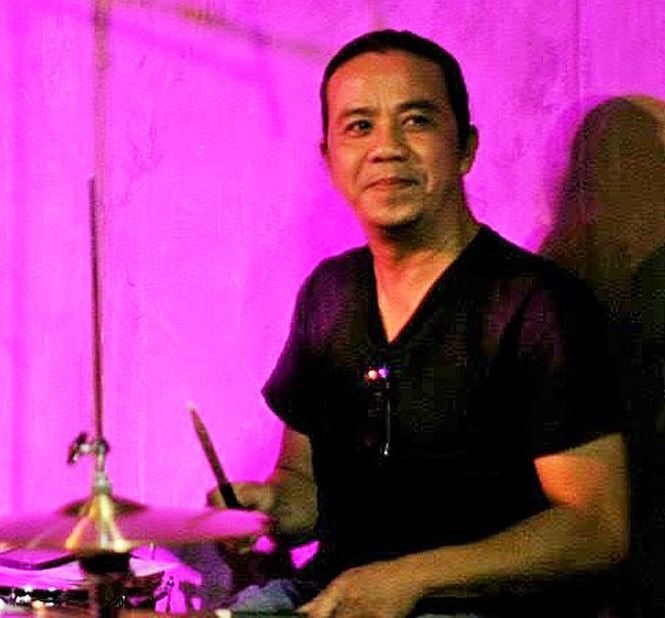 Rocker and drummer Trần Nhã of the band Da Vàng, one of the country's most popular rock bands, passed away at 46 in HCM City.—Photo.tienphong.online
Rocker and drummer Trần Nhã of the band Da Vàng (Yellow Skin), one of the region's most popular rock bands, died on December 1 in HCM City at the age of 46. The cause was an unspecified illness.
Nhã, who began his career in the 1990s, and the four members of Da Vàng played cover songs of the Eagles and Beatles and later began to compose Vietnamese rock music.
In 2000, the band's first album, SOS, featured nine songs about social problems, and was well-received by the public.
Nhã and his band worked hard for years to become more professional and ultimately attracted thousands of fans.
The band performed at many concerts and music festivals in Hà Nội, HCM City and other provinces, including the National Pop- Rock Music Festival in 1994 and Đồi Hoa Vàng Rock Festival in 1997 in HCM City.   
Their songs were about love, friendship, pollution and the consequences of heroin usage.
In 2010, Da Vàng disbanded, and Nhã later opened his own studio to offer music training for students and young artists.
"Rock music seems too strong for some Vietnamese people. My goal is to compose rock songs suited to the character and lifestyles of the young," he said.
Singer aids composer whose songs made her famous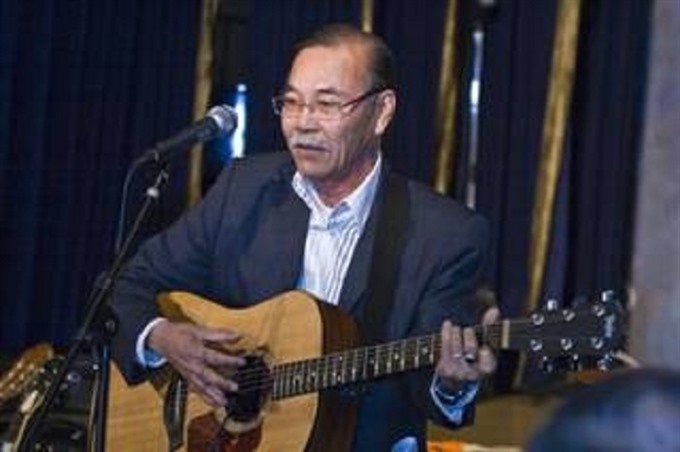 Pop music composer Trần Quang Lộc is known across Việt Nam for having written one of the most heart-wrenching songs about Hà Nội — without ever having set foot in the city.
Is it you, Hà Nội Autumn? joins the long list of romantic songs about Hà Nội, autumn in Hà Nội or both. Lộc's lyrics, melodies and mood perfectly capture the feeling of the season in the capital city.  Even Hanoians can't tell that he writes only from his imagination and books and poetry he has read.
Lộc's remarkable skill however, have not brought him financial comforts. Thanks to the country's weak intellectual property rights system, composers and songwriters typically receive only modest income from their work. The singers who perform their songs are usually much more financially successful.
For Lộc, this difference has become both his horror and salvation. Doctors recently discovered a tumour in his lungs, requiring him to undergo costly medical treatment that strained his budget.
Thanks to the generosity of someone who made fame and fortune from performing his songs, however, he is able to battle the illness and financial crunch. Singer Thu Phương, who became successful performing his songs, sent him VNĐ100 million (US$4,400) to cover medical costs.
Phương, who is now living in California, USA, is known for performing songs like Về Đây Nghe Em (Please Return!) and Có Phải Em Mùa Thu Hà Nội (Is it You – Hà Nội Autumn?)
Lộc and his wife are in a difficult situation and live on a meagre income from the copyright of his songs. He has been suffering from bladder cancer for three years and has not been able to afford proper treatment. The tumour marked a new escalation in the disease.
Phương returned to the United States after performing in HCM City on November 30. She found out about the composer's situation and called her agent in Việt Nam to send the composer the money she received from the show.
"I'm really moved at the support from Phương and other friends," Lộc said, "I feel as if I were in a dream. Poet Nguyễn Thái Dương calls me often, while the Tình Thơ Foundation, run by poets Lâm Xuân Thi and Hồ Thi Ca, sent me some money. Their sympathy for me is so comforting."
Lộc, who was born in 1945 in the central province of Quảng Trị, has composed some 600 songs and hopes to hold a show featuring his own songs.
Lộc will have to undergo surgery to remove the tumour from his lungs. The surgery and treatment for his bladder cancer are estimated to cost VNĐ150 million, which surpasses his income.
Music contest held for young labourers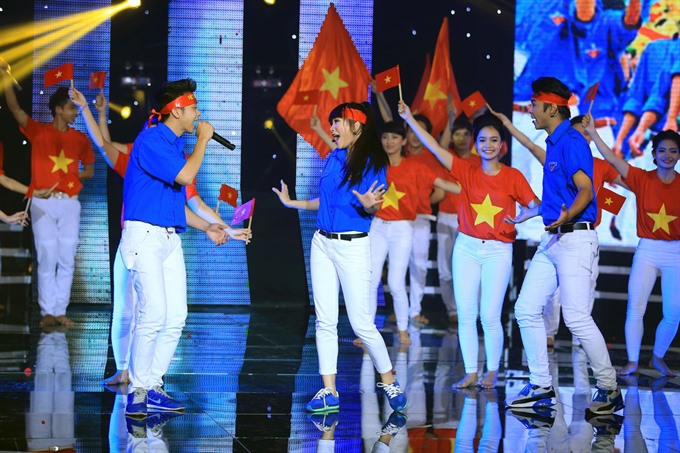 A music contest, Tiếng Hát Công Nhân (Voice of Workers), for young labourers working in southern provinces will open this week.
The event is part of the cultural activities launched by the HCM City Labour Union and its partners to celebrate Christmas and New Year.
Male and female workers aged between 18 and 35 who work in industrial parks and export processing zones are encouraged to take part.
Selective and semi-final rounds will take place on December 9, 10 and 14, in Bà Rịa- Vũng Tàu, Bình Dương and Đồng Nai provinces.
The 15 best singers will receive free training offered by a group of talented musicians and composers before going to the final round. 
They will perform two songs, one of their own choosing and the other selected by the jury.
"I signed to sing at Tiếng Hát Công Nhân. My manager and colleagues gave me big support," said Nguyễn Thị Thảo My, a migrant worker at a garment factory in Đồng Nai Province's Biên Hòa Industrial Park.
"For the selective round, I will sing Bài Hát Cho Anh (A Song for You), a ballad written and composed by Đức Trí. I hope I will be one of the contest's finalists," said the 19-year-old from Nghệ An Province.  
A representative of the contest's organising boad said "Through the contest, we wanted to encourage young workers to show off their love and talent for music. We also hope people pay more attention to the lives of poor and migrant labourers, who work hard but have no chance to enjoy entertainment."
The contest's final night is expected to take place on December 23 at The V Show Club in HCM City. Its website is www.tienghatcongnhan.com.