VietNamNet Bridge – In Luc Yen district, Yen Bai province, there is a unique market in the country where people trade only one product – gemstones. The market has had a history of 25 years.
Luc Yen gem market is open at a beautiful corner of a lake in Yen The town, Luc Yen district. The market works in just several hours in every morning. Depending on reasons and weather, the market can take place sooner or later, but at about 6.30 am there are sellers in the market.  
They slowly arrange their stalls to be not complicated, but very simple. The market contains about over 20 stalls.
According to the sellers, gems are gathered from the persons who have gone to the mountains … and if having time, craftsmen will arrange the gems to make pendants of rings, necklaces, earrings, etc… Gems are also used as materials for making a gem picture, which are sold in the unit of kilogram or gram.
Each blue, red, purple, yellow, white, black gems have different sizes and shapes and is supervised and considered by the customers who are conversant with gems. The prices are announced depending on the type of gem which can be ten thousands, hundreds of thousand or a million, tens of millions dong. However, the succession of transaction is decided by the bargaining process.    
Besides gem traders and makers seeking materials, there are many people who have heard about the gem market then come to this to see and to buy some products as souvenirs.  After two to three hours, the market is closed.  
The owner of a gem stall in Luc Yen market said that every early morning, hundreds of local residents went to the forest, walking along the stream, picking up each gem. After a long time, the gem became rare so people had to go further to the caves to gather them. Nowadays, people find it hard to seek for gems in the cave; many of them must use machines to dig deeply on the mountains then wash the soil for gems.
If people find original sapphire and ruby gems (which are big, transparent, right color, not cracked), they can sell them with the price of several hundred millions dong. However, they usually get the color gems including ruby, sapphire which have lower quality, being crushed and small, used for making pictures. To get the suitable color gems (especially black gems for drawing hair, blue ones for illustrating the color of water), they must wander in the mountains for a month.
Since ancient times, Luc Yen was dubbed the "land of gems." The most valuable stones in Vietnam were exploited here.
Luc Yen boasts to have a red ruby which is preserved as national treasure. It is named "Vietnam Star" and is the biggest ruby in the country, weighing 2.160 gram, equivalent of 10,800 carats.
Recently, the Luc Yen Gem Association has been established to protect the prestige of Luc Yen gems.
The gem market in pictures: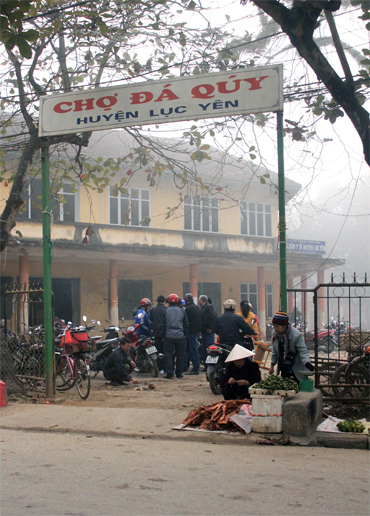 The gem market was formed in 1992.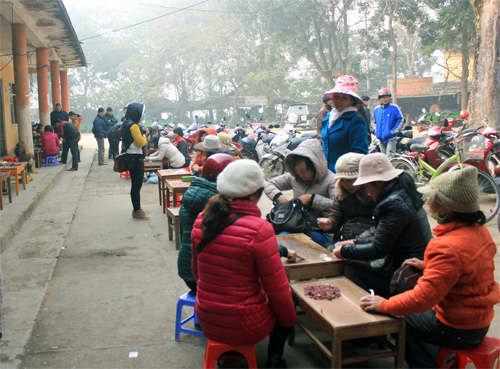 There are over 20 stalls in the market. Gemstones are simply displayed on wooden tables. Sellers are mainly middle-aged women.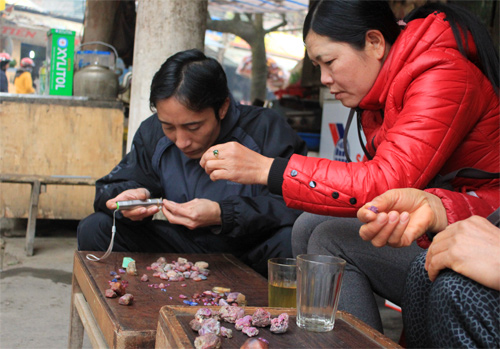 The market offers both processed and rough gems.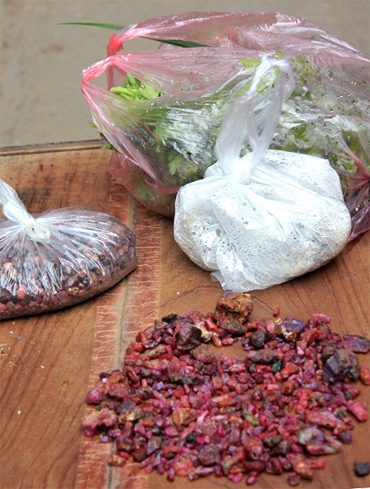 Most of the customers are gem experts so gems are traded as very normal things.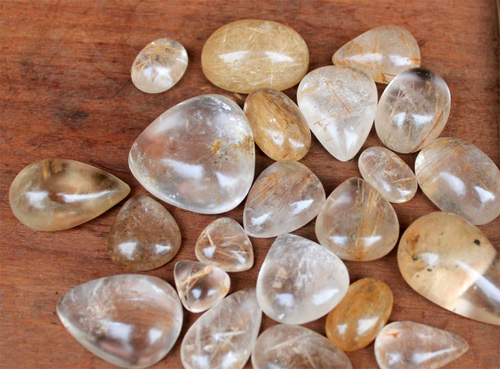 This kind of quartz is said to have higher magnetic field than other quartz, so its price is higher.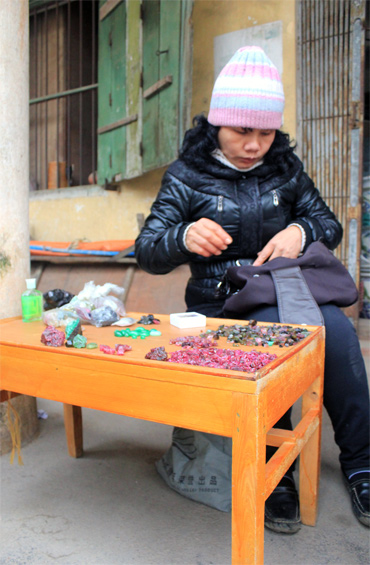 However, pink rubies are the most expensive. A small, medium quality ruby is priced a few million dong. Ruby fragments are sold for VND2 million/kg to make gem paintings.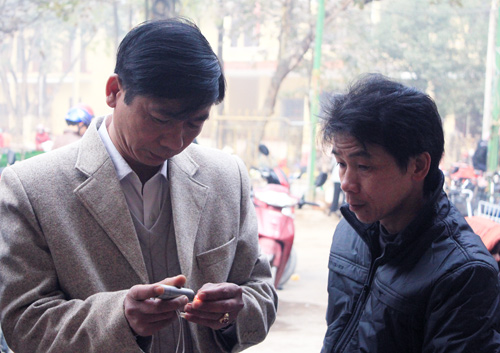 All customers take with them a small flashlight to check for gem quality.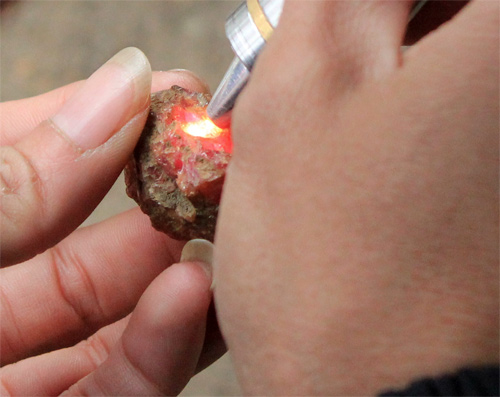 Gem miners usually don't discover the value of their stones so in this market, some gems were sold very cheap at the beginning but after being processed, the prices rose to several hundreds of million dong.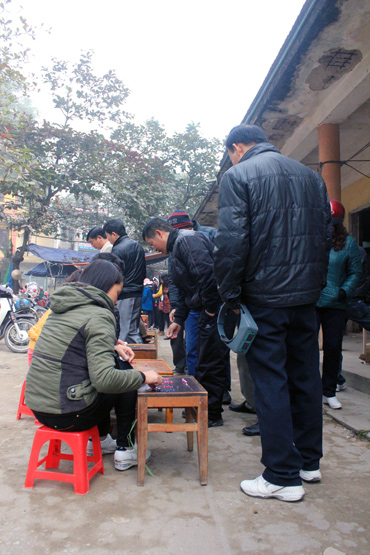 The purchase was very limited but the market still opens everyday because gem traders go to the market to seek for information.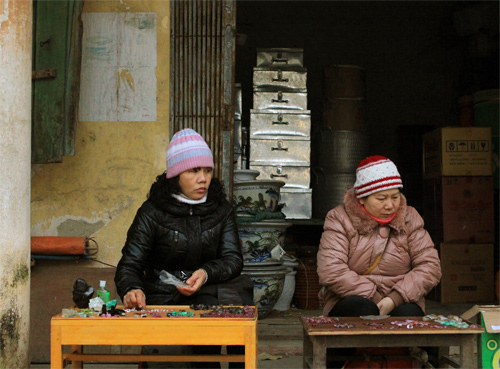 The gem market has become a tourist attraction in Yen Bai.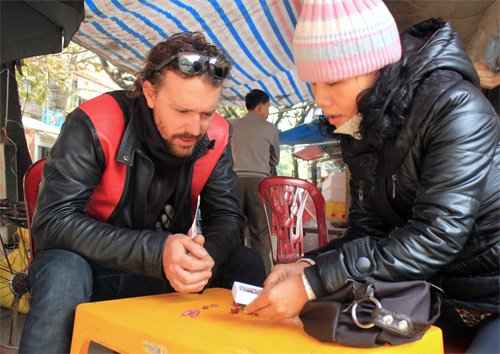 This visitor bought a ruby for VND2 million ($100).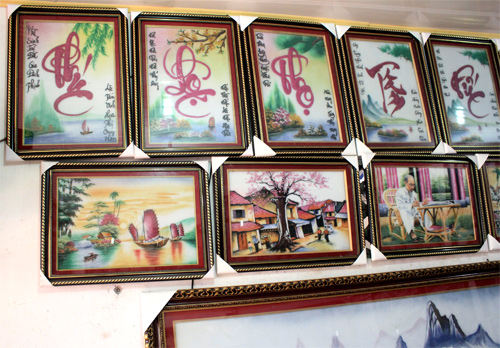 Luc Yen's gem paintings have also become famous products.
Source: VNE/Vietnamtourism