VietNamNet Bridge – On February 9, or the 10th day of the lunar year, also known as the God of Wealth Day, many gold shops in Hanoi and HCM City sold out of their products.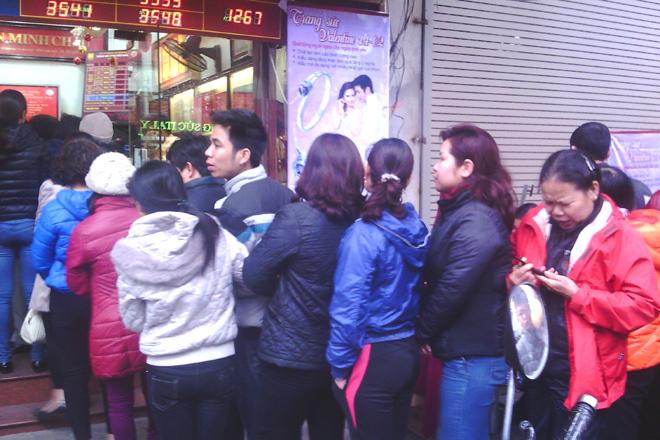 Customers line up in front of a gold shop in Hanoi on the God of Wealth Day.
In the early morning, hundreds of people queued in front of the gold shop of the Saigon Jewelry JSC (SJC) on Nguyen Cong Tru Street, District 1, HCM City, to buy gold.
It was similar at other gold shops in the city. People were willing to queue and wait for half an hour to buy only 1-2 tenth of a tael of gold for serendipity.
The gold shop of the Phu Nhuan Jewelry JSC (PNJ) was overloaded. Ms. Nguyen Thi Cuc – PNJ's Deputy General Director - said that PNJ had prepared 15,000 rings of 0.5-1 tenth of tael for the God of Wealth Day.
The rising demand for gold pushed the gold price up but many people were willing to buy for serendipity.
In Hanoi, the streets for gold shops like Tran Nhan Tong and Ha Trung were pretty busy from early in the morning. Traffic jams occurred on these streets at noon. However, the gold price in Hanoi was relatively stable.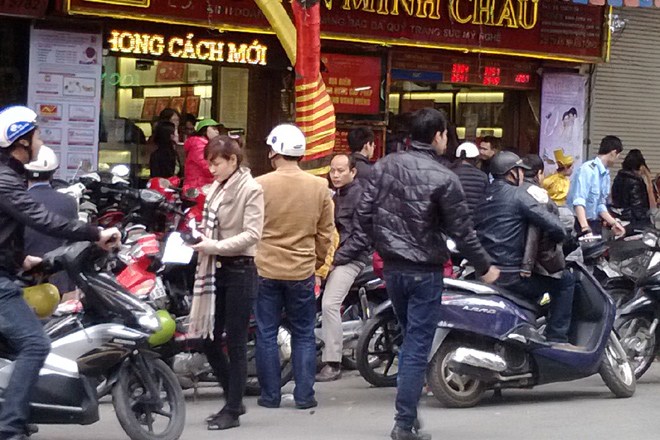 A gold shop of Bao Tin Minh Chau JSC in Hanoi.
Unlike Ho Chi Minh City, where most of the gold buyers were businessmen, in Hanoi, everybody bought gold on that day, including traders, office workers and even housewives.
Ms. Nguyen Thi Hao from Dong Da District, Hanoi, said that she used lucky money of her children to buy gold on the God of Wealth Day to wish for good luck and this is also a form of savings.
This year, big gold shops hired some men to act as the God of Wealth. These people stood at the door to invite customers to enter their shops.
They also prepared special products for this day. Doji offered gold pieces carved with a horse, PNJ had gold pieces with the word "Wealth" and a horse, etc.
Mr. Tran Nhat Nam - Deputy Director of the Hanoi-based Bao Tin Minh Jewelry Company – said that on February, the number of customers rose by 300 percent. The firm had prepared for this day for a month before.
Queing on the God of Wealth Day to buy gold in Hanoi:
From the early morning of February 9, many people lined up in front of gold stores to buy gold because they believed that buying gold on that day would bring in good luck all year.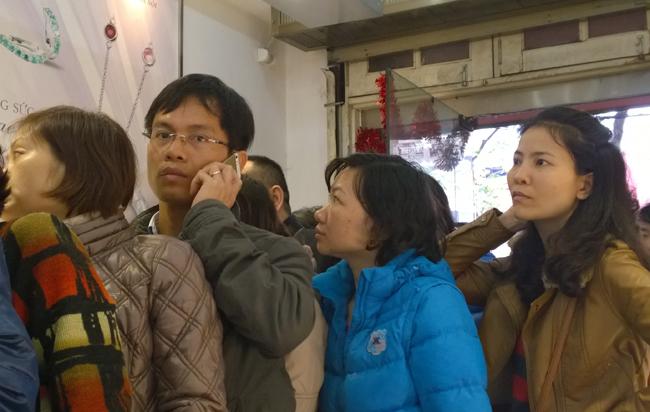 Many people had to wait an hour.
A gold shop on Phan Dinh Phung Street, Hanoi, welcomed tens of customers.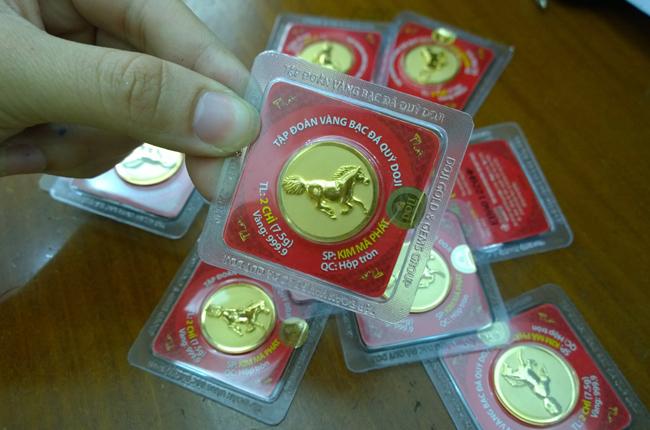 Some big gold brands offered special products on the day. In photo: DOJI products.
Phu Quy and Bao Tin Minh Chau gold shops had "Gods of Wealth" standing in front of the door to welcome customers.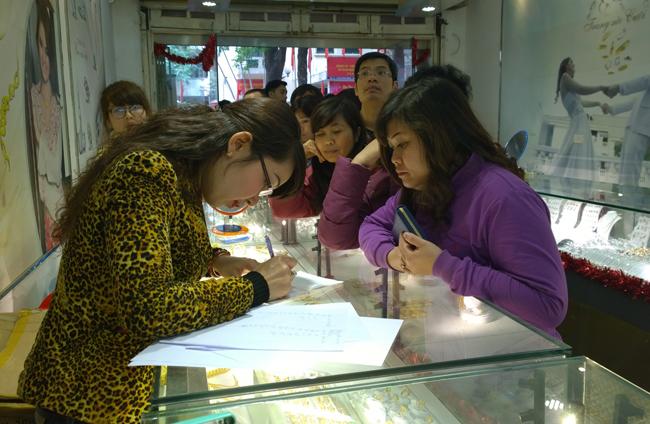 At 10.30am, a Doji gold shop employee informed customers that the gold pieces with the horse were sold out. By 10.15am, Doji shops sold 560 tael of gold.
Many customers had to buy gold rings.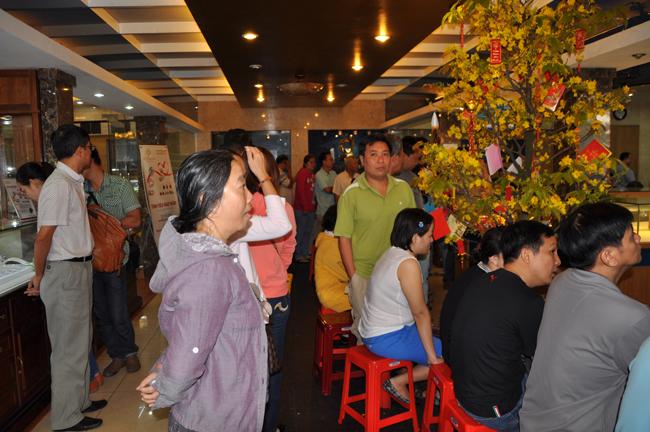 In HCM City, the situation was similar to buying gold. A representative of SJC said that the firm had planned to open its shops in the morning but at 10am, hundreds of people were still inside the shop while hundreds of others were lining up outside the shop.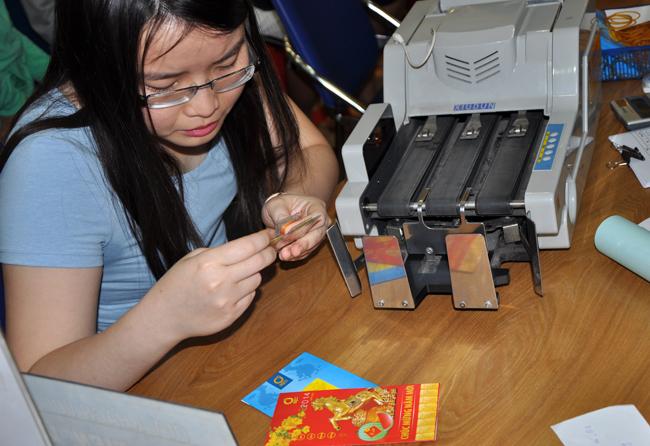 Gold pieces of up to five tenths of tael sold very well.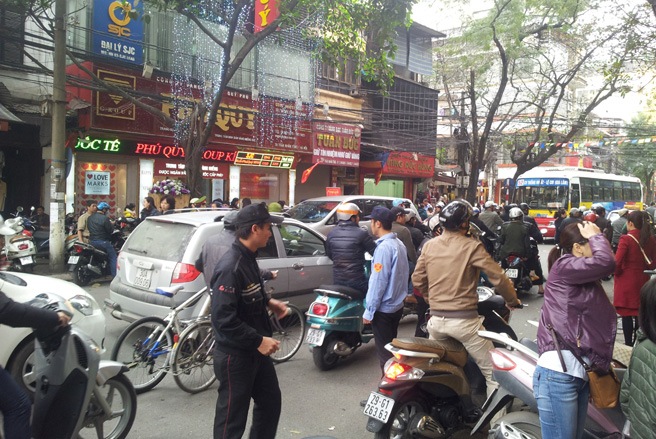 Traffic congestion in front of a gold shop in Hanoi.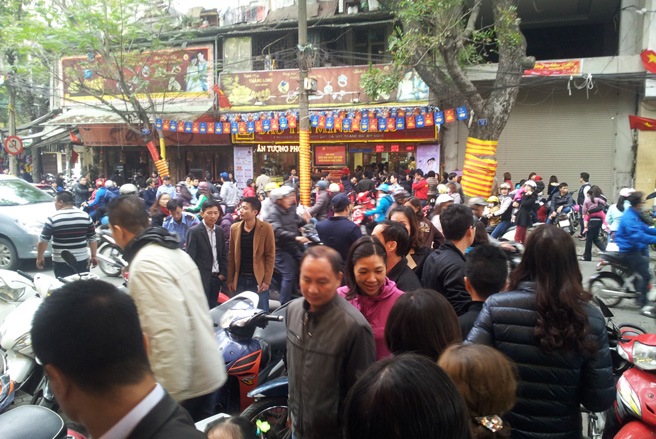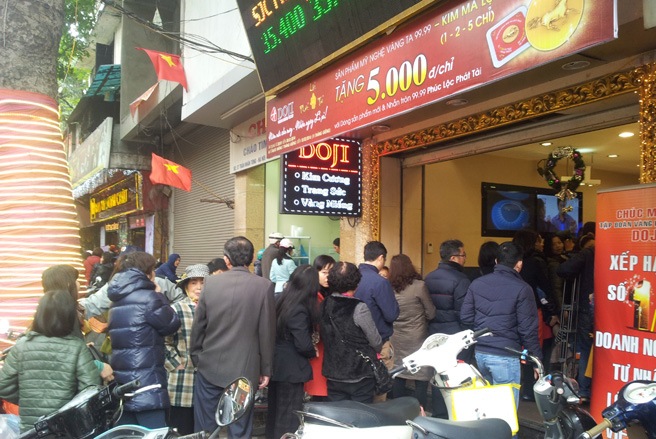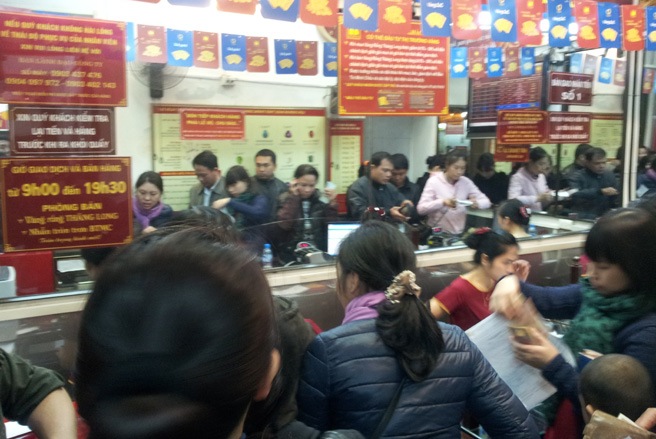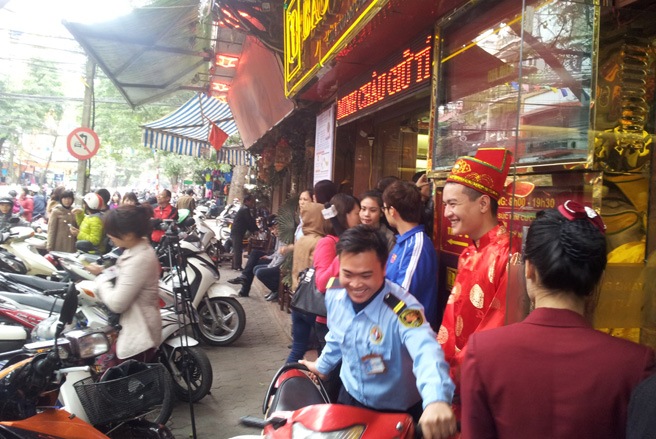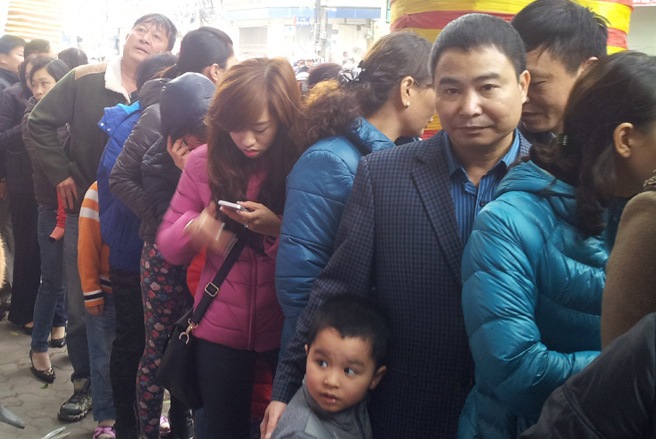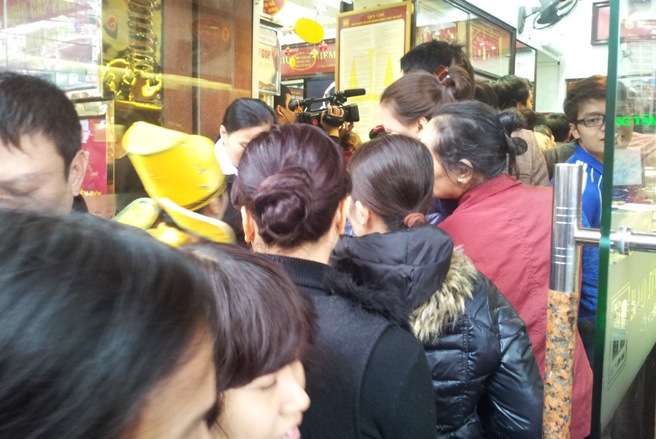 P. Linh
Photo: VNE/Vneconomy