VietNamNet Bridge - Mrs. Huong Lan says that she sticks to cardboard mask making trade because she wants to preserve traditional culture. If for money, she would have transferred to other jobs. Each handmade mask that contains the heart and mind of Lan and her husband is priced only VND25,000 to VND50,000 ($1.2-2.2).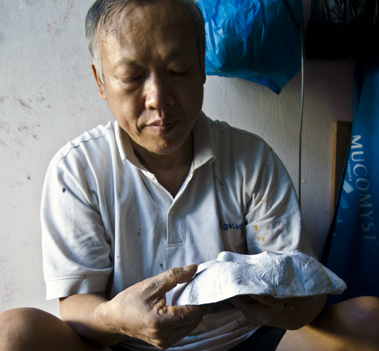 Pursuing family business, through many ups and downs, Mr. Nguyen Van Hoa and Mrs. Dang Huong Lan (Alley 73 Hang Than, Hanoi) have made colorful folk masks for 30 years.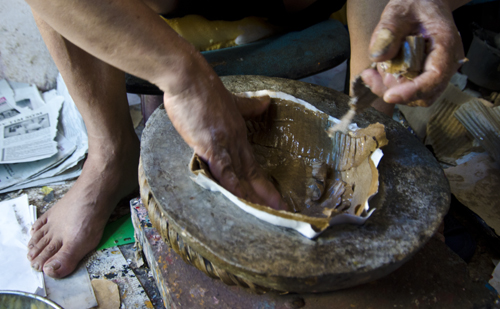 The main materials are newspaper, glue made from white cassava flour, paint and paintbrushes. Mr. Hoa He is using glue to combine pieces of paper into the mold to reach 1mm thickness - the first stage.
The mask frames will be left overnight, then painted. In sunny days, the couple can complete about 10 masks a day. In rainy days, it takes two days for the mask frames to get dry.
Mrs. Lan paints the final details on the Sun Wukong mask.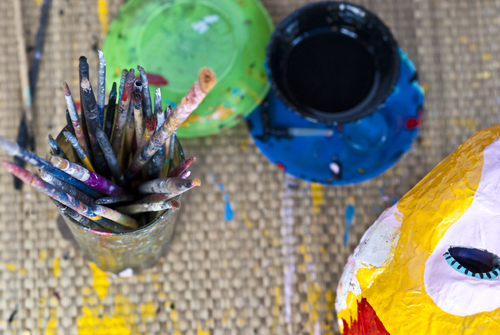 The paintbrushes that create thousands of colorful masks.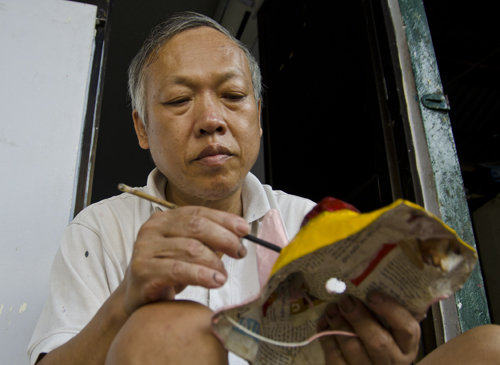 Hoa said, to make beautiful masks, the frame plays an important role. The 22 creative frames that Hoa has made in the past 30 years are his "treasures."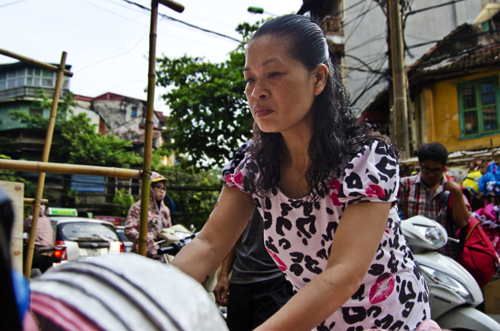 Lan says they are associated with this job by the passion of creating cardboard masks, which are only sold every Autumn Festival. If for money, they should have stopped this job a long time ago.
Cardboard mask is priced from VND25,000 to VND50,000 a piece, depending on size.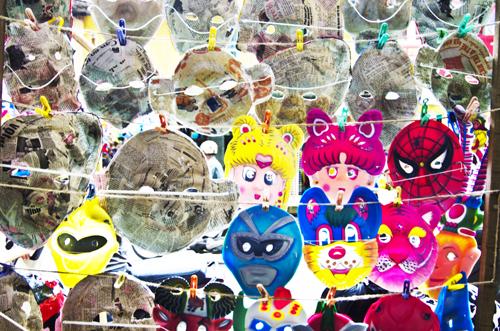 Each Autumn Festival, they sell more than 2,000 masks. In recent years, many people have expressed interest in this traditional product.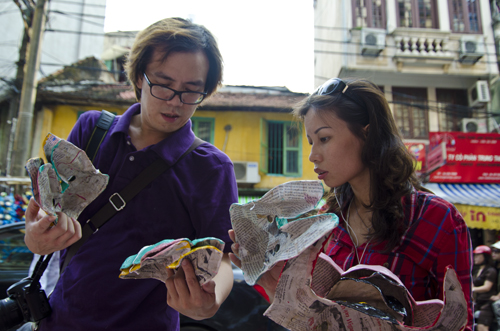 A Chinese tourist (left) is selecting masks at the small shop of the old couple in Hang Luoc Street, Hanoi.
VNE