A boat on the Red River has become an ideal guesthouse for dozens of manual workers who try to save on their modest incomes in Hanoi. 
The boat which is anchored on the Red River by the end of Ham Tu Quan Street in Hoan Kiem District has served as a floating guesthouse for hundreds of low-income people for nearly 30 years.
A boat on the Red River has become a floating guesthouse for hundreds of low-income people in Hanoi
A couple from Hanoi suburbs district of Ba Vi, Nguyen Tai Thuy and Nguyen Thi Tham bought the boat in 1992 when they came to the city to search for work and saw the need for cheap renting among their fellow workers.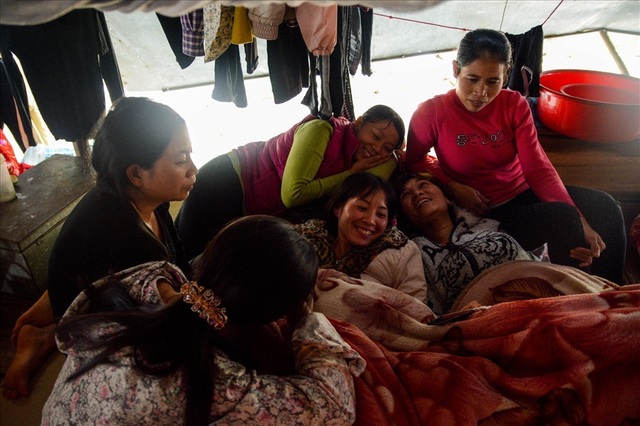 The two-storey boathouse can provide accommodation for about 70 people. The rental is just VND10,000 (USD0.43) per night.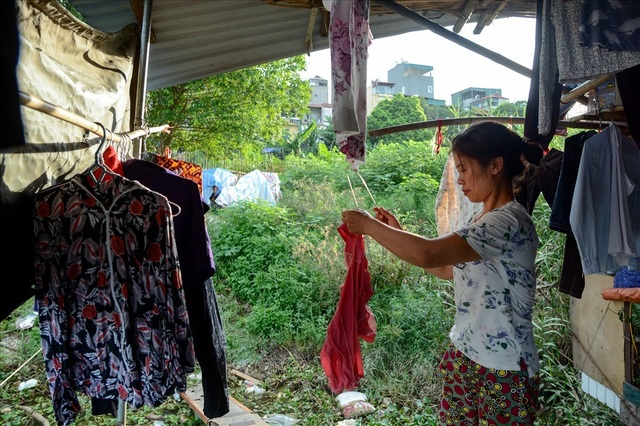 The boathouse is now managed by the couple's daughter-in-law, Le Thi Ngan, 27, who said that many guests are from her hometown and they are all poor so the boat is not intended to make profits. "We just want to help them have a place to rest at night," she said. "Most of our guests are street vendors who leave very early in the morning and return late in the evening to rest."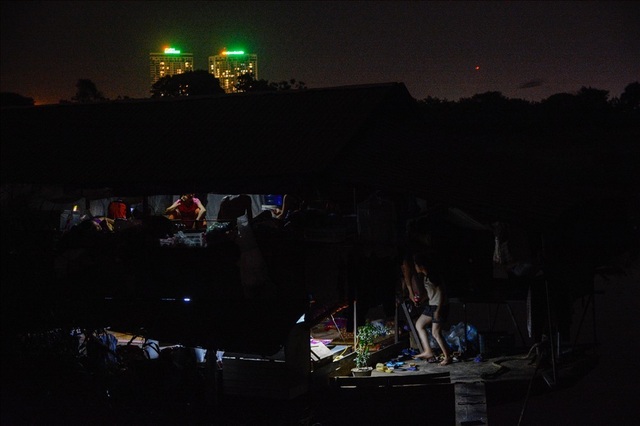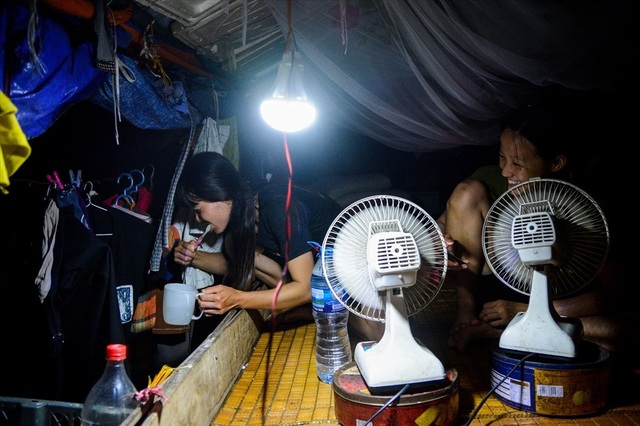 Despite lying just a few kilometres from Hanoi's centre there is no electricity. People use batteries for lights and fans.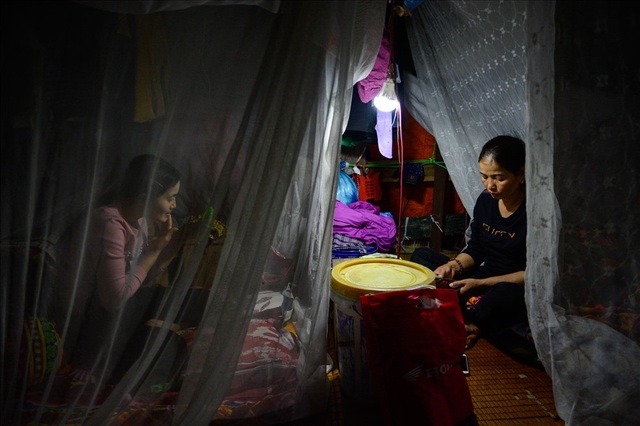 Many people share most of the space on the boat and there's no privacy.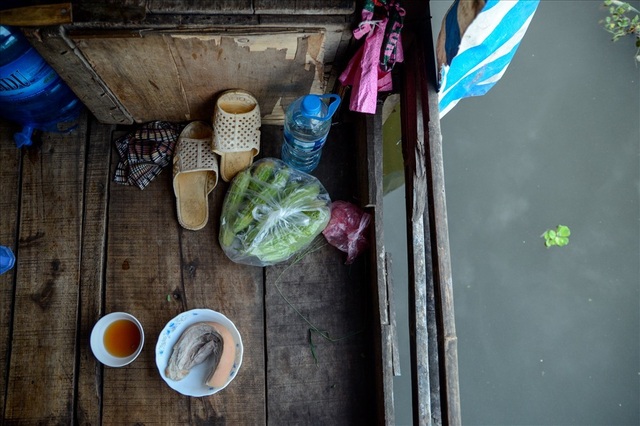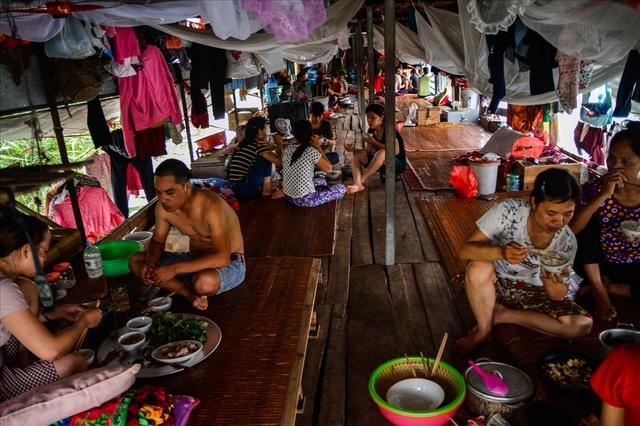 The guests who can be friends or couples gather to cook in the same kitchen and have meals on their beds which are placed in two rows along the boat.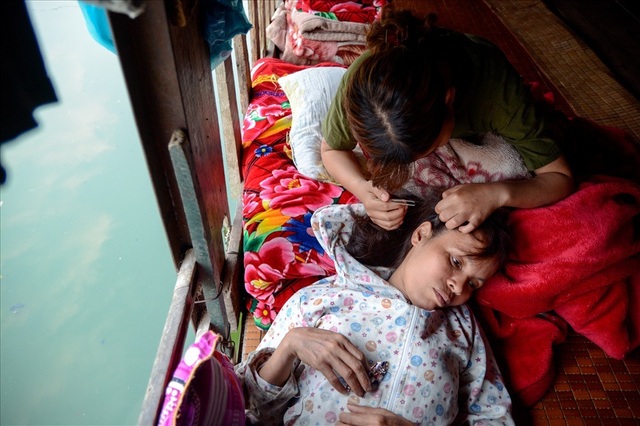 Despite the inconvenience, they said they have got used to this living condition.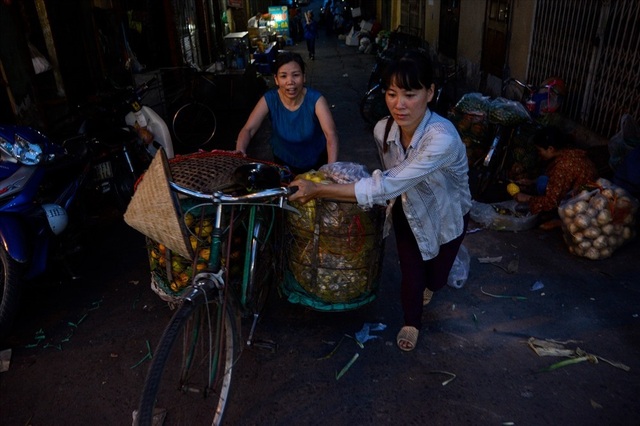 Nguyen Thi Hoa, 45, said that she had stayed for six years since she arrived in the city to work as a fruit seller.  "Most of us are from Ba Vi District which is also the hometown of the boat's owner," Hoa said. "So we're like a family here and I consider this place my home in Hanoi. Although we lack many things here, we find comfort from living near our friends and neighbours."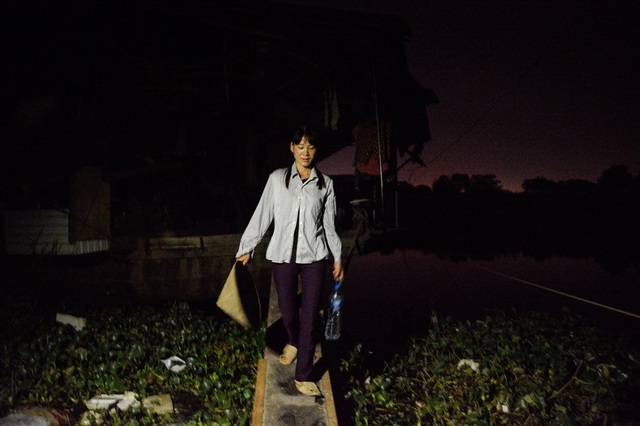 Hoa leaves the boat at 3 am to get the fruits from Long Bien Wholesale Market and then sells them on the street until late in the evening. Hoa said that staying on the boat also helps her save money as she had to support her two children who are still at school.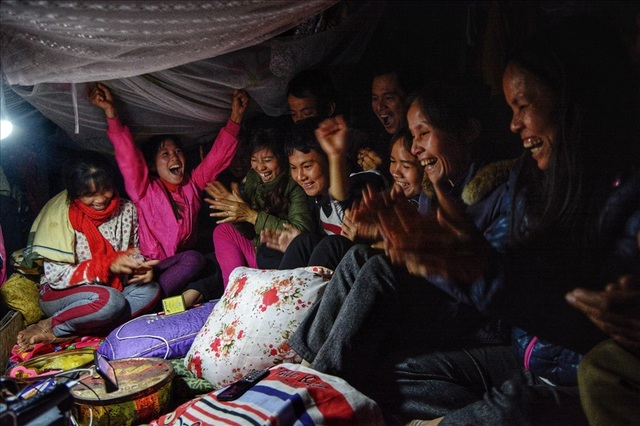 In the evening, she usually gathered with her friends on the boat to watch a TV show or online news from a mobile phone and then go to sleep early so that she can get up early for work the next day.
Dtinews