These days, farmers in Bac Ha district in the northern mountainous province of Lao Cai, are busy harvesting their Tam Hoa plums.
The annual Bac Ha Plum Festival kicked off Monday morning in Bac Ha town, offering a chance for plum growers and visitors to catch up and enjoy the fresh, sweet and unique fruit of the Northwest.
With more than 500 ha of plum, Bac Ha district is dubbed the "Tam Hoa plum capital" of Lao Cai province and of the whole region as well.
The district harvested more than 3,500 tonnes of plums in this year's crop. With an average selling price of VND30,000 per kg, the fruit brings in tens of billions of dongs for local farmers, helping to facilitate sustainable poverty reduction for the Mong, Dao, Tay, and Nung ethnic groups in the Bac Ha Plateau.
Let's join Nhan Dan Online on a photo tour of Bac Ha to enjoy the greenish-red Tam Hoa plums: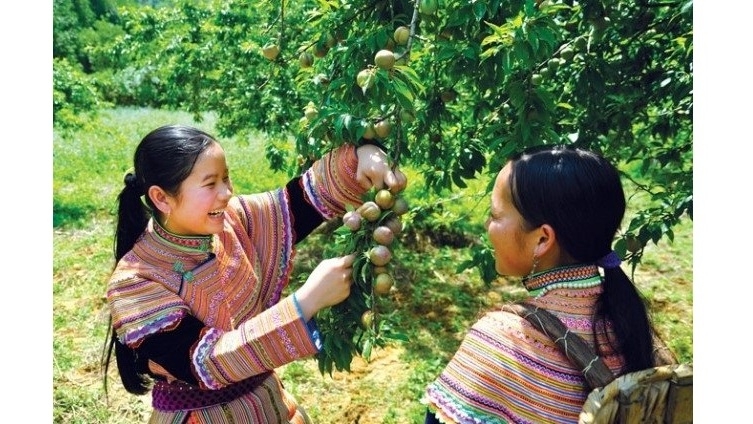 Bac Ha plums are one of the typical specialties of the northwestern region.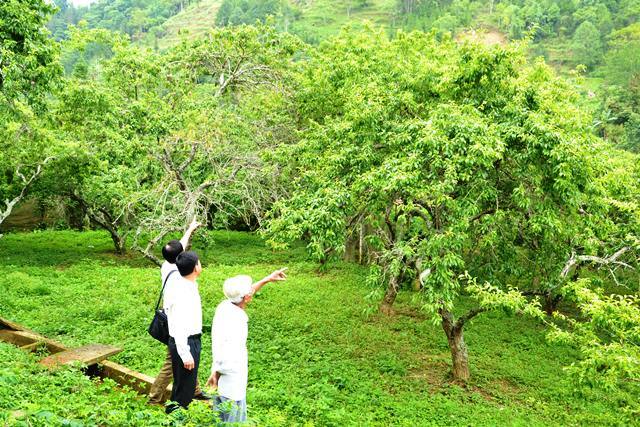 Bac Ha, dubbed the White Plateau, is under a cover of cloud for most of the year. It is the northwest region's biggest plum-growing area.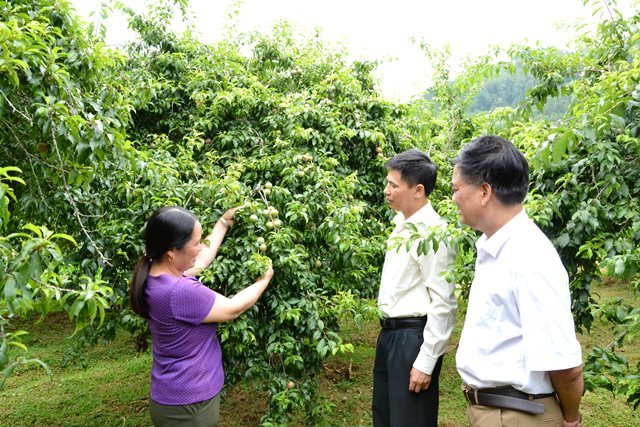 The region's cool climate is suitable for growing Tam Hoa plums.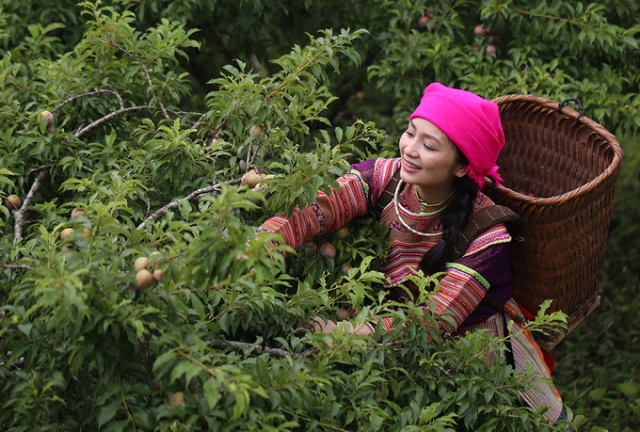 Bac Ha's plum season normally starts in late May and runs through June and July.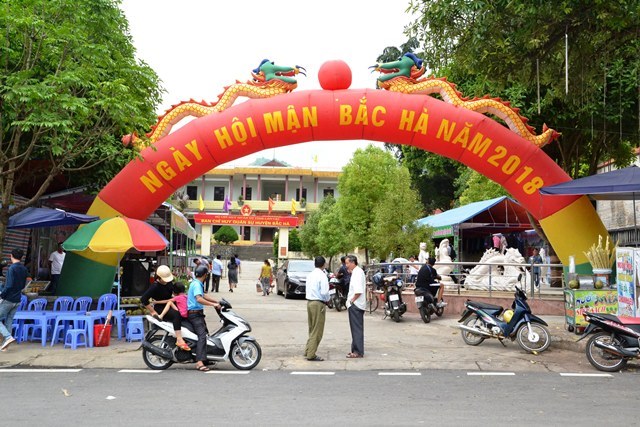 The Bac Ha Plum Festival has been held annually to promote the famous Tam Hoa plum.
Visitors to Bac Ha these days can easily find the sweet taste of the greenish-red fruit in every corner of the district.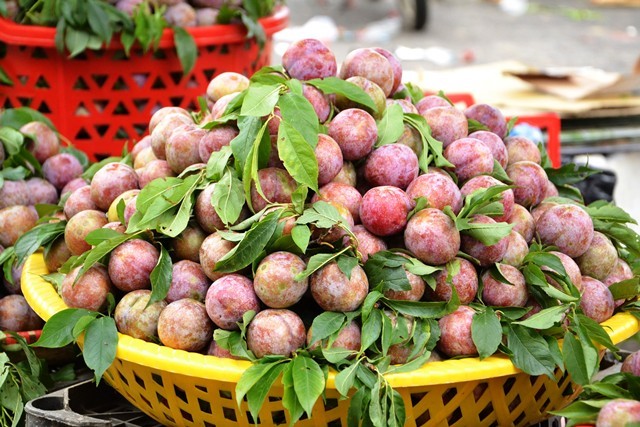 Bac Ha's Tam Hoa plums are said to be the tastiest of the plums grown across the northern region because of its large shape, sweetness, and small pits.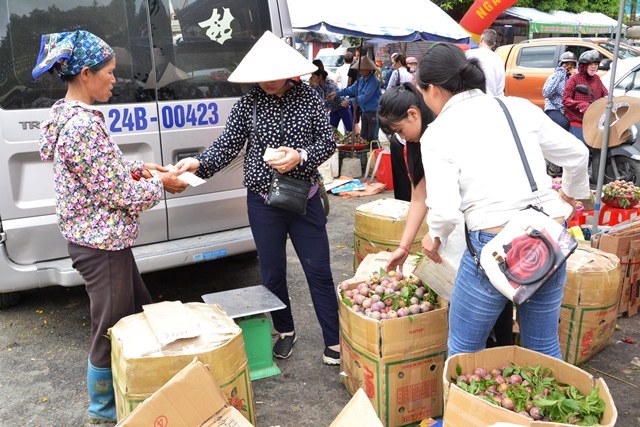 The famous specialty has been exported to major markets, including Hanoi and the southern localities.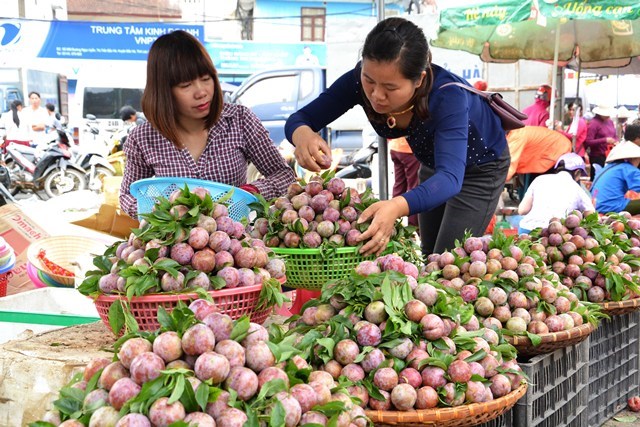 The average price of one kg of plums is about VND30,000, depending on the fruit's size and ripeness.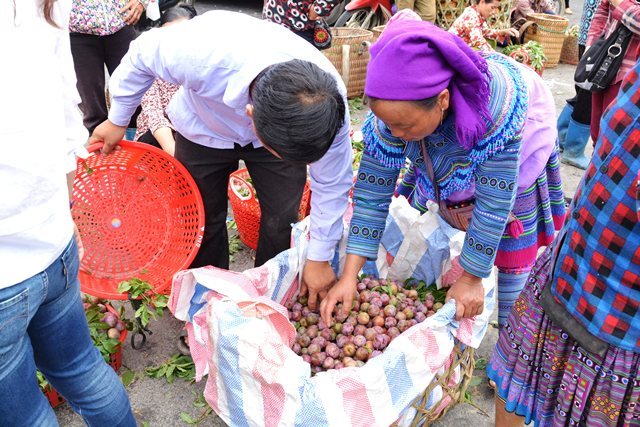 Plums have helped thousands of local ethnic minority households to escape from poverty.
Nhan Dan