Following the greening up of the streets of Nguyen Chi Thanh and Tran Duy Hung, Hanoi has planted nearly 100 red maple trees around the Hoan Kiem Lake area on a pilot basis.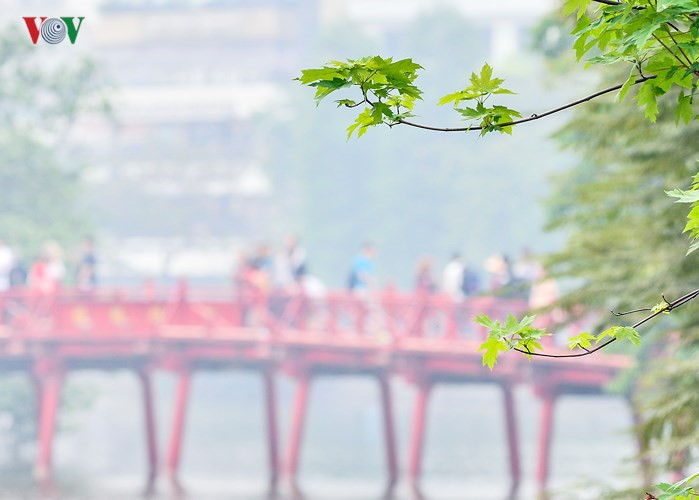 Hanoians can now see hundreds of red maple trees planted around Hoan Kiem Lake.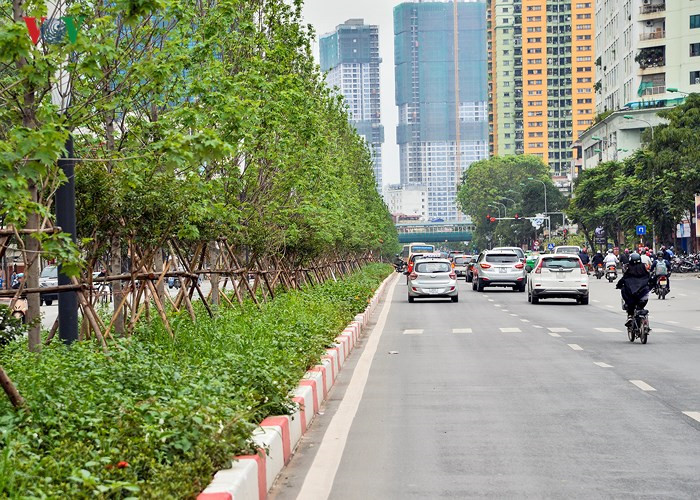 Earlier, the city planted more than 100 red maple trees along the streets of Nguyen Chi Thanh and Tran Duy Hung.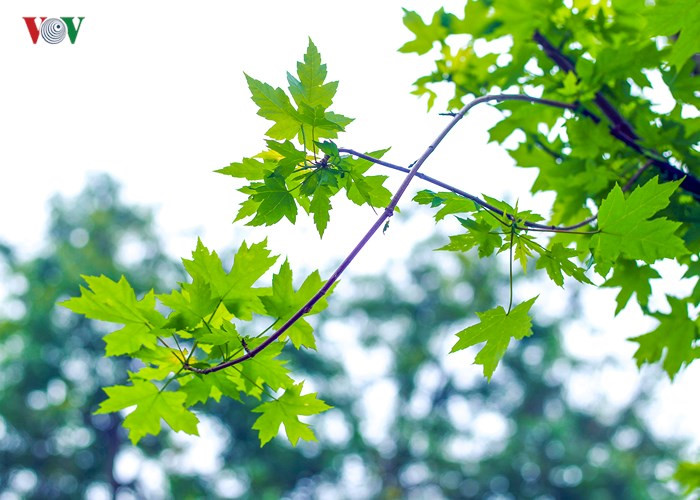 With favourable weather conditions, these maple trees have grown rapidly.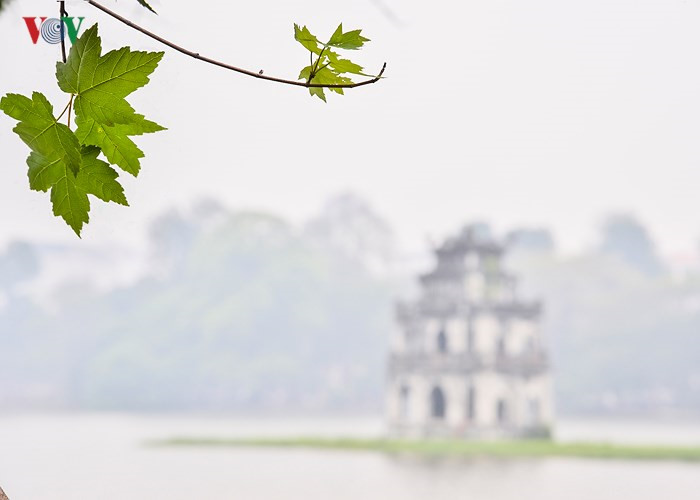 These first maple tree plantations are expected to be replicated on a large scale throughout the city if they can adapt to the climate of Hanoi.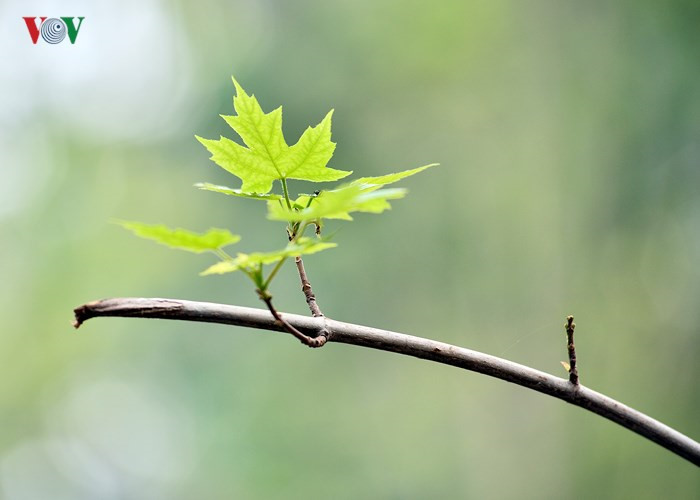 Red maple trees are grown in Japan, Canada, and many European nations.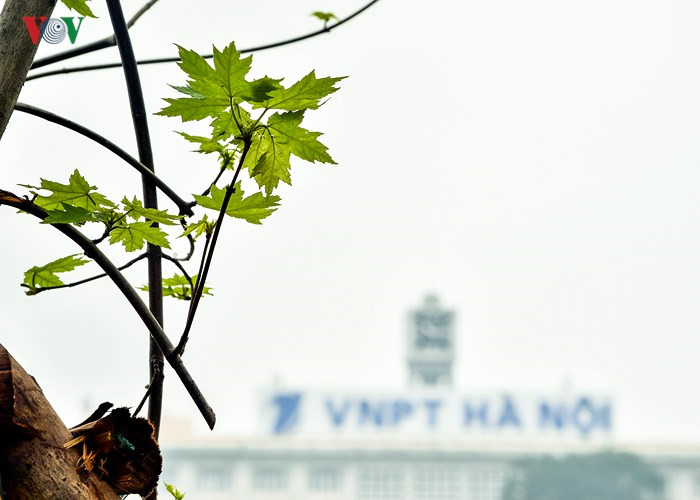 Bright green, young and tender leaves are springing from the maple trees around Hoan Kiem Lake.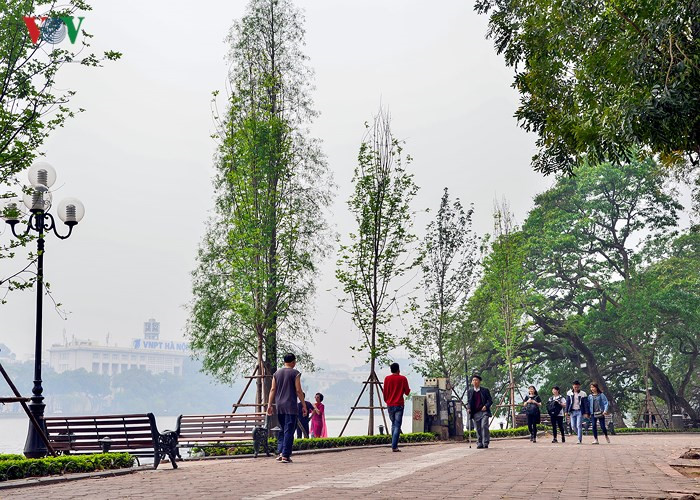 Hanoians hope that the red maple trees can adapt to Hanoi's climate and become a highlight of the area around Hoan Kiem Lake.
In temperate nations, come autumn and winter, the leaves of red maple trees change through various colours such as red, orange, yellow, and green before falling to the ground.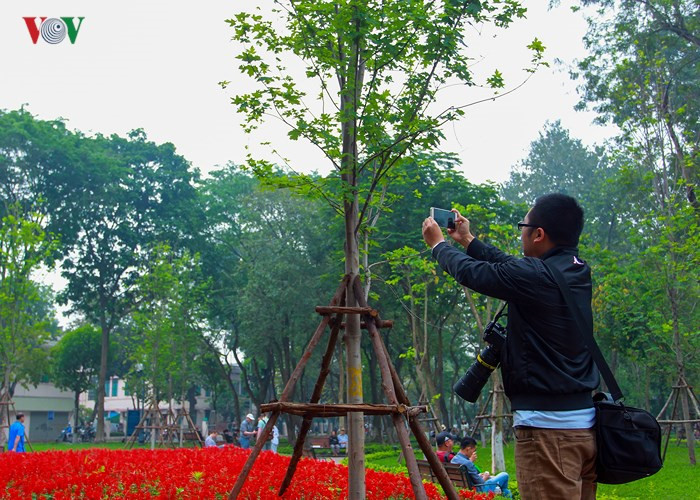 The young red maple trees are capturing the attention of lots of Hanoians.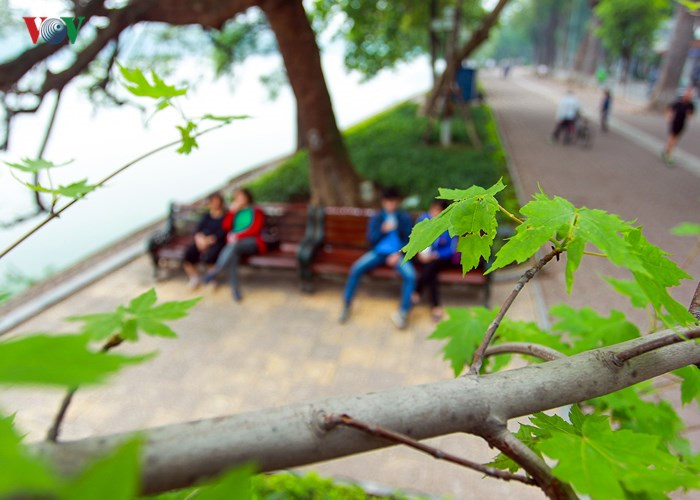 These trees are meticulously cared for to ensure the success of the pilot project.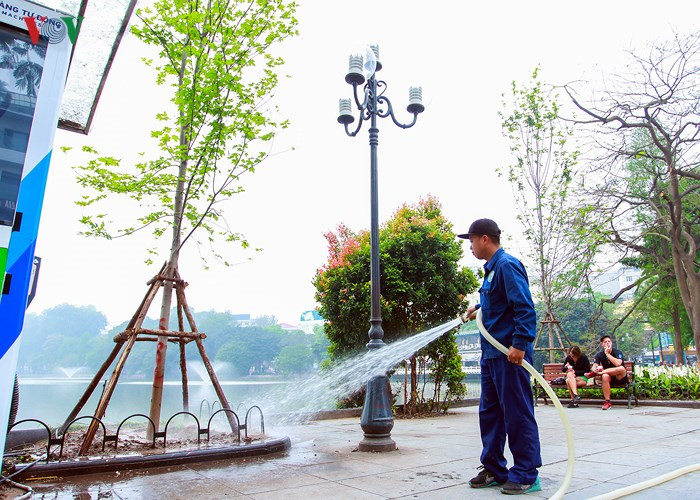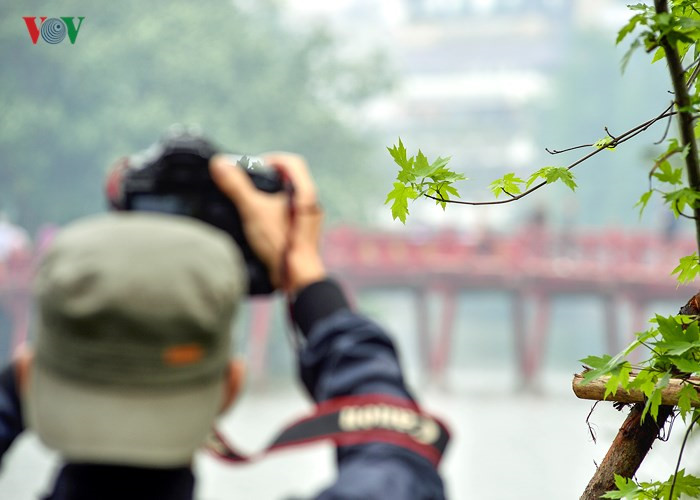 The areas most heavily planted with maple trees are The Huc Bridge, and the streets of Dinh Tien Hoang, and Le Thai To.
VOV