Traditional wedding of the Red Dao in Bat Xat district of Lao Cai province is among cultural beauties of this unique ethnic minority group.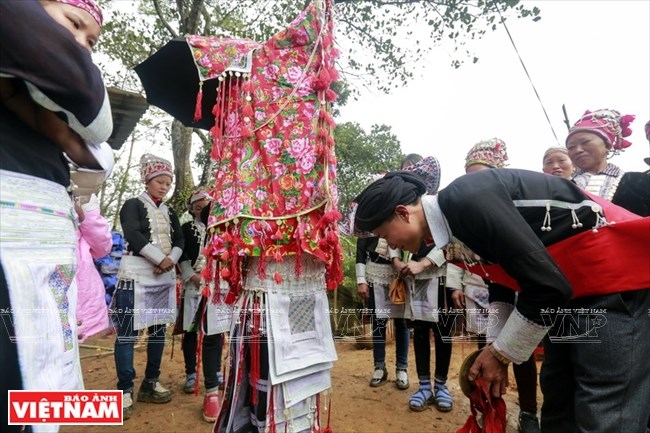 According to Dao custom, the groom is not present in the bridal procession but in return, many wedding formalities showing his family's respect for the bride are held at the groom's home.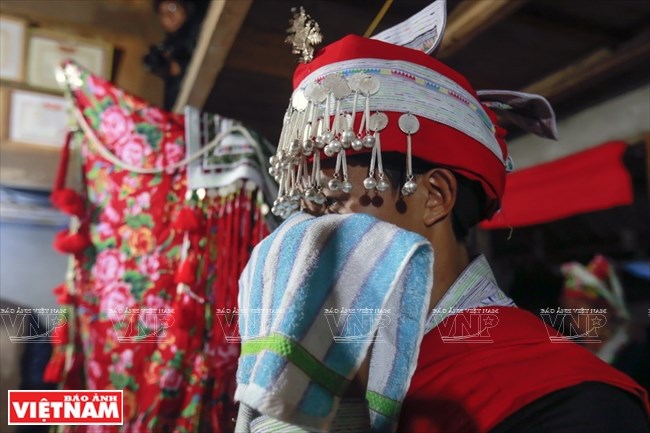 Under the Dao custom, the groom must wear a woman's costume with a scarf covering his face.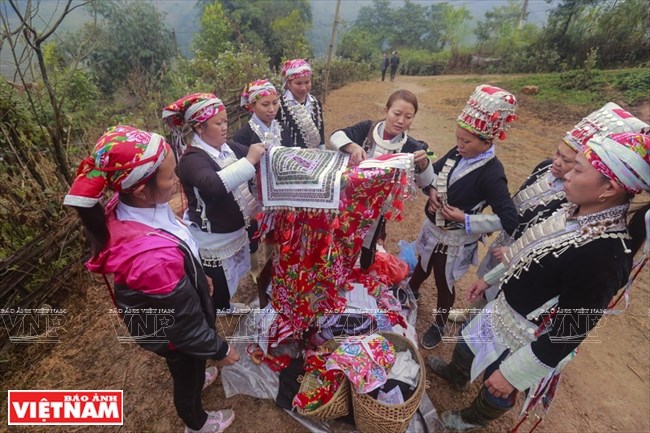 When about to reach the groom's home, the procession from the bride's family stops for the bride to have her Dao bridal costume put on.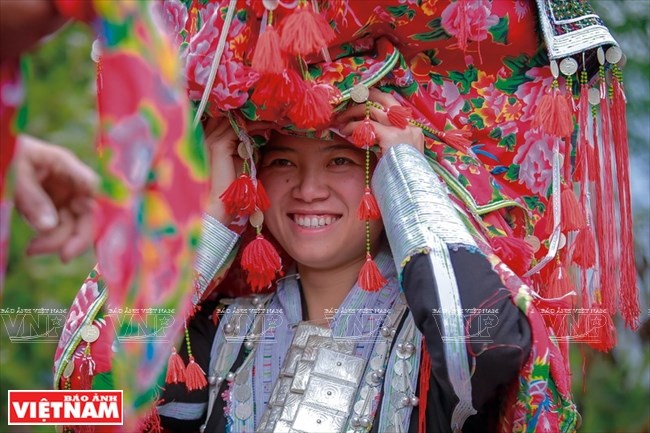 Happy smile of bride Tan May on her wedding day.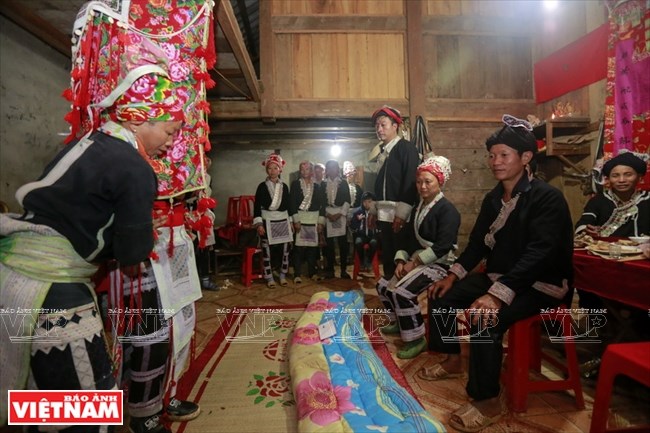 The ceremony for the bride to bow in front of the ancestor altar of her new home and greet her parents-in-law is held at midnight. Only after this ceremony may she become a new member of her husband's family.

At the night of wedding ceremony, the families of the bride and groom have a meal together during which they sing songs telling about their origin for better mutual understanding.


VNP