On April 22 thousands of young Hanoians gathered for the third annual Color Me Run-a Vietnam's most amazing and colorful race at at Vinhomes Riverside Ecological Urban Area.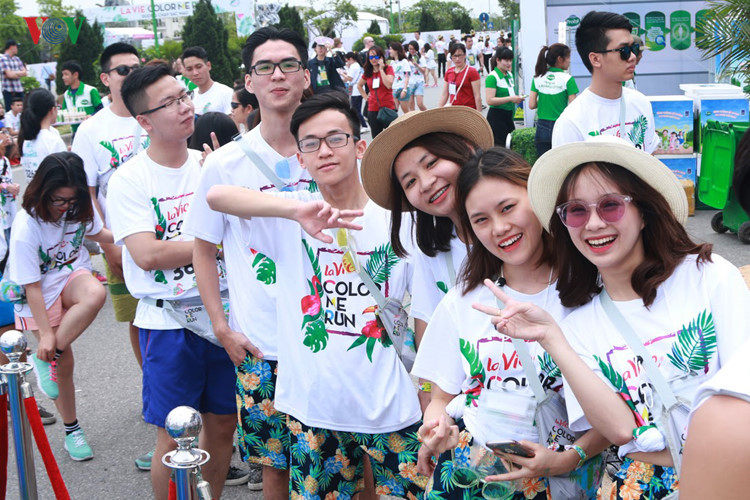 Also known as the Happiest 5k on the Planet, 'Color Me Run' is a unique paint race that celebrates health, happiness and individuality in which runners were showered with color powder at the checkpoints along the route.
The event attracts a large number of children and young people.
Top 15 reality television show The Face An Nguy also joins the race.

The brightly colored powders used in the event are safe, non-toxic, and easy to remove.










Taking photo of the 'Color Me Run'.
Inspired from the Holi Festival, a great popular event in India, the 'Color Me Run' race also draws the participation of foreign visitors. 
A foreigner is showered with pink powder.         
VOV