VietNamNet Bridge - Every year, when the flood season comes in the southwestern region, the traditional craft villages that make fishing nets, boats, fishing tackles and hooks are busy serving fishermen.
This year the flood season in the Mekong Delta has come one month earlier so these villages have entered their peak season early. These days, the Thom Rom fishing net making village, the O Mon fishing-tackle making village in Can Tho City, the fishhook making village of My Hoa in An Giang and the boat building village of Lai Vung in Dong Thap are working day and night.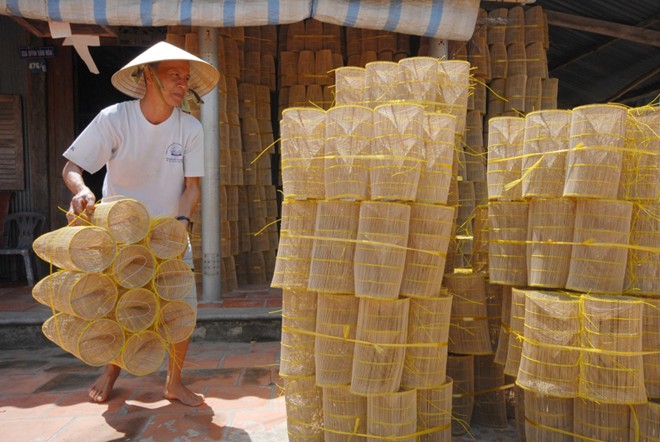 Fishing-baskets are woven from bamboo, with a length of 40 cm.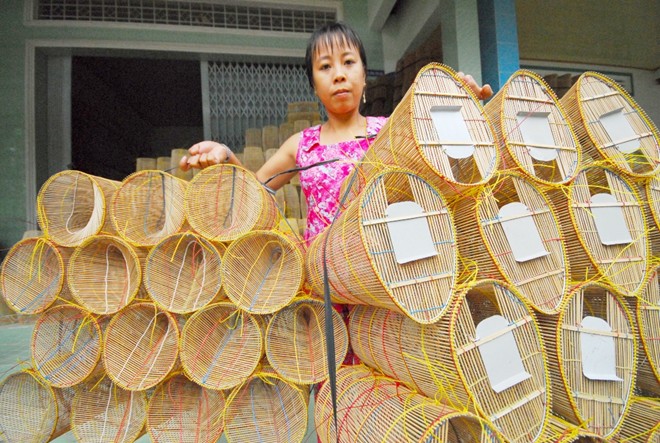 Fishing-tackle makers in a village in Thoi Long ward, O Mon district, Can Tho city have specialised in these items for nearly 60 years for the flood season. The price for a fishing-basket is VND18,000 to VND25,000 ($0.9-$1.2), an increase of VND3,000 to VND5,000 over last year.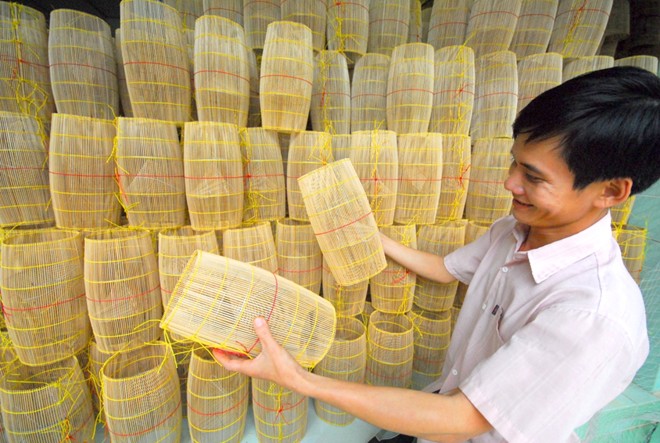 Le Van Hai, whose family has pursued this trade for more than 40 years, says that his five-member family begins making fishing-baskets in February or March to prepare for the flood season. On average, the family produces about 15,000 products/season.
In the fishing-net weaving village of Thom Rom in Can Tho City, villagers are also busy day and night.
Over 30 households in the village, with nearly 400 people, make fishing nets. This is the largest fishing-net producing village in the Mekong Delta.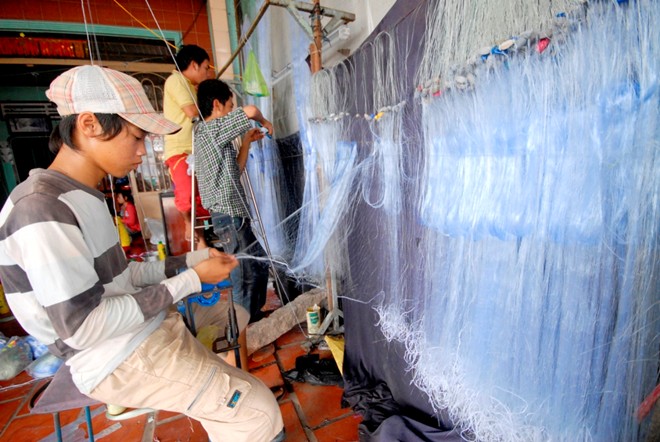 The villagers produce about 20 types of fishing nets. This year, the prices of raw materials have increased, so the prices of fishing nets have also risen. The prices range from several US dollars to tens of US dollars a product.
The villagers work from the third to the 11th month of the lunar calendar.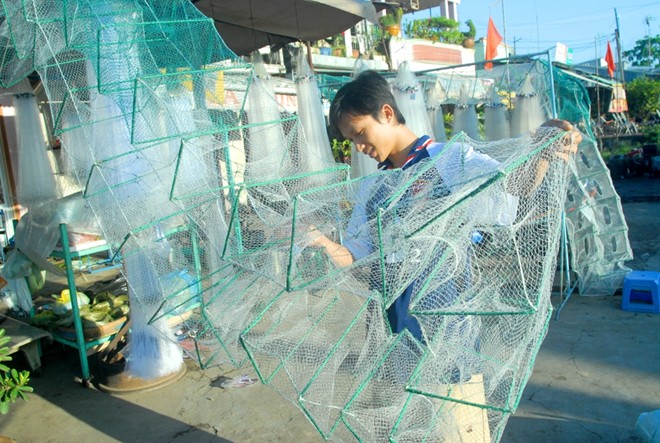 Products of the fishing hook village of My Hoa in An Giang are sold to Cambodia, Malaysia and Laos.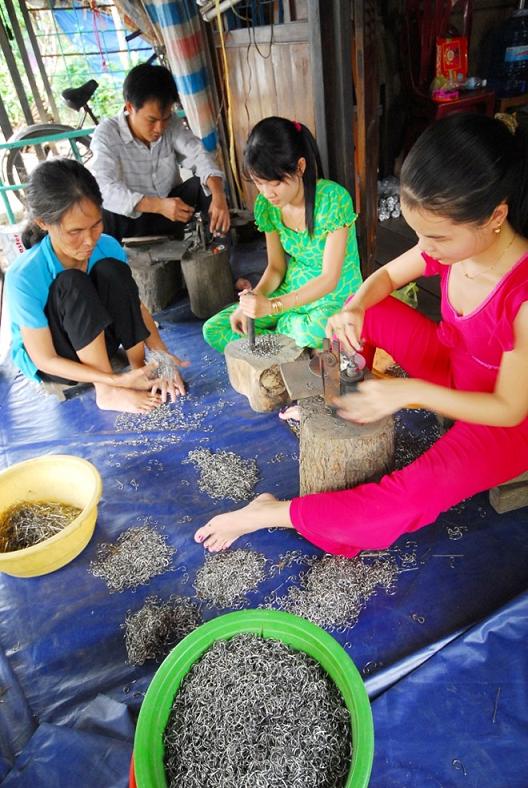 Over 100 households with about 600 people in the village produce fishing hooks.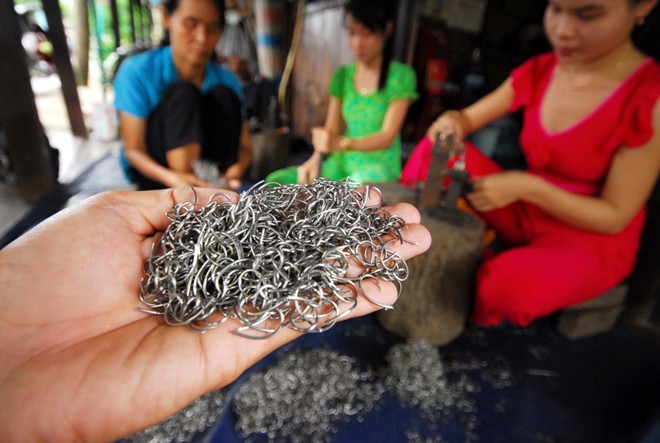 Mr. Bui Tan Thanh, whose family has pursued this trade for four generations, said the village supplies over 10 types of fishing hooks of 30 sizes. This year the flood season has arrived early and so far, each household has produced  5 to 7 million fishhooks.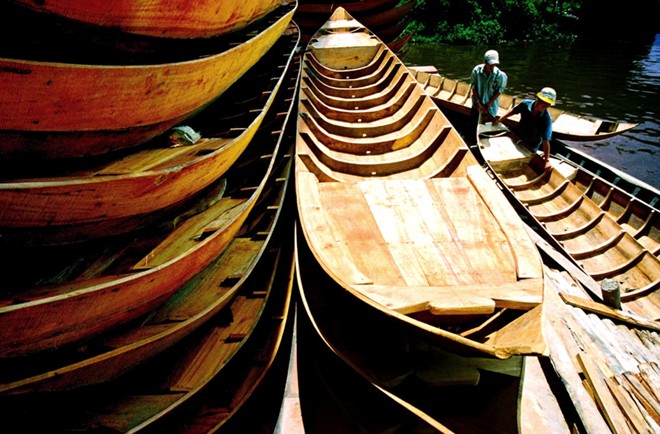 The boat-building enterprise of Tran Ba Ngu in Long Khanh A hamlet in Lai Vung district, Dong Thap province, sells over 100 small boats a week, priced from VND700,000 to VND1.5 million ($35-50).
Big boats of 40 to 50 tons are built within 40 days, priced from VND180 million to VND300 million ($9,000-15,000). Each year, Long Hau Commune sells about 4,000 boats of all kinds.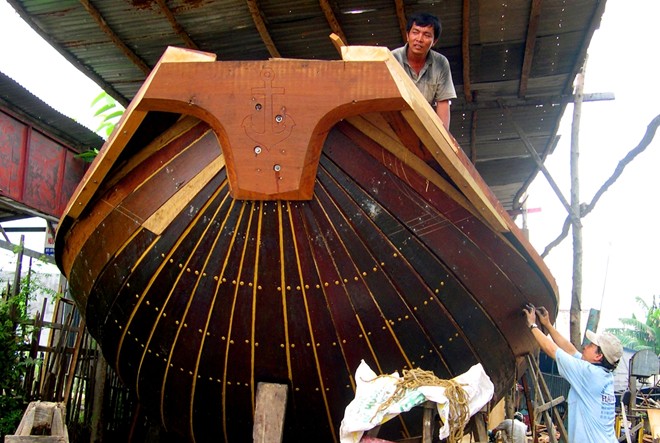 This village works all year round, but the peak time is from May to September.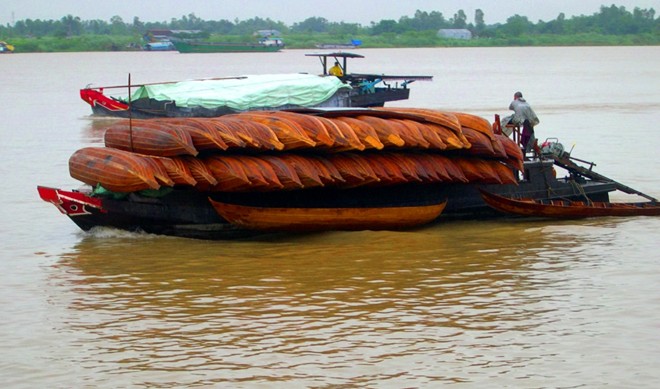 There are 150 boat-building enterprises in Long Hau, with over 1,200 workers.
Zing/VNN