VietNamNet Bridge – While people in the North and Central Vietnam fear floods for the havoc they bring, people who live in the Mekong Delta count the days until the next flood season to make lucrative earnings during that time.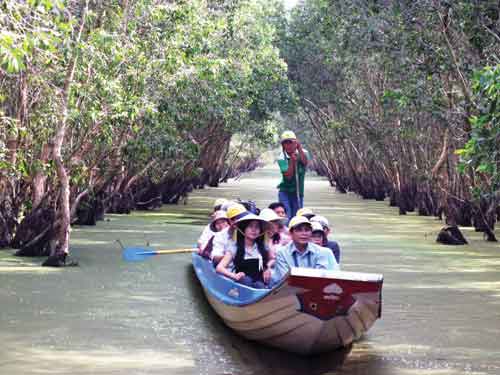 Rowing along the canals is a particularly exciting and memorable experience for anyone. (Photo: SGGP)
When floodwaters begin to overflow into paddy fields, there is promise of a lucrative income for the local people.
Approaching floods mean more fishes, crabs, shrimps from upstream which help improve income of poor residents and alluvium in paddy fields makes the country's rice basket richer and greener.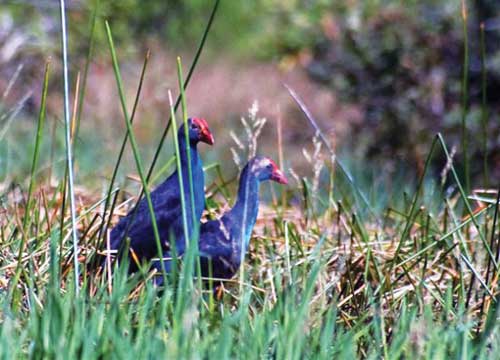 Birds in Tra Su Cajuput Forest. (Photo: SGGP)
Moreover, the landscape of waters overflowing in rivers and fields attracts many foreign and local holidaymakers, resulting in a lucrative tourism trade that brings in needed currency into the country.
One hot location in the flooding season in the Mekong Delta is Tra Su Cajuput Forest in Van Giao Commune in Tinh Bien District of An Giang Province towards the west of the Mekong Delta.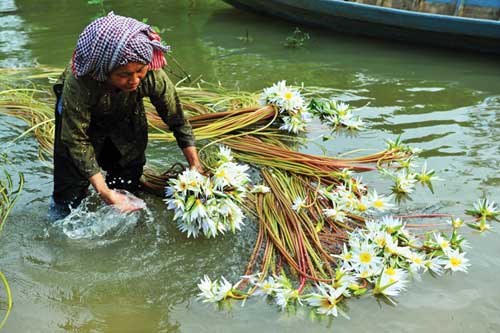 Trees and plants in the region are enriched with alluvium flowing downstream during the flood season. (Photo: SGGP)
The forest is habitat for many rare animals and plants and tourists have a chance to enjoy the tranquility of nature and relax in the sublime atmosphere.
Departing from Nha Bang Town in Tinh Bien District, tourists can go along Highway 948 to Km No.6 and turn left on a narrow four kilometer road to reach the forest straight ahead.
According to the forest management board, from August to October of the lunar calendar is the best time to visit the forest as the region is dense with clusters of water ferns--a particularly vivid sight when the setting sun throws a golden glow on the emerald-green duckweed that blankets the water's surface. The scene is very beautiful and leaves an indelible memory on visitors.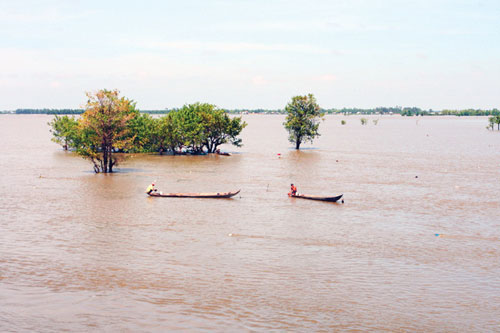 The region is dense with clusters of water ferns, and the sight of the setting sun is particularly awesome. (Photo: SGGP)
Covering an area of nearly 850 hectares, the forest has 106 colonies of water birds, bats and various rare and endangered animals and reptile species, with a few of them listed in the Red Book, and more than 140 flora species.
Turtles, snakes, as well as other reptiles and freshwater fishes are also abundant in the canal waters.
Rowing along the green mysterious canals is a particularly exciting adventure and a memorable experience for anyone.
Saigontourist has designed three tours to the Mekong Delta in rising flood season. They include one day trip to Dong Thap Muoi Herb Jungle costing VND1,050,000 (US$49) per head; a two-day trip to Cao Lanh-Tram Chim Tam Nong National Park costing VND2,190,000 per head; and a two-day trip to Chau Doc-Tra Su Cajuput Forest to a fish breeding village costing VND2,090,000 per head.
Fiditour also offers trips to An Giang-Tra Su Cajuput Forest on National Holiday on September 2 for VND1,860,000 per head.
Source: SGGP