VietNamNet Bridge – Sua flowers are blossoming on many roads in the capital city.
Rare trees threatened nationwide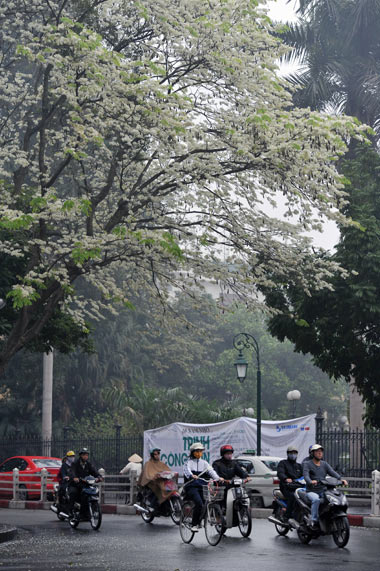 Sua trees (Dalbergia tonkinensis prain) often blossom in March.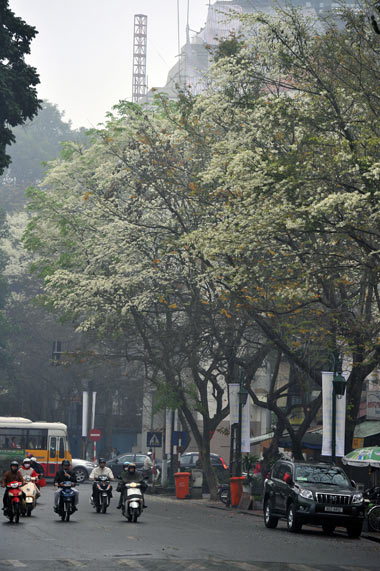 A lot of Sua trees are planted in the Hanoi Botanical Garden.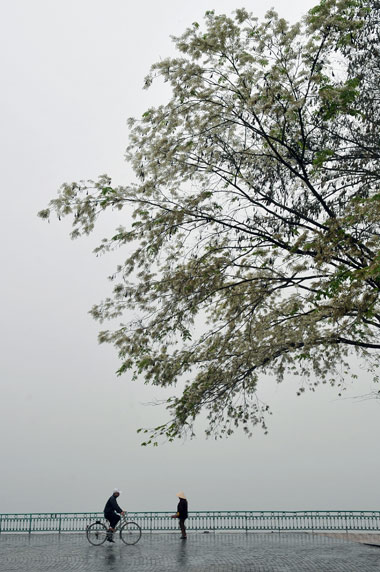 They are also grown along the roads of Thanh Nien, Tran Hung Dao, Phan Dinh

Phung, Hoang Dieu, and even in the old quarters.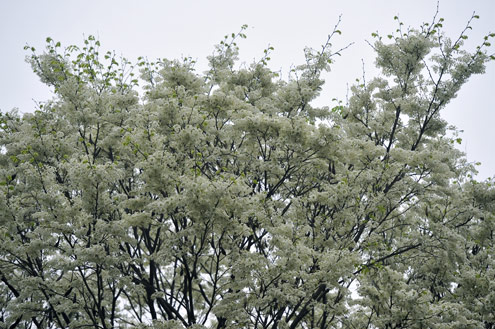 The Sua trees have been listed as an endangered flora species in Vietnam,

and it also figures in the international red list. Wood of the tree

fetches around US$100 per kilogram.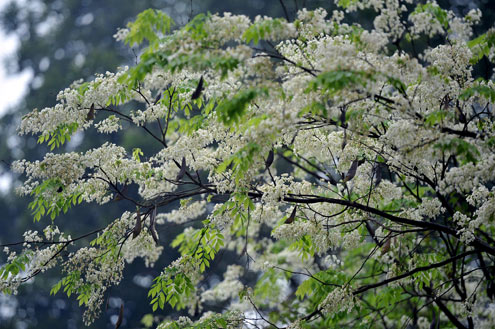 Despite the ban on the wood being traded, or otherwise used for commercial purposes,

the Sua tree, locally known as trac thoi or huynh dan, is felled in Vietnam

for its aromatic and medicinal properties. It is believed to cure

a host of diseases, and to be highly effective in aiding psychic treatments.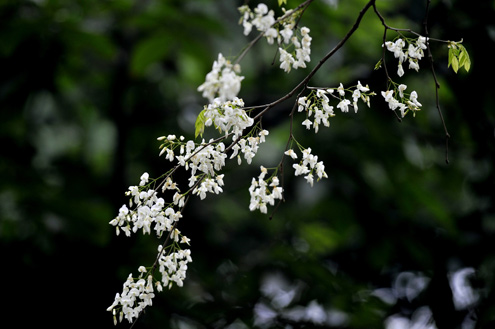 Hanoi has numbered the Sua trees for protection.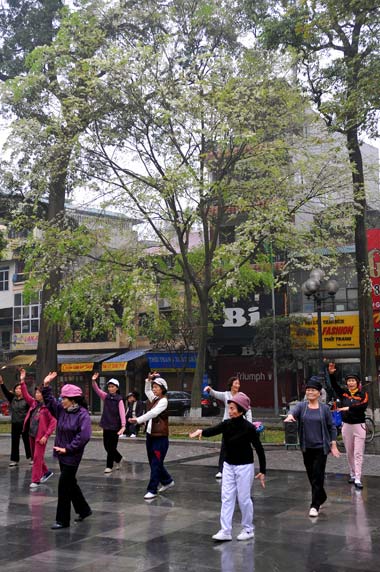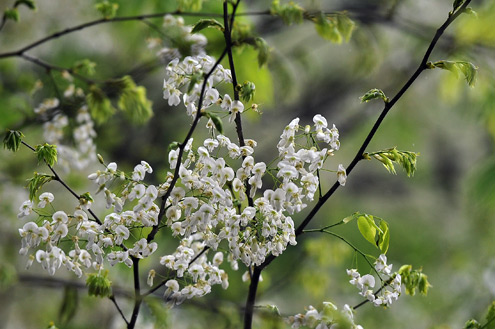 Some people have been tried for cutting down and trading Sua logs.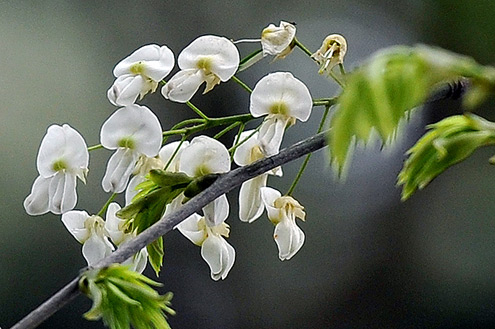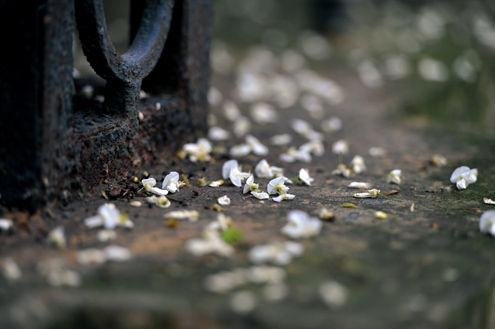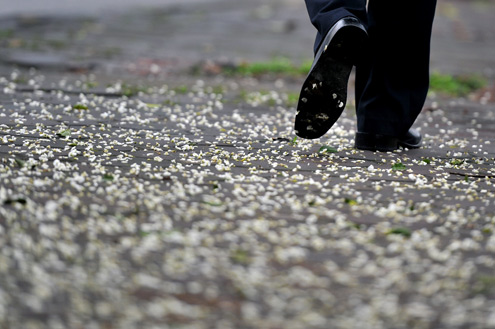 PV