Hue cuisine is different from food in other parts of Vietnam. It is characterized by diverse ingredients, delicate preparation, and artful presentation. This has made Hue cuisine tempting to every palate.
Hue cuisine is considered not only a sophisticated work of culinary art but the embodiment of the philosophy of the ancestors. Hue royal dishes encompass the best of Vietnamese gastronomy in their sophistication and refinement.
This cuisine is associated with wives, mothers, and grandmothers who prepare each dish with their heart and their wisdom.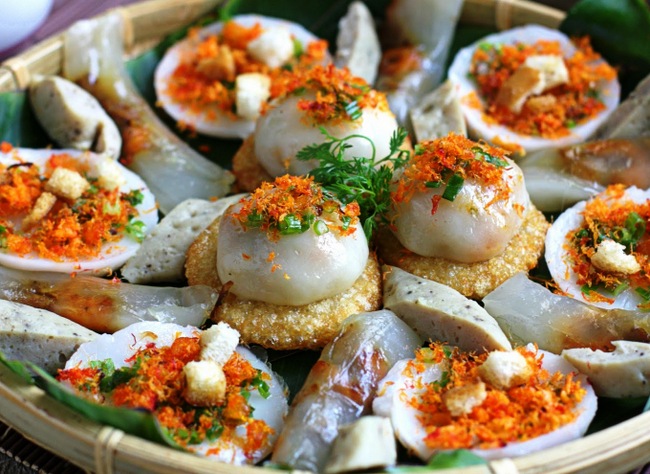 Hoang Thi Nhu Huy, a Hue culinary artist, said, "Hue cuisine is cooked by women who are trained to work meticulously and to maintain an attractive appearance, polite speech, and virtuous morality. Hue has many delicious specialties. Formerly an imperial city,  Hue has incorporated into its cuisine the best of other regions' food. That's why Hue cuisine is rated above other Vietnamese cooking."
Hue's food is known for its spicy ingredients. The royal dishes complicated and fussy, but there are hundreds of simple, plain dishes for commoners. The way Hue people eat food is also special.
They savor the flavor through small portions of the food, such as tiny floating fern-shaped cakes and rice cakes which are as thin as the wing of a dragonfly.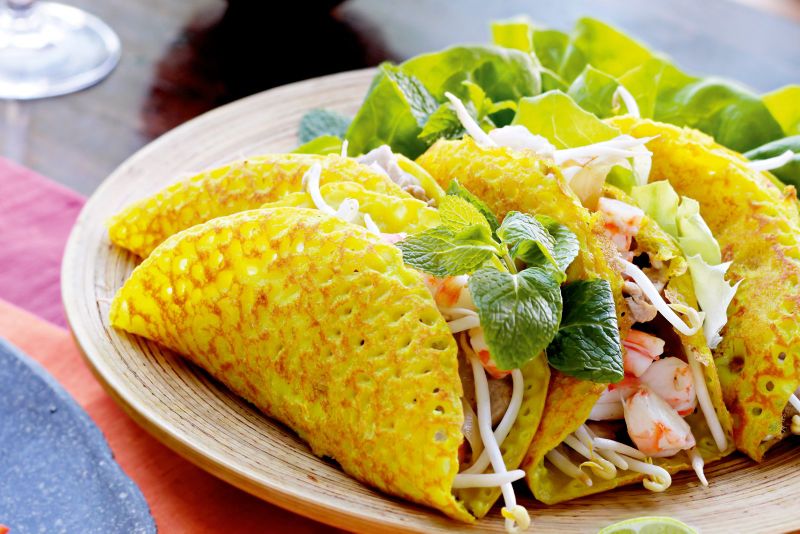 Traditionally, Hue people treat each meal as a ritual with artfully-decorated food and neatly-arranged bowls and chopsticks.
Eaters sit upright and share happy stories. Hue food is not only delicious but also eye-catching. It creates a harmony of color and taste, yin and yang, hot and cold. 
Ton Nu Thi Ha, a Hue culinary artist, said, "Both royal and folk dishes of Hue have flourished. Hue women dedicate their souls to the delicacies."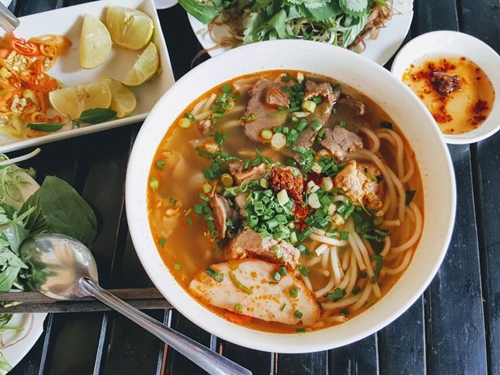 VOV5