In the past few years, Quy Nhon, with its natural landscapes and convenient accommodation services, has become an attractive destination. Quy Nhon cuisine has its own special characteristics that always attract many visitors.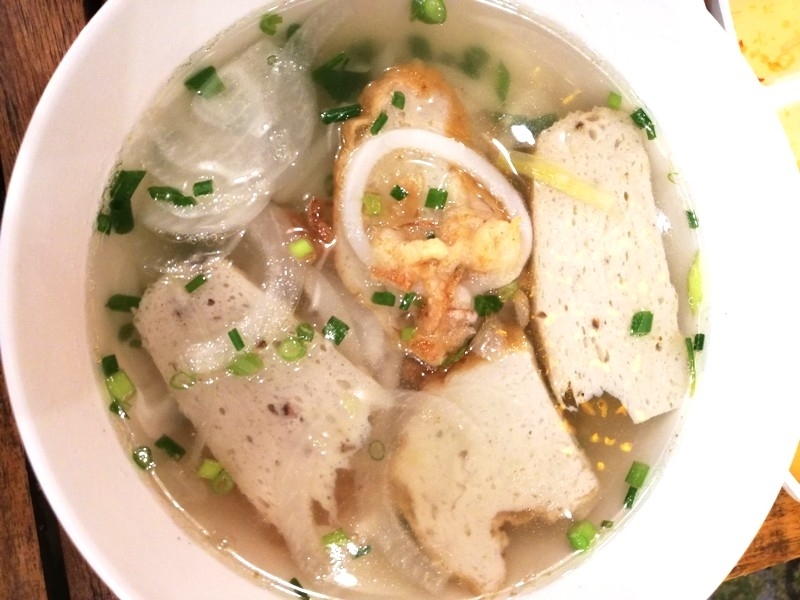 Quy Nhon is famous for its specialty of 'fish noodle soup', with fried fish, noodles and a broth made from fish heads which gives it a unique and attractive taste. 
The "banh xeo" (Vietnamese crepe) is a typical dish in many places. But in Quy Nhon, there is a unique style of "banh xeo", which is particularly delicious. Their version is stuffed with fresh shrimp, and flour and is molded by hand. A sweet and sour fish sauce and fresh vegetables are used as accompaniments.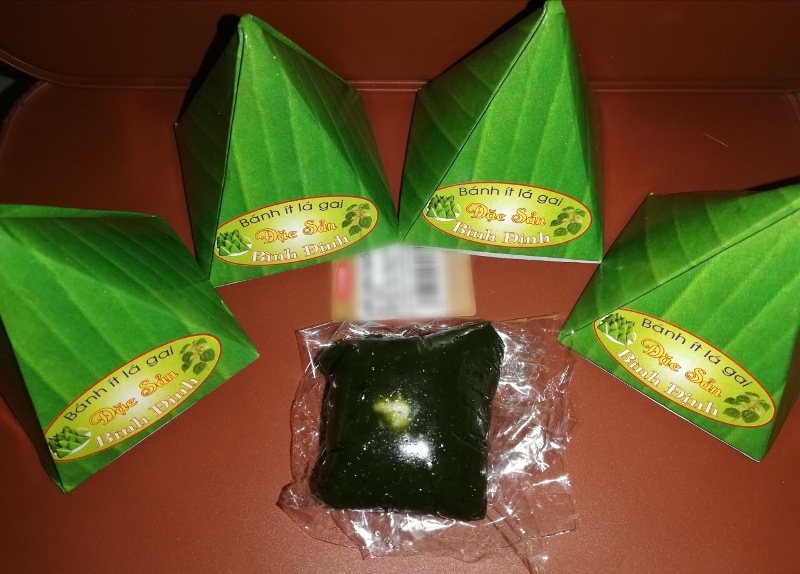 Banh it la gai (Little Cake) has become an inseparable part of Binh Dinh culture and is the pride of the locals. The sticky rice cakes with a coconut and green bean stuffing wrapped in a banana leaf has become part of folklore.
Banh hoi long heo (tiny rice noodle sheets) is a Binh Dinh specialty prepared from rice. The powder is steamed to be sufficiently cooked, stuffed, divided into about half a kilo blocks called "giao" and put into cake molds. The cake is then steamed until it is fully cooked.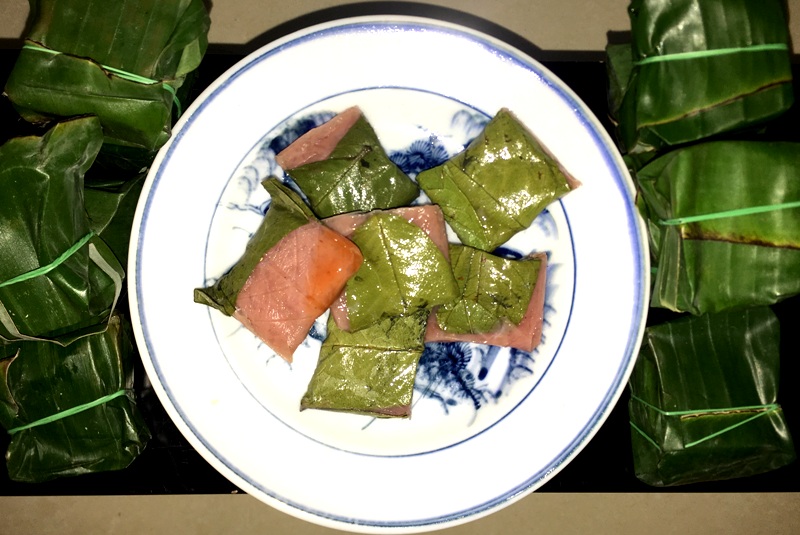 It can be said that nem (fermented pork roll) from Huyen market is the quintessence of local cuisine and a favourite food of the people here. Nem in the Huyen market is delicious not only because of the way it is processed but also for the pork. The pork is carefully chosen and must be the lean meat of a local pig. Biting a piece of the pork roll, you can feel its toughness, as sour and sweet combine at the same time.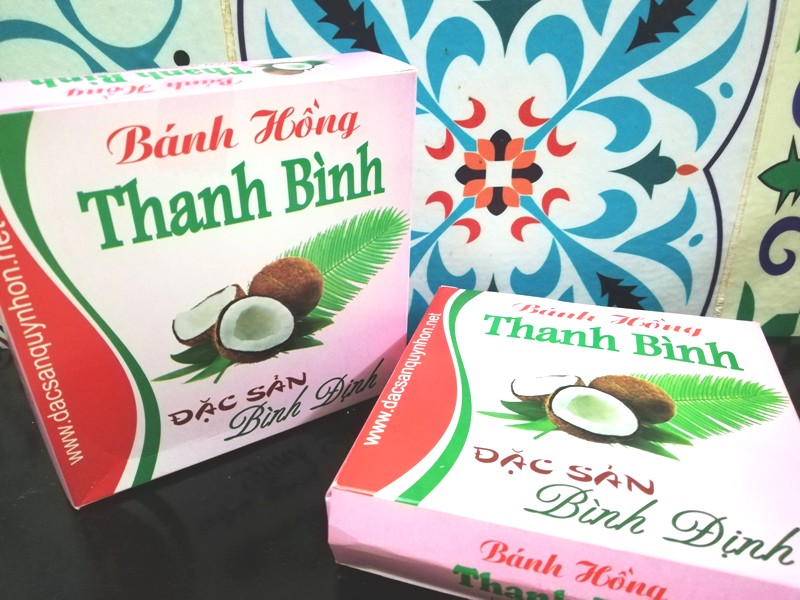 Hong (pink) cake is one of the specialties in Binh Dinh province. Hong cake, which is made from sticky rice and sugar, originally had a milky white color but a cheery pink color was later added. The sticky rice used must be fresh and of a superior quality to ensure the characteristic chewy consistency and good taste for the cake, whose pink hue is produced by the flesh of gac (small red jackfruit-like gourd) and the green by la dua (a kind of pandanus leaf).
Fried shrimp roll of Quy Nhon - Binh Dinh is a favorite traditional food in Quy Nhon Binh Dinh province. Ingredients for Quy Fried shrimp roll are rice paper, pork belly, shrimp, shallot, pork fat, egg and spices. Choose fresh wild shrimps, wash carefully, remove their heads, peel and season them with salt and sugar. Fried shrimp rolls are usually served with vegetables (cucumber, tomato), herbs and sweet-sour dipping fish sauce.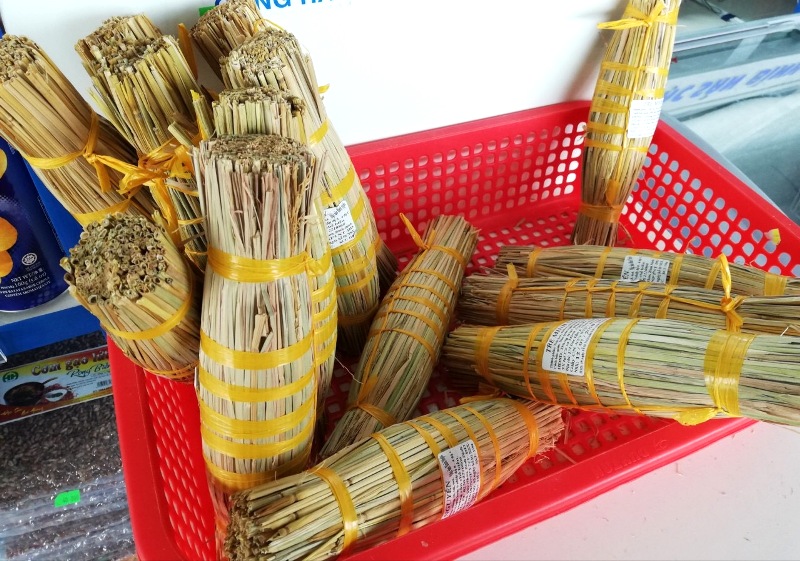 Besides the sweet cake, tre (a kind of fermented pork) is another important dish for several central provinces, with each locality having its own distinct recipe. The tre in Bình Định has a unique shape. Covered with straw, it resembles a broomstick. Tre is made with pork ears, pig's head, sesame, galangal root (rieng in Vietnamese), chili and garlic.
Nhan Dan