VietNamNet Bridge – The Friends of Vietnam Heritage (FVH) on Saturday, June 30, will organise a one-day excursion to Lai Xa photography village in Kim Chung Commune, about 15km west of Hanoi.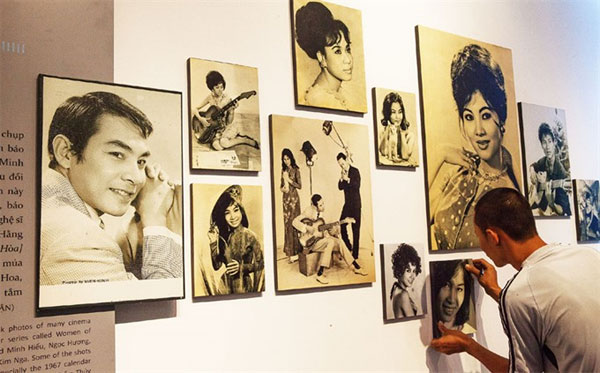 In the picture: A curator puts the final touches to a photo display at the Lai Xa Photography Museum. The FVH on Saturday will organise an one-day excursion to the village. — Photo hanoi.gov.vn
Lai Xa Village is the hometown of many talented photographers and scholars and has been recognised as the birthplace of photography in Vietnam. The village is associated with many notable and prominent people, including Khanh Ky (born in 1874), who taught photography to Preseident Ho Chi Minh and is regarded as the father of photography in the country. Another child of the village is historian, ethnologist and culture researcher Nguyen Van Huyen (1908-1975), who was Minister of Education during 29 years from 1946 to 1975.
The excursion will start at the village's Nguyen Van Huyen Museum, which displays nearly 400 objects and documents on the life and career of Huyen and his family. His son Nguyen Van Huy, who is founding director of the Museum of Ethnology, will be the guide.
After lunch, the tour will continue to the Lai Xa photography museum, which has been opened to public since May 2017.  The villagers have funded the construction themselves and museum designers employed modern technologies in the installation of exhibits.
Hundreds of photos and graphics are displayed at two-storey museum. The exhibits, occupying 300sq.m of space and illustrates stories of the photography trade, culture and society and document how "trade ancestor" Khanh Ky, his peers, supporters and successors turned this once agricultural village into a prominent photographic centre.
Cost: VND350,000. Limit: 15 people. Register: stella@fvheriatge.org. 
Source: VNS