VietNamNet Bridge – Nothing conjures up a perfect spring afternoon more than a beautiful field of canola flowers shining as bright as the sunshine above.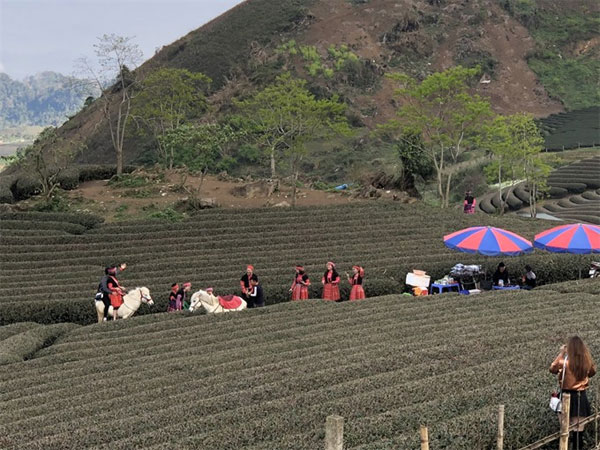 Picture time: Moc Suong Tea Hills area is a good site for photo shooting.
Spring in Moc Chau is just about as good as it gets.
Just ask anyone of the many tourists who visit each year from all over the country. Photo opportunities are aplenty, high mountains, bright blue skies and of course, the sunshine bringing everything to life.
Some may want to pinch themselves just to make sure they are not still dreaming.
One regular stop off point for those enjoying the scenery is the Moc Suong tea hills. Endless rows of plants are raised in heart shapes and dotted on the hills in the centre of a prairie. A sight guaranteed to take your breath away.
But it's what's alongside that has the visitors reaching for their camera phones. Here you'll find the rapeseed flowers in full bloom.
Many of those taking obligatory selfies are in the traditional costumes worn by ethnic Mong women selling agricultural products near the entrance.
 "The Co Do Tea Company has some 120ha of O Long Tea species for export," said Pham Van Khai, a local shop owner by the site, "Every family grows tea and raises diary cows. Many families keep hundreds of cows. People are also joining more and more popular tourism services."
If you're feeling a little warm right about now, the Dai Yem Waterfalls are the perfect place to cool down.
But as you soak under the refreshing water, spare a thought for the woman who many years ago visited this spot day after day in search of the one she loved.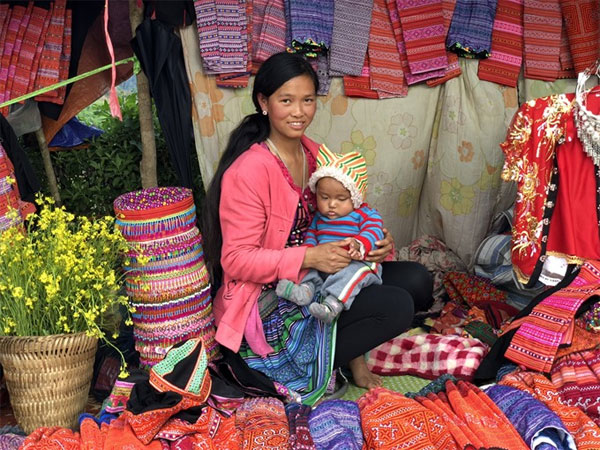 Family business: A local mother and her baby sell costumes at Moc Suong Tea Hills area.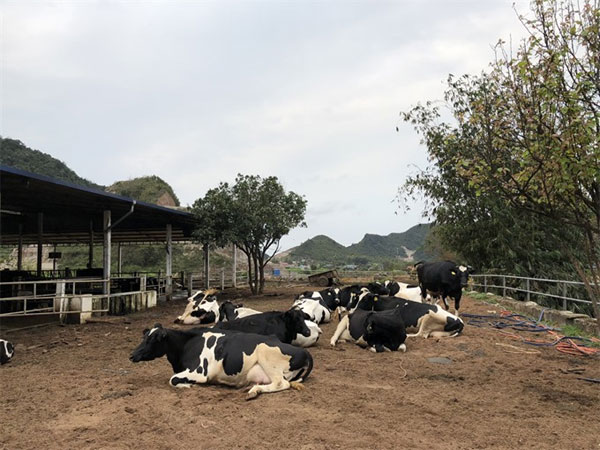 Fresh milk: Diary cows in Moc Chau. VNS Photos Tran Mai Huong
Legend has it, a couple were forced to separate when the man was ordered into battle to help the neighbouring country of Laos fight off invaders. The woman waited for her man every day but as others returned from battle her lover never appeared.
Every afternoon, she swam to the waterfalls and climbed up its peak to wait for him. One day she did not return home. Villagers rushed to search for her but she was never found believing she had fallen on the water and died.
Moc Chau has other luring attractions in spring. Na Ka Valley is full of plum flowers. From a nearby vantage point, tourists can see the whole valley engulfed with the white coloured flowers in bloom.
The Ang Village Pine Forest, in Dong Sang Commune, covers more than 43ha area. It bears the beautiful feature of pine forests in the Central Highlands city of Da Lat.
Happy Land is a popular tourism site in Moc Chau. In a total area of 5,000sq.m, flower gardens and games have been installed. Visitors can stay here overnight, too.
Those who have been to Moc Chau many times can see changes in the area. It was isolated, with slow economic growth in the past. It was linked with other areas by small National Highway 6 with very few vehicles.
Today far better infrastructure is in place to bring the tens of thousands of visitors who flock here each year.
Moc Chau has changed a lot. The district has focused on raising diary cows and growing tea and fruit trees. It boasts of 1,900ha of tea and 20,000 cows.
The district is implementing a master plan for the national tourism site with many new projects.
Many travel a further 30km west to reach the border with Laos. Here, people will find peaceful villages at the feet of local mountains before passing the border gate to visit Pa Hang Village where they will be greeted by friendly residents.
Moc Chau also hosts historical relics like Bat Cave, also known as Son Moc Huong Cave, with spectacular stalagmite and stalactite and various traces of pre-history human existence.
One striking historic relic is the Moc Ly French army station, which was overrun the Viet Nam People's Army in 1951, opening the way to liberate the northwest region during the First Indochina War.
Tay Tien Park is another memorial dedicated to the Vietnamese soldiers who marched westwards to co-operate with the Lao army to fight the French.
The park has been upgraded into a national historical site and hosts various objects, images, and statues themed of Tay Tien soldiers 70 years ago.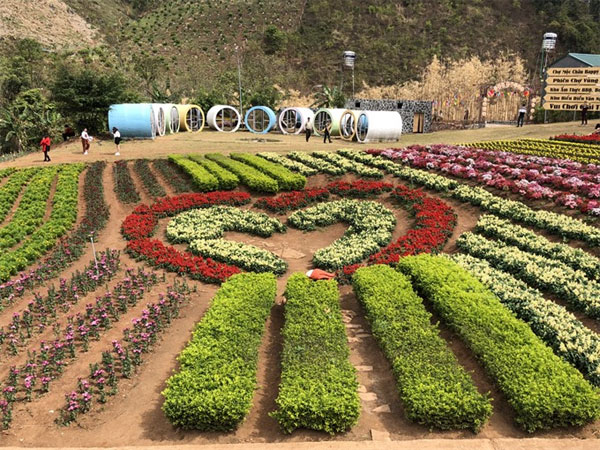 Happy place: Happy Land is a new park in the central highland.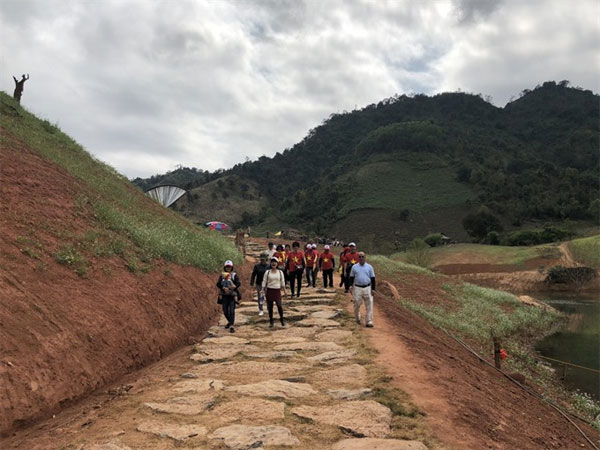 Waterfall walk: Tourists walk down the valley at Dai Yem Waterfalls.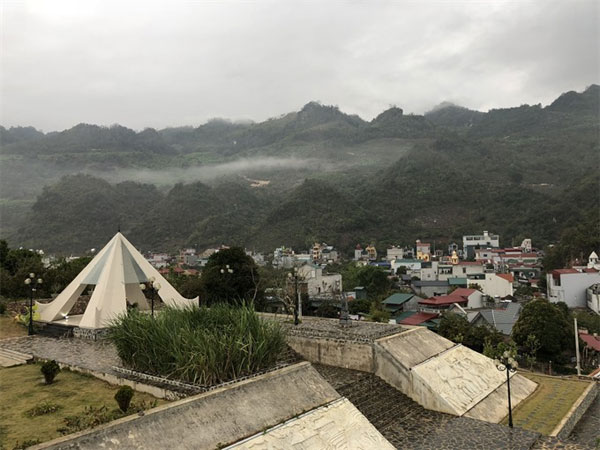 Never forget: Tay Tien Memorial Park reminds the youth of historic revolution against the French.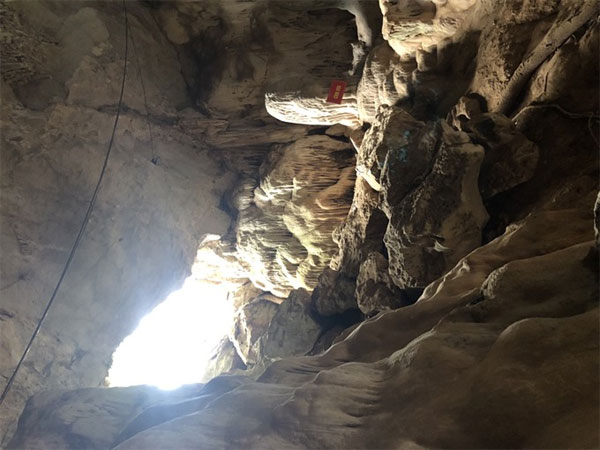 Ancient history: Son Moc Huong with spectacular stalagmite and stalactite and various traces of early humans. 
By Tran Mai Huong
Source: VNS