Princess Cruises, a five-star premium cruise line, on Tuesday announced that it would bring 80,000 international tourists to Viet Nam this year, 40 per cent more than last year.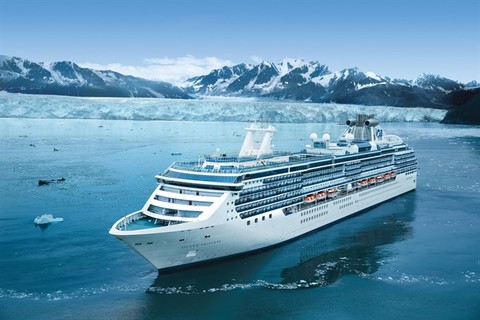 Princess Cruises will bring 80,000 foreign tourists to Viet Nam this year. 
Farriek Tawfik, Southeast Asia director of Princess Cruises, said 31 ships would arrive in Viet Nam this year, 17 of them in Phu My, 10 in Nha Trang and the rest mostly in Da Nang and Cai Lan.
He told Viet Nam News that Viet Nam had become an increasingly popular destination for his company's guests from the US, Australia, the EU and Asia.
The company has announced it would organise a travel fair in HCM City on February 10 and 11.
At the fair, the company will also launch its Mediterranean and Europe sailing itineraries for summer 2018 for five ships.
Tawfik said though now only 0.1 per cent of Vietnamese were cruise customers, the country was a promising market.
He quoted a report from the Cruise Line International Association saying that demand in Viet Nam had increased by 126 per cent between 2012 and 2016 to 4,100, the largest increase for any Asian country.
He also quoted a report form Boston Consulting Group saying that the middle and affluent classes in Viet Nam would double to 33 million, or a third of the population by 2020, which makes it an attractive market for consumer brands.
With the rise of the middle class, the demand for holidays abroad would also increase, including for cruise travel to destinations such as EU and around Asia, he said.
Princess Cruises operates a fleet of 17 ships that carry some two million passengers a year from over 70 countries and territories.
The ships visit 360 ports around the world. — VNS