If tourists have tried one Vietnamese dish, it's most likely pho. But, according to CNN, there's much more to Vietnam's diverse noodle scene than this familiar food. And bún is one of a kind.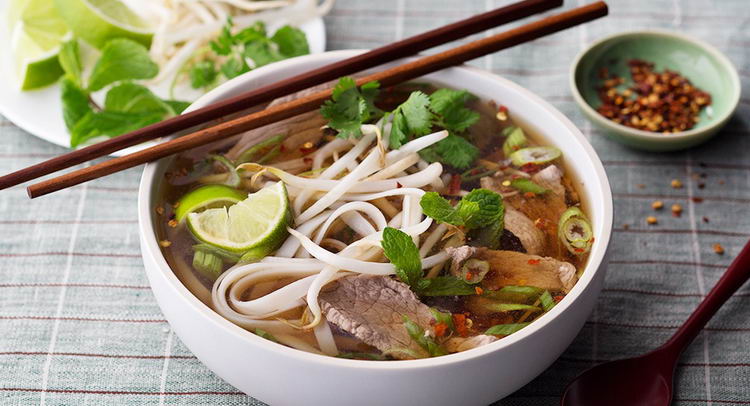 In Vietnamese, "bún" refers to rice vermicelli. CNN said it's basically Asian spaghetti.
It's slurpable and versatile, with endless combinations that make it taste new every time. There are five bún dishes you must try while travelling to Hanoi.
Bún riêu is a meat or seafood vermicelli soup with a distinctive crimson color.
The broth gets its appearance from tomato paste and annatto oil, made from achiote tree seeds.
A cold noodle dish, bún chả, features hunks of charcoal-grilled fatty pork. It is a local lunchtime obsession in Hanoi.
Bún cá Hai Phong, literally "fish noodles of Hai Phong," is much subtler than other, more flamboyant Vietnamese dishes with the contrast of textures that makes it interesting.
Bún bò translates to "Southern-style beef noodle," but you can still find this particular type of noodle soup in the northern city of Hanoi.
According to CNN, what tourists love about the variety of Vietnamese noodle dishes is that while they may have some crossovers in ingredients and herbs, they often have totally different compositions.
VNA