VietNamNet Bridge – Buu Long Park, which is about five kilometers from the center of Bien Hoa City in Dong Nai Province, is touted as a must-visit retreat for people who want to escape the noise in cities and shrug off their household chores on weekends after a week of hard work.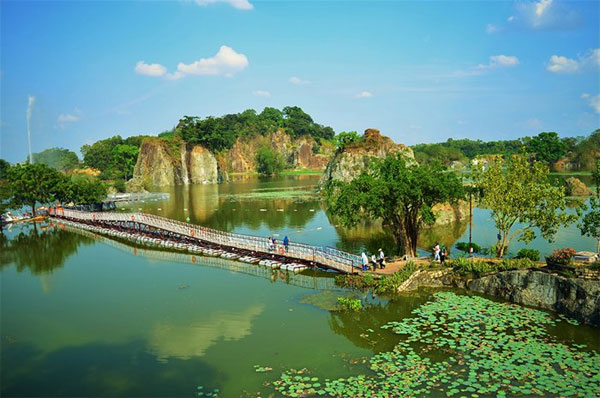 Long An Lake on a sunny day
The park on Huynh Van Nghe Street is home to Long An and Long Van lakes and other sites of serenity. Covering an area of 18.5 square meters, Long An Lake at the foot of Long An Mountain was formed after hundreds of years of stone exploitation by local people.
Trees and large rocks in the clean-water lake create a romantic and picturesque scenery. This is why the lake is called a miniature of the UNESCO-recognized Halong Bay in the northern province of Quang Ninh.
Lying between Long An Mountain and Binh Dien Mountain, Long Van Lake is smaller but looks more peaceful than Long An Lake.
In the center of Long An Lake is a bridge where visitors can take a voyage around the two lakes on a normal boat or a swan pedalboat.
Thung Lung Tinh Yeu (Love Valley) is one of the must-see sites of Buu Long Park as it reminds visitors of a romantic valley of the same name in the hilly city of Dalat. Every year, the valley woos a large number of tourists to its beautiful flower gardens, winding roads, waterfalls and a lake where tourists can walk on flat rocks put inside it to feed fish.
Buu Long Park has places for worshipping. Buddhists can visit Buu Phong Pagoda built in the 17th century on the peak of Binh Dien Mountain and Long Son Thach Dong Pagoda.
There are restaurants for visitors to enjoy food delicacies of different regions and a hotel to rest after a day of exploring the lakes, a zoo and other interesting site of Buu Long Park.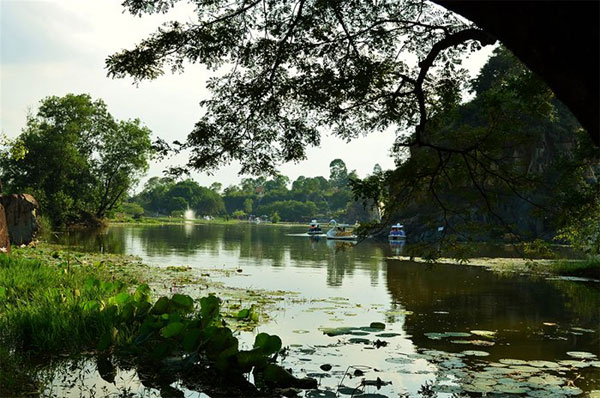 The serenity of Long Van Lake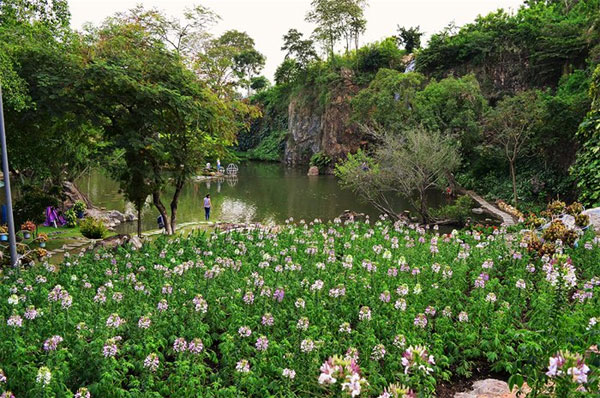 A flower garden and a small lake at Thung Lung Tinh Yeu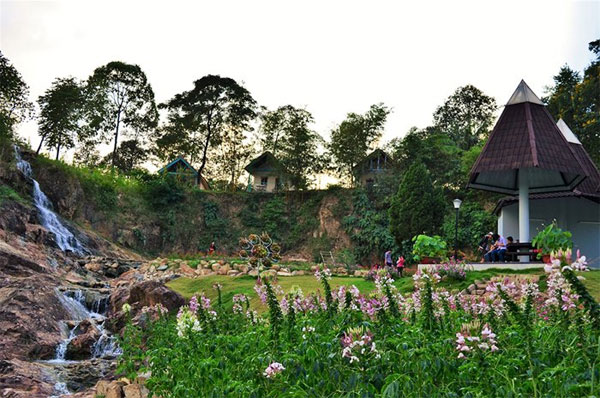 Buu Long Park's Thung Lung Tinh Yeu reminds visitors of Dalat City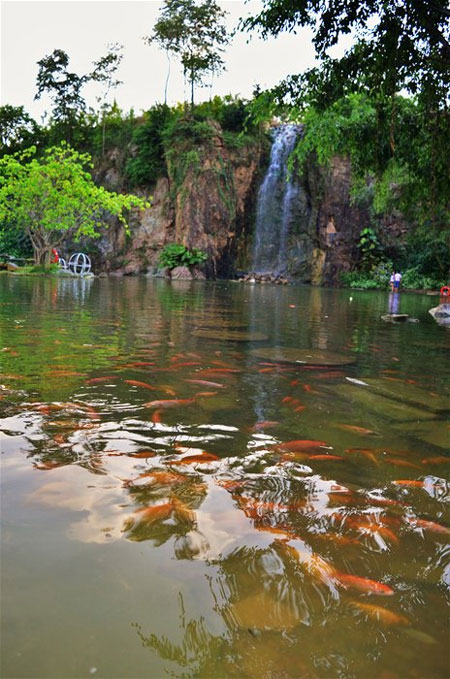 Visitors can feed the fish at this pond - Photos: Le Dang
by Minh Nga
SGT