Nha Rong Wharf is a cultural site with special relics in Ho Chi Minh City, where late President Ho Chi Minh left to seek ways to save the nation 100 years ago.
On June 5, 1911, the patriotic young man Nguyen Tat Thanh left the country on the ship, Admiral Latouche Treville, to begin his quest for salvation. Many changes have taken place over the past 100 years but Nha Rong Wharf still exists and ideals of the young man who later became the great leader of Vietnam are still shining along with the nation.
Nha Rong Wharf - Sai Gon's trading port on the Sai Gon River – was built in 1863 by French colonialists. The building was a combination of western and eastern architecture and has two dragons "dragons flanking the moon" so often referred to as "The Dragon", and the port is also called Nha Rong Wharf.
After the French colonial were defeated in 1954, the port was managed by the South Vietnam government which repaired the roofs of the two houses and replaced the old dragons with two new ones that dace outwards.
After Unification Day, the building became a historical relic and memorial area for President Ho Chi Minh.
To mark the 10th death anniversary of Uncle Ho on September 2, 1979, Nha Rong Wharf welcomed visitors to an exhibition on "President Ho Chi Minh's career for salvation". The HCM City People's Committee decided to turn the "President Ho Chi Minh Memorial" into the "Ho Chi Minh Museum" on September 20, 1982. The museum collects, preserves, displays and disseminates information about President Ho Chi Minh's life and revolutionary career as well as his love for the southern people.
The Ho Chi Minh Museum in HCM City currently has more than 11,000 documents and items and 3,300 books on President Ho Chi Minh.
Today the Nha Rong- Ho Chi Minh museum is a cultural site that hosts a wide range of cultural and political activities including seminars, talks, exhibitions and films about Uncle Ho. This is a glorious landmark in Ho Chi Minh City and for the history of Vietnam.
Nha Rong Wharf – a popular destination for Vietnamese people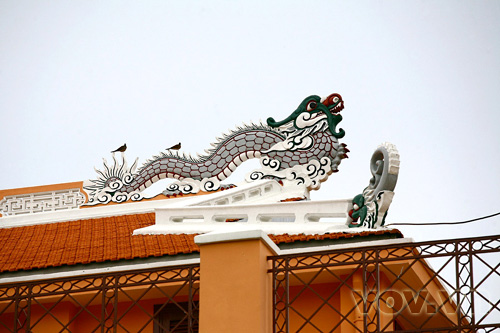 "Dragon" on the roof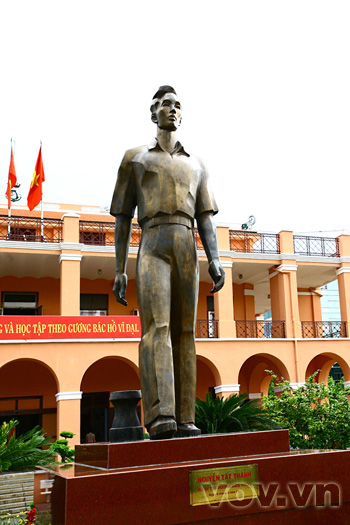 Statue of patriotic young Nguyen Tat Thanh who left the country on June 5, 1911 on
a quest for national salvation when he was 21 years old,  he later became a great leader of Vietnam.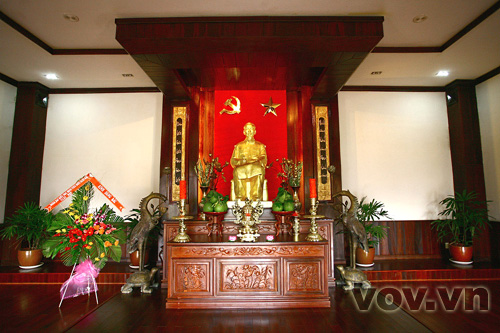 The memorial for President Ho Chi Minh in the main drawing room: There is a bronze statue of Uncle Ho on the
altar and two parallel sentences "solidarity, solidarity, great solidarity/ success, success, great success"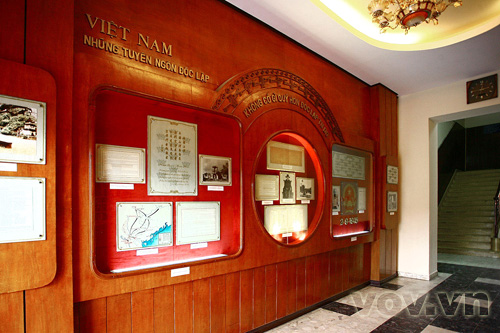 National declarations of independence through history: the poem "Nam Quoc Son Ha" written by Ly Thuong Kiet
in 1077, "Binh Ngo Dai Cao" by Nguyen Trai in 1428 and the Declaration of Independence by President Ho Chi Minh in 1945.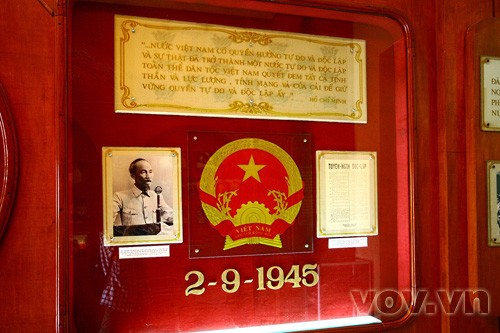 The historic Declaration of Independence read by President Ho Chi Minh in Ba Dinh square on September 2,
1945 proclaimed the birth of the Democratic Republic of Vietnam – the first nation of its kind in Southeast Asia.  
Images of Uncle Ho in his international and foreign affairs activities as well as items presented
to him by international friends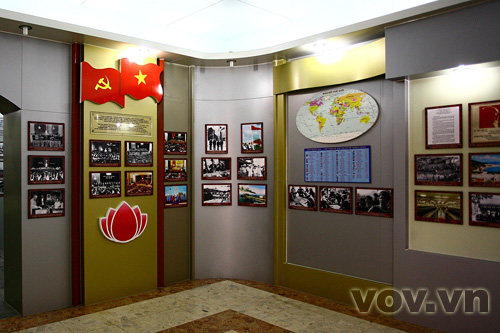 A display area with the theme "Vietnamese people implement President Ho Chi Minh's testament to liberate
southern Vietnam to unify the country and build a country of peace, solidarity, independence, democracy
and prosperity (from 1969 to now)"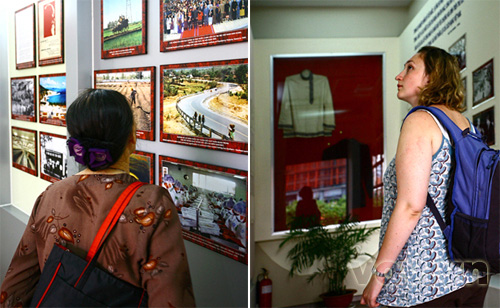 Both domestic and foreign visitors to Nha Rong Wharf feel deep emotions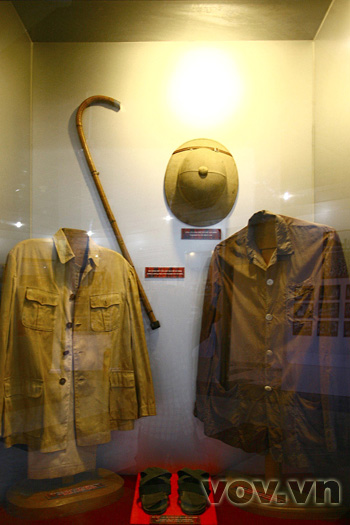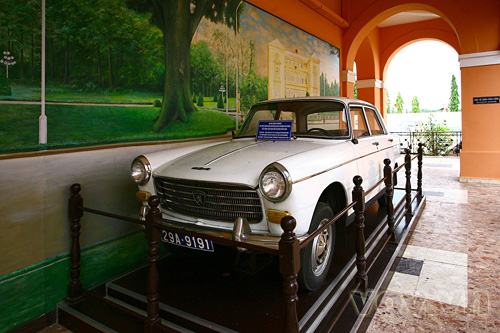 A Peugeot car presented to Ho Chi Minh by French Vietnamese Novelgelang in 1964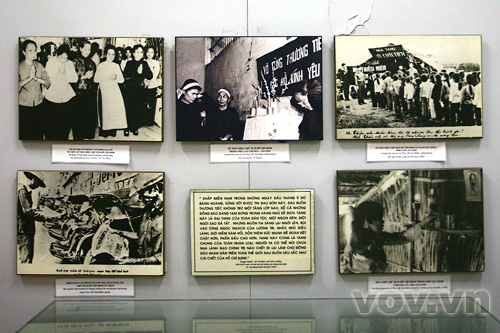 The most important area is "Uncle Ho's feelings towards the southern people and southern people's love for Uncle Ho" After he left Nha Rong Wharf in 1911 he never returned to the south but he said " the beloved south is always in my heart". The Southern people's dream to welcome Uncle Ho on unification day did not come true.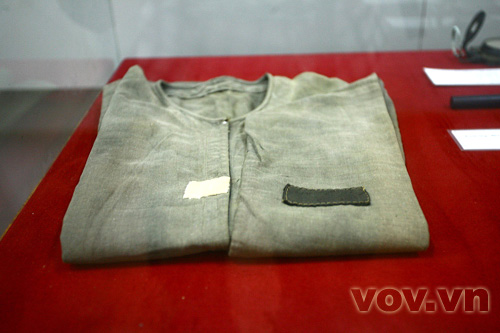 Thieu Thi Tao wore this mourning shirt in Thu Duc prison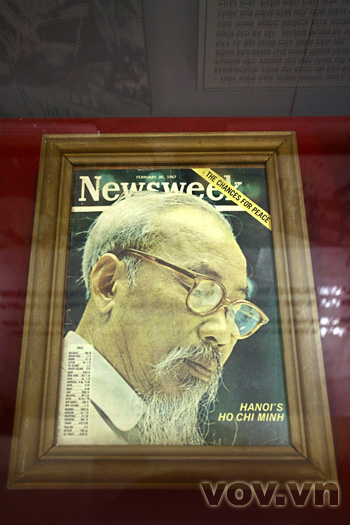 President Ho Chi Minh's photo on the cover of Newsweek magazine from February
20, 1967, has been used on the altar of Phan Ngoc Doi's family since 1969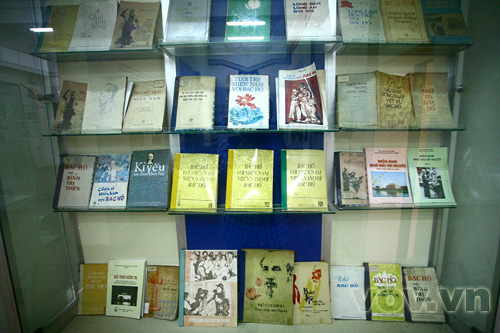 Writers, poets and the southern people express their love for Uncle Ho through writings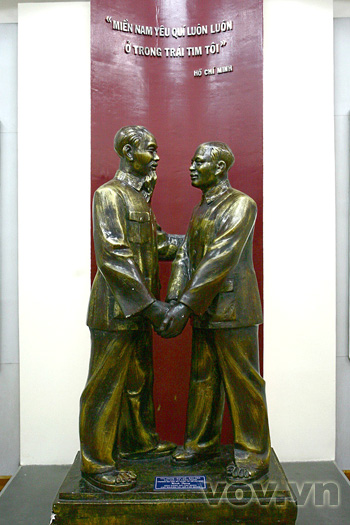 President Ho – President Ton statue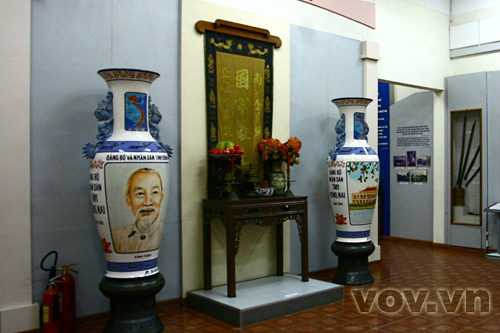 Ceramic vases with images of Uncle Ho and Nha Rong Wharf presented by the Dong Nai Party's Committee
 and people on the occasion of the 94th anniversary of President Ho Chi Minh leaving the country
 to seek ways for national salvation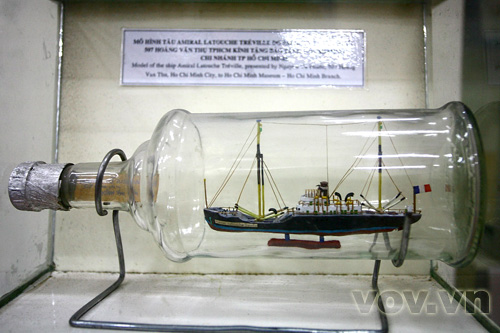 Model of the Amiral Latouche Treville There are temples in honour of Uncle Ho every where in southern provincesA map of temples to Uncle Ho in the South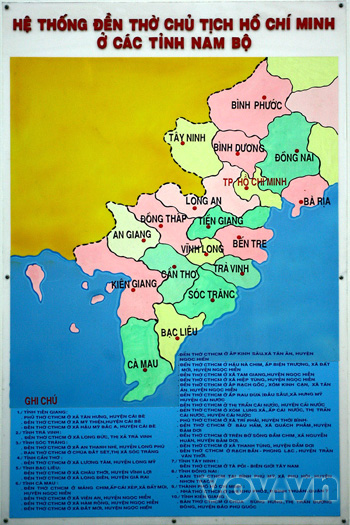 The map of President Ho Chi Minh temples in South Vietnam.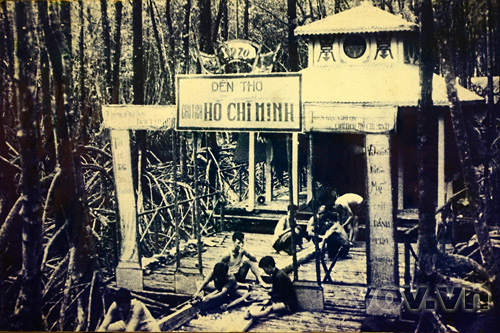 A temple to Uncle Ho in Ngoc Hien district, Ca Mau province built in 1969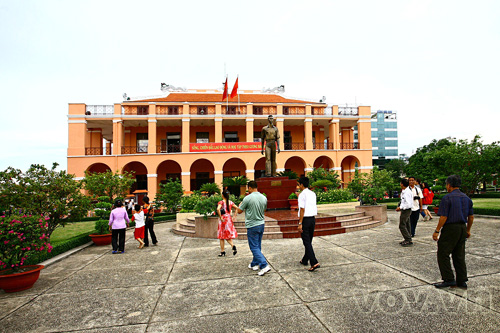 Nha Rong Wharf, a glorious landmark in Vietnam's national history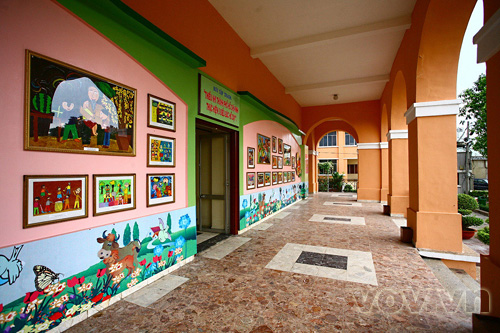 It is also a cultural area where a wide range of activities take place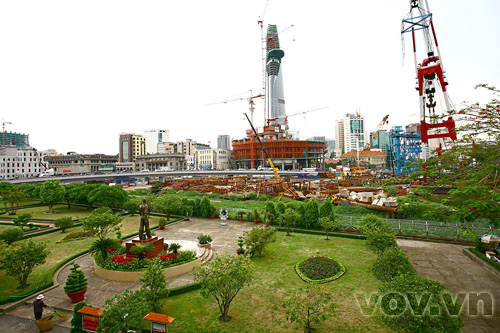 In front of Nha Rong Wharf is a strongly developing city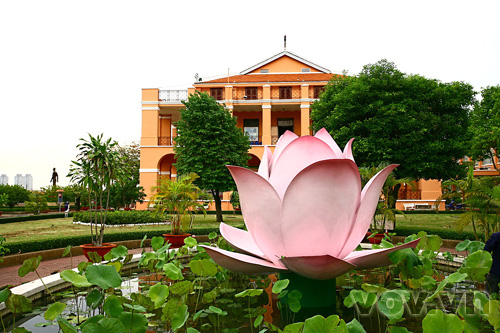 VOV