There is still much evidence of a woeful but noble period of Vietnamese history on Con Dao islands today. Once known as a "hell on earth", the islands have now become a tourist attraction for both domestic and international visitors.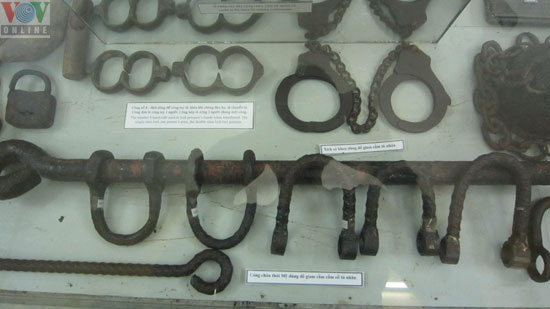 For more than 118 years, the French colonialists and then the US imperialists had turned
Con Dao (Poulo Condore) into a "Hell on Earth", where tens of thousands of Vietnamese
patriots were imprisoned and more than 22,000 of them lost their lives for the cause
of national independence and freedom.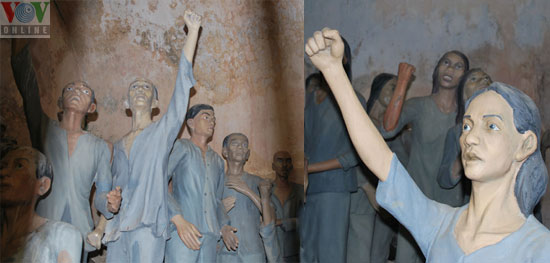 The historical relics on the islands reflect the more than 100 years of unjust wars in
Vietnam caused by the French and US aggressors.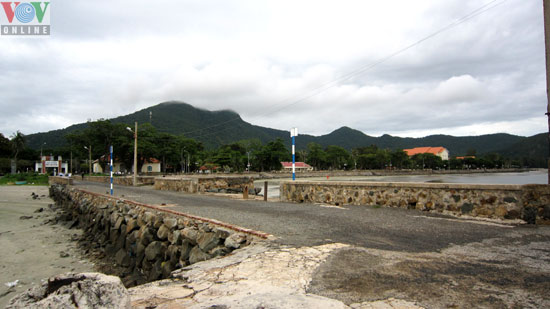 They also symbolize the Communists' faithful and boundless love for the fatherland
and their willingness to sacrifice their lives for it.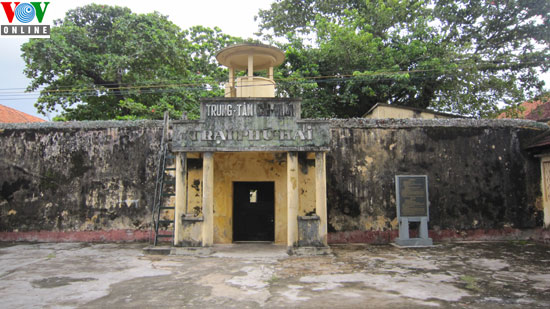 Gangway 914 is the site of the first prison break by revolutionary soldiers, many of whom lost their lives.
914 represents the estimated death toll during the building of the Gangway. The actual number was
 probably much higher.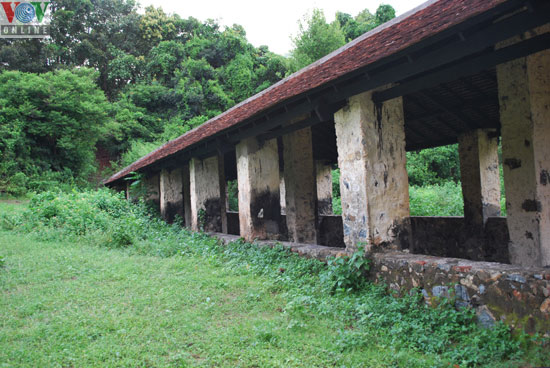 The Tiger Cages, the Cattle Pen, the Phu Hai Stockade and the Ma Thien Lanh Bridge
are unforgettable names in Con Dao's tragic history.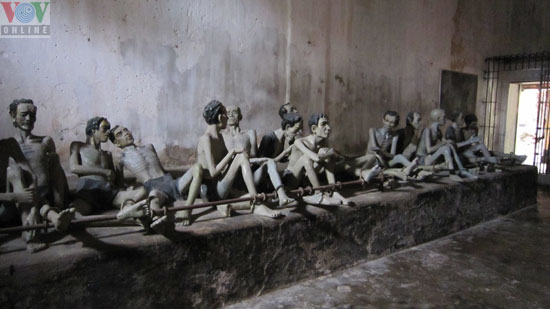 Visitors are horrified when they see the hot, stifling cells and learn about the back-breaking hard labour
and heinous tortures that were inflicted on the prisoners.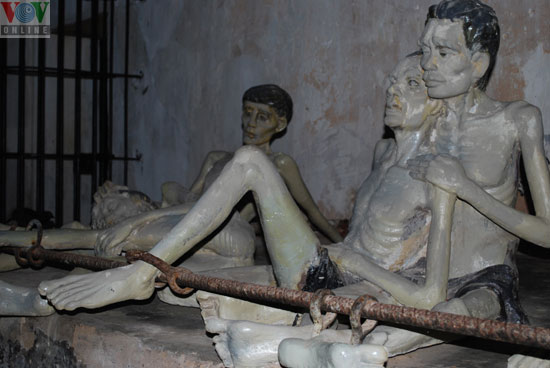 Very little of the Cattle Pen housed cows and pigs; most of it was used as a place to rack the inmates.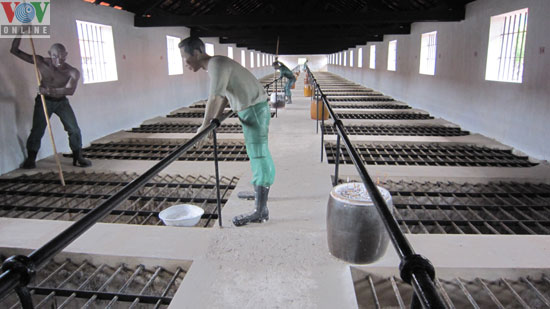 The manure trench was three meters deep and was used to soak the inmates.
Only sick prisoners were allowed to wear clothes.Female revolutionaries were sent to the
Tiger Cages without water to bathe and lime and waste were poured onto them.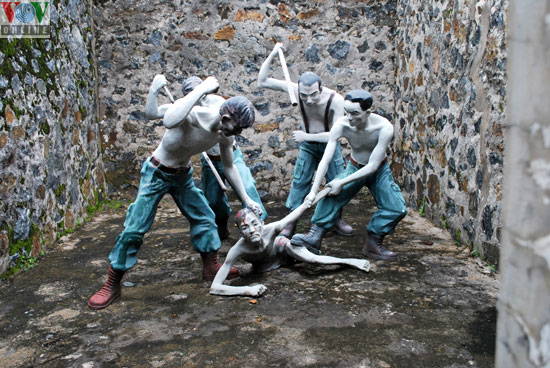 After being tortured, prisoners had to stay out in the sun and rain.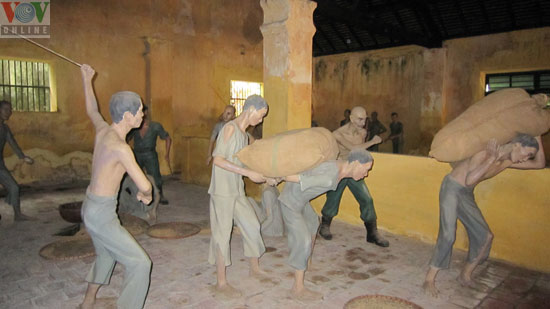 The French colonialists imposed hard labour as punishment for the detainees.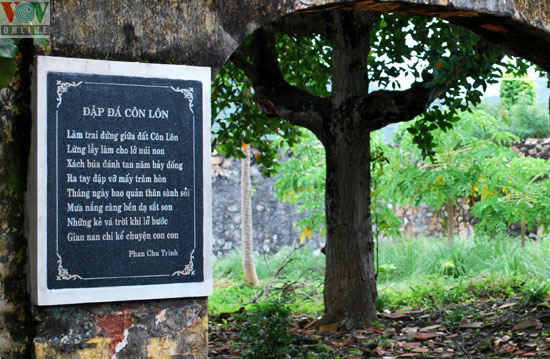 In 1908, the great nationalist Phan Chu Trinh received a three-year sentence of hard labour
breaking rocks in Con Dao, where he wrote his famous poem "Dap da o Con Lon".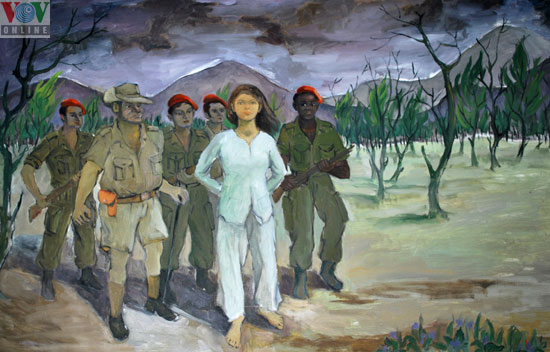 Image of heroic young female martyr, Vo Thi Sau.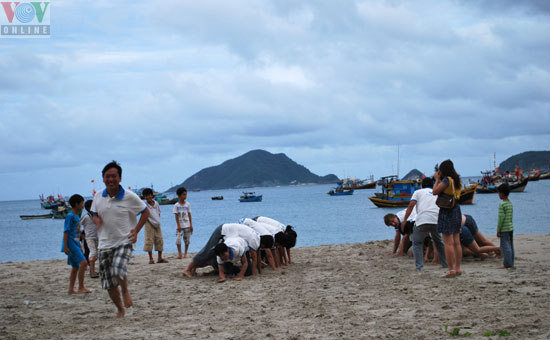 After 36 years of liberation, the islands have now become a paradise for visitors.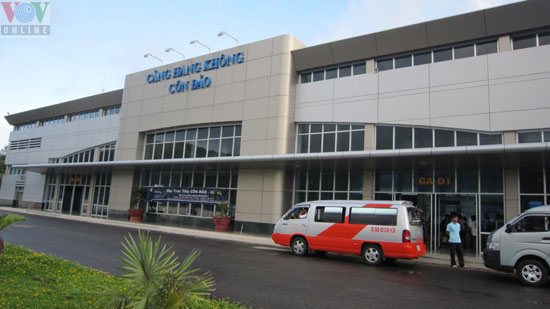 Transportation between the mainland and Con Dao is now very convenient and there are two flights
 per week from Ho Chi Minh City to the islands.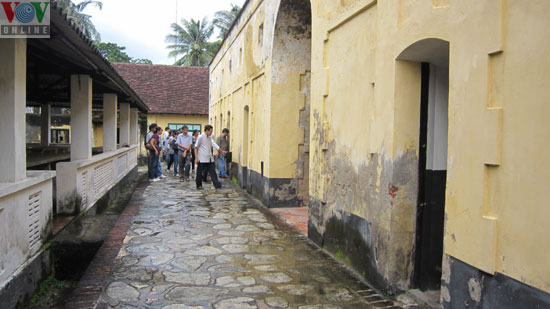 Most tourists to Con Dao want to see the prison…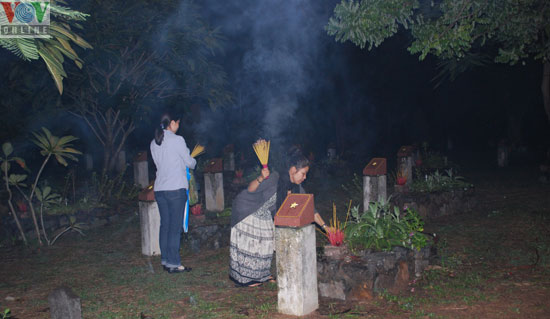 …and visit the Hang Duong Martyrs' Cemetery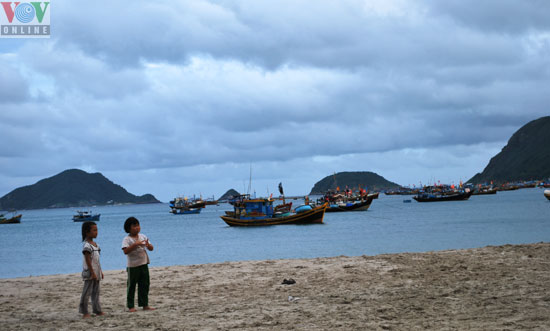 The island chain consists of 16 small mountainous islets covering more than 72km2.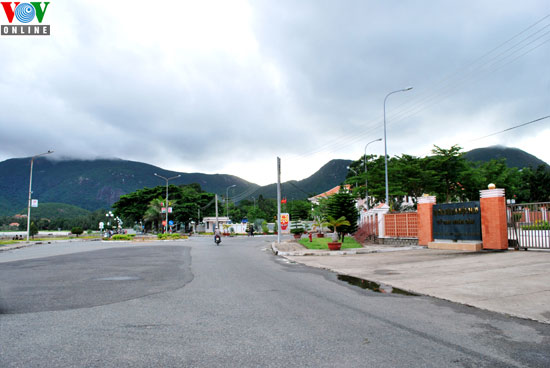 Ton Duc Thang, one of the most beautiful streets in Con Dao, stretches along the coastline with a row
of almond trees that separate the hotels and restaurants from the beach and the crystal clear azure water.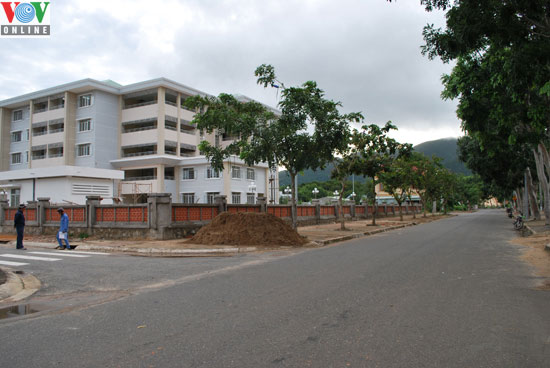 VOV