It is necessary for Vietnam and the US to enhance cooperation in culture, sports and tourism, specifically through art performances, concerts and exhibitions to increase mutual understanding and people-to-people exchanges.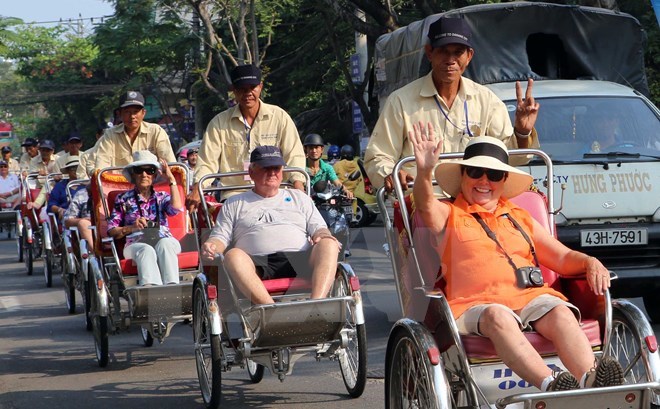 At a working session in the US on August 10 between Minister of Culture, Sports and Tourism Hoang Tuan Anh and US Under Secretary of State Richard Stengel, the two sides agreed that culture and people-to-people exchanges play a crucial role in promoting friendship, peace and reconciliation between the two countries.
The US is expected to increase collaboration with Vietnam in human resources training in cinema, music and dance, Minister Anh said.
He also called for the US's assistance in finding a site for the Vietnamese cultural centre in the US as well as its support for projects on cultural preservation and translation of American literature works into Vietnamese and vice versa.
The Minister proposed both countries sign agreements on tourism cooperation at the government level while facilitating collaboration and exchanges between Vietnamese and US tourist associations.
He noted that the US has become a leading investor in Vietnam's tourism in recent years, evidenced by over 301,900 tourist arrivals to Vietnam in the first seven months of this year.
The Vietnamese Government has extended the visa duration for American tourists from three months to one year in a bid to welcome 1 million US visitors by 2017, he said.
He suggested the US send more sports delegations to increase exchanges with Vietnamese partners.
Anh took the occasion to thank the US Department of State for working with the Vietnam Ministry of Culture, Sports and Tourism to successfully organise Vietnamese days in the US.
He also thanked the Department's Ambassadors Fund for Cultural Preservation for supporting cultural preservation activities in Vietnam via non-governmental organisations.
VNA