VietNamNet Bridge - In addition to traditional items such as conical hats and Vietnamese ao dai, foreign tourists who come to Vietnam during the lunar New Year (Tet) can choose other items like lucky-money envelopes, lanterns or Dong Ho folk painting as souvenirs for their families and friends.
Lucky-money envelopes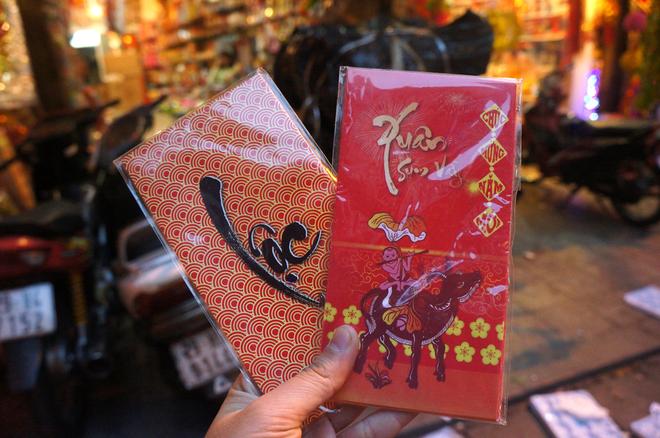 The Vietnamese have the custom of giving lucky money to the elderly and kids as good luck and happiness wish in the early year. The lucky money is put into red or yellow envelopes, which are decorated with patterns and New Year wishes. Before the Tet holiday, lucky money envelopes are sold everywhere, at the price of VND20,000 to VND50,000/set.
Goat-shaped decorative objects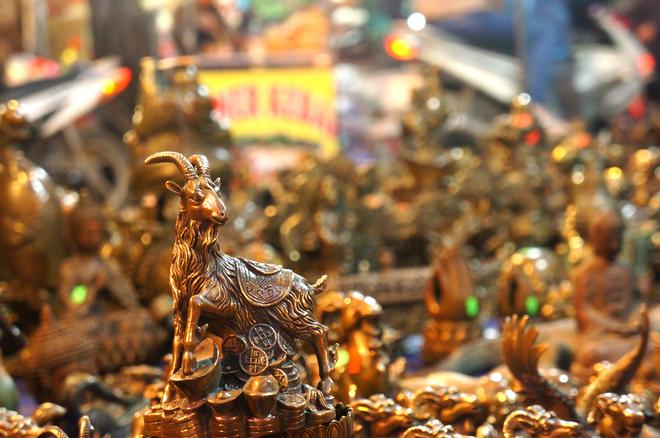 2015 is the Year of the Goat so goat-shaped decorative objects are very popular. Depending on your needs and purposes, you can purchase items with different sizes.
Lanterns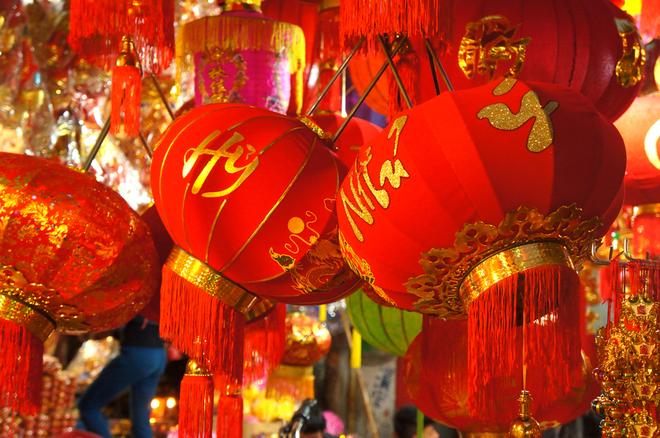 Lanterns are usually decorative items on holidays and New Year in the ancient town of Hoi An and Saigon. In recent years, lanterns have become more popular in many cities and provinces across the country. This souvenir comes in many sizes and shapes like round, diamond ... The price ranges from VND30,000 to VND200,000 ($1.5-$10).
Tò he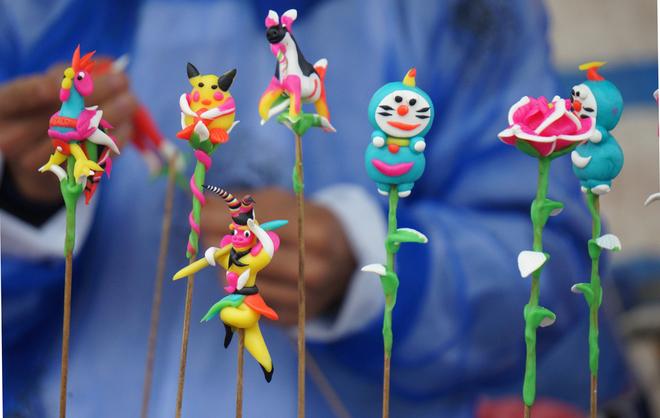 Tò he (toy figurine) is a traditional toy for children in Vietnam which is made from glutinous rice powder in form of edible figurine such as animals, flowers or characters in folk stories. In the past, tò he was made and sold only on the occasion of festivals, especially Tết and Trung Thu which are favorite festivals of Vietnamese children. Nowadays, the toy is introduced in almost all traditional festivals and in public places like parks or gardens. As tò he is one of the rare surviving traditional toys of Vietnam, the art of tò he making is considered a cultural ambassador of Vietnam and there are many efforts to preserve this traditional art.
Masks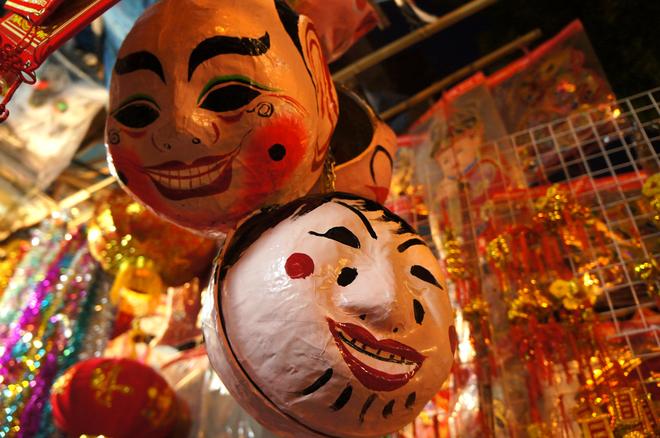 As one of the popular items on the occasion of Tet, the mask is often used in lion dances. Prices range from VND10,000 to VND30,000.
Cau Doi (Parallel sentences) hangings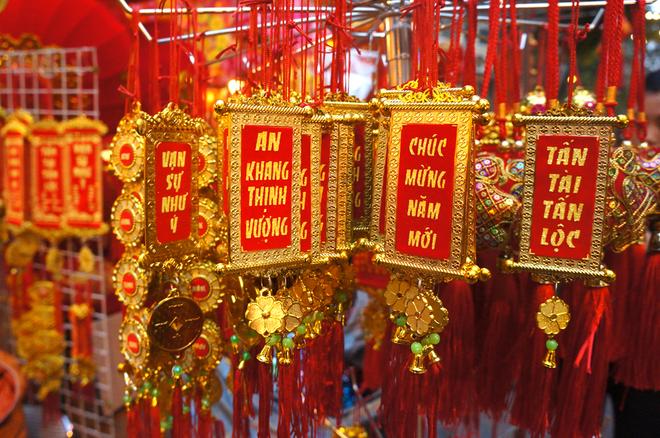 Previously, red parallel sentences were usually written in paper, but now they are printed on various materials such as fabric and silk. This traditional decorative item is usually hung on the two sides of the altar, in the living-room or the main door. Parallel sentences have become favorite souvenirs. The average price is VND25,000/pair.
Dong Ho paintings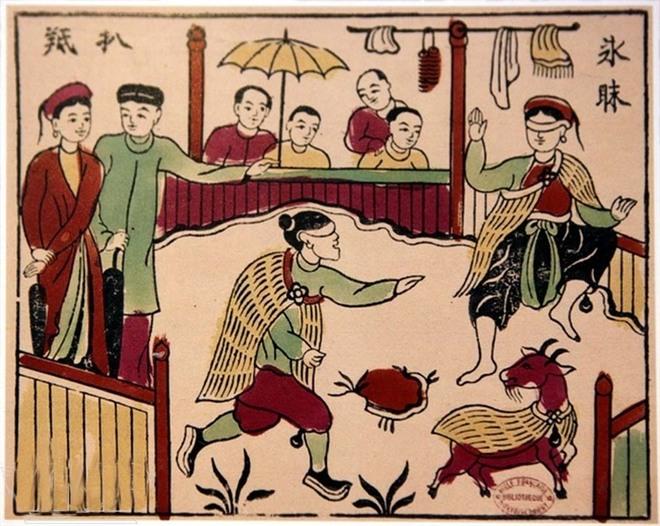 Dong Ho folk woodcut painting is a line of Vietnamese folk painting originating in Dong Ho village, Song Ho commune, Thuan Thanh District, Bac Ninh Province.
Dong Ho painting is a fine reflection of traditional aesthetic values, social philosophies and humanitarian desires. The traditional themes of Dong Ho painting are good luck signs, historical figures, folk allegories, popular stories and social commentaries. Elements of everyday life are well integrated in Dong Ho paintings to express the thoughts and wishes of people. The price of a painting (including frame) is VND200,000 ($10).
T. Van