VietNamNet Bridge - At 1.30pm this afternoon, May 22, a sudden power outage occurred in 22 southern provinces of Vietnam.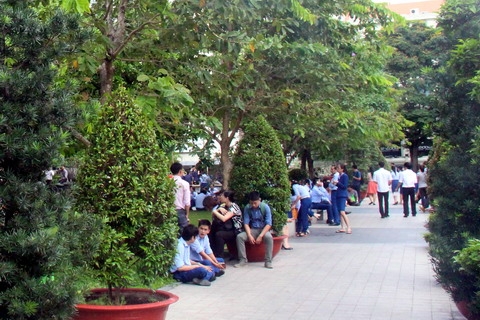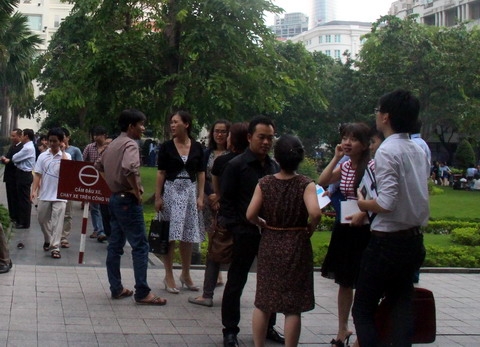 Without power, office employees cannot work.
The cause was originally identified as a problem with the 500 KV transmission line. Traffic chaos happened in many places because of the stop of traffic light systems. The operation at many factories was affected.
According to Mr. Huynh Minh Hai, Director of the Electricity Bureau of Soc Trang Province, this is the first time the outage occurred on such a large scale in the past 100 years.
Hai said perhaps the 500 KV transmission line was broken somewhere but the exact location has not been determined yet.
The transformer stations in all 22 southern provinces had to stop operating. Currently the national power system control center is seeking the location where the problem occurred. In at least one hour, transformer station would gradually resume operation.
The sudden power failure affected many agencies and businesses across the southern provinces.
Talking to an online newswire, an official from the Electricity of Vietnam Group (EVN) confirmed that there was no fire at any power plant in Vietnam. "The corporation is finding out the cause. We will try to fix it as soon as possible," he said.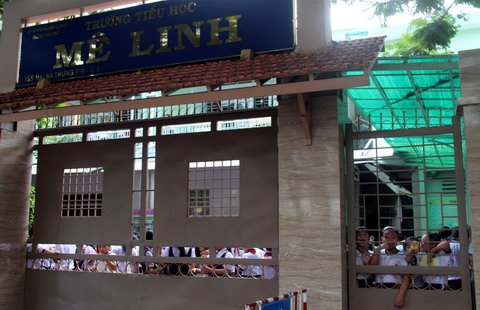 Students of a primary school in HCM City have to stop class.
"Power cut suddenly occurring from 1.30pm, but our company does not have generators. Our office is very hot and we cannot stand the heat," said Bao Chau, a staff of a company on Nguyen Dinh Chieu Street, District 3, Ho Chi Minh City.
Some people on Phu My Hung Road, District 8, complained that power lost began from 1pm. "Power cut is torture in this weather and we do not know why," a local woman said.
A representative of the HCM City Power Corporation confirmed that the incident occurred for the North-South 500KV transmission line only so the 110 KV and 220 KV lines are not affected.
"This is the force majeure incident so we expect HCMC people's sympathy," the official said.
PV