Former professional footballers Steve McManaman, Lois Saha and Dennis Wise will arrive in Vietnam on Friday to carry out the draw for the Caraboa Cup.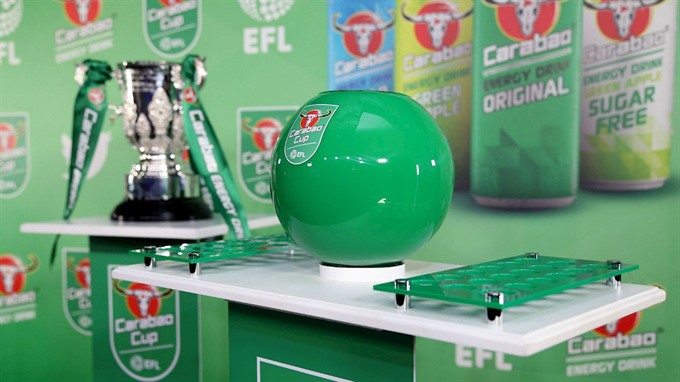 Viet Nam will host the draw for the first round of the League Cup on Friday. — Photo efl.com
The trio, who all won the competition playing for Liverpool, Manchester United and Chelsea respecitively, will conduct the draw for the competition in HCM City.
The Caraboa Cup, also known as the League Cup, will feature 72 English teams with the final being held in Wembley next year.
This is the second time the draw has been held overseas.
Last season, draws were conducted in Bangkok and Beijing to raise the profile of the competition around the world.
EFL chief executive Shaun Harvey said: "A principle aim of our partnership with Carabao has always been to promote the competition internationally, taking high-profile activities such as the competition draws overseas to support the EFL's international growth strategy and raise awareness of the competition in Carabao's key territories.
"There is no requirement for us to take draws overseas, but there is an absolute commitment to building the value of our competition outside the UK and the market in Vietnam should help the EFL and Carabao meet our shared ambitions."
Carabao is a Thai produced energy drink that signed a three year deal to sponsor the competitio.
CEO Sathien Setthasit, said: "In the last 12 months, Carabao Energy Drink has truly established itself as a global soft drinks brand, and the success of our partnership to date with the EFL has played a big part in helping us develop our international footprint.
"The 2018/19 Carabao Cup promises to bring football fans around the world plenty of drama and excitement, which is why we're looking forward to kicking off this season's competition in style by staging the first round draw in Viet Nam."
Last year, Manchester City won the competition beating Arsenal by three goals to nil in the final.
The first round draw will not feature any Premier League teams. They enter the competition at a later stage. — VNS