VietNamNet Bridge – The second Viet Nam Tennis Federation Tour begins today in Tay Ninh Province, with the participation of many national top tennis players.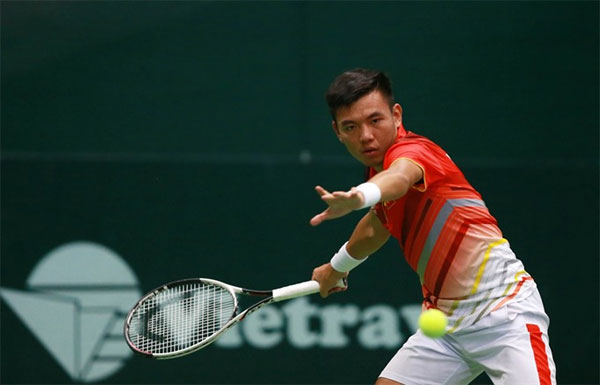 Ly Hoang Nam will vie for title against other athletes at the VTF Pro Tour in Tey Ninh Province. — Photo VTF
Nearly 120 players, including No 1 Ly Hoang Nam, national champion Pham Minh Tuan, young star Nguyen Van Phuong, and repeat champion Do Minh Quan, will compete in the men's and women's singles, and doubles events.
Winners will walk away with bonuses in cash and points for their national ranking.
The finals are scheduled on April 21.
Matches from semi-final rounds will be aired live on The thao TV and The thao Tin tuc HD, as well as apps such as VTVcab ON and Youtube VTF Media.
Source: VNS