Nguyen Thi That came second in the 16th Grand Prix of Chambéry cycling tournament on March 11 in the district of Chambéry-le-Vieux in Savoie, France.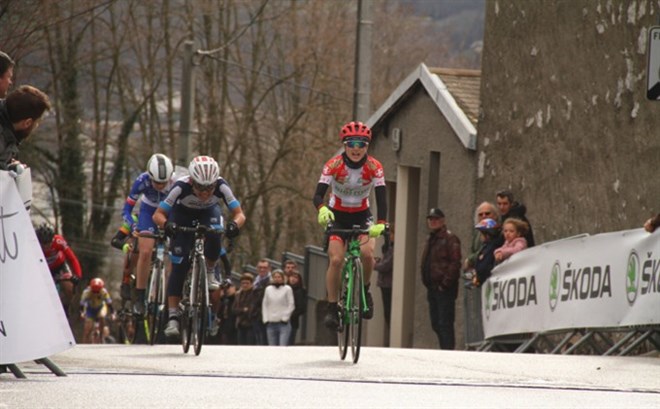 Nguyen Th​i Th​at (left) on the way to the finish of the Grand Prix of Chambéry. (Photo directvelo.com)
That, competing under the jersey of the World Cycling Centre in Switzerland where she is taking part in a short training course, finished just a hair's breadth away after Manon Souyris of BioFrais-VC Saint-Julien-en-Genevois who took 2hr 31.36min on a 96km route.
Evita Muzic of FDJ-New Aquitaine-Futuroscope was third.
The tournament is held annually for French and European clubs.
That said it was a tough route with seven hills on the way but the Vietnamese was always in the top group.
Per the plan, That will take part in some other tournaments during her three months in Europe. She is Vietnam's medal hope at the Asian Games in Indonesia in August.-VNA