The northern province of Bac Ninh hosted a run on March 11 in response to the Asian Games 18 (ASIAD 18), attracting more than 3,000 participants.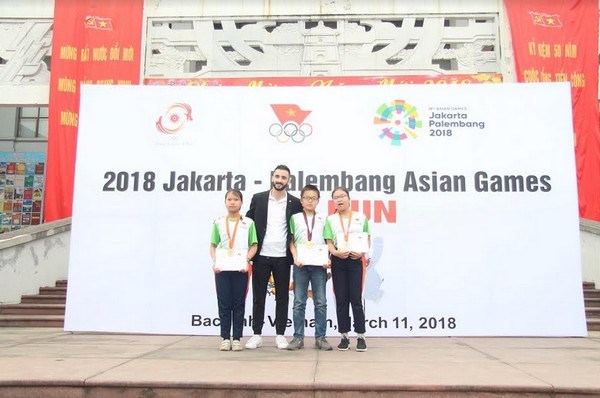 Bac Ninh hosts Fun Run (Photo: baonhanh247)
The Olympic Council of Asia is organising a series of Fun Runs around the continent to promote the 18th Asian Games in 2018.  
The Fun Run in Bac Ninh recorded the largest number of participants among similar events in other countries. 
Numerous activities were also held to raise local awareness about ASIAD and stimulate the sport spirit among residents. 
Also on the day, the Vietnam Olympic Committee organized a press conference to announce activities related to the Fun Run. 
Representatives from the Olympic Council of Asia appreciated the event in Vietnam and said they expected Vietnam would gain good achievements at the 18th ASIAD in Indonesia, considering the excited atmosphere at the Fun Run.
More than 200 Vietnamese athletes will take part in the Asian Games (ASIAD) 2018 to be held in Indonesia in August, according to the National Sports Administration (NSA).
They aim to bring home from three to five gold medals in key sports, such as athletics, swimming, weightlifting, shooting and gymnastics.
Vietnam will compete in 20 of the 40 sports in ASIAD, including football, karate, wushu and pencak silat.
NSA said it invited 15 foreign experts to the country to guide and train Vietnamese players who have a chance of winning gold medals.
In the ASIAD Games in Incheon, the Republic of Korea, in 2014, Vietnam won one gold, 10 silver medals and 25 bronze medals to rank 21. The country's best result so far has been four golds at the Busan Games in 2002.-VNA