VietNamNet Bridge – From 2006 to 2010, Vietnam has five patents registered in the US, averaging one per year. The country did not have a single patent registered in the US last year.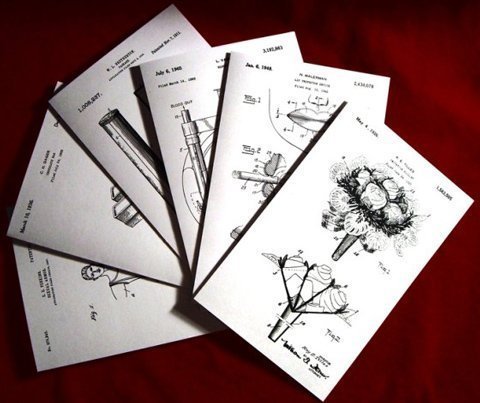 Vietnam did not have any patent registered in the US in 2011.
A very significant and objective indicator for assessing scientific-technological achievements of a country is the number of patents.

The number of patents not only reflects the actual effectiveness of theoretical research but also the potential on application research. In fact, countries that have high numbers of patents are the ones that export hi-tech products and earn high profit.

A patent is a form of intellectual property. It consists of a set of exclusive rights granted by a sovereign state to an inventor or their assignee for a limited period of time in exchange for the public disclosure of an invention.

This article only mentions US patent because of its prestige.

To guarantee the objectivity, the author does not mention the number of US patents granted to American inventors. The article only refers to the number of US patents in 2011, which comes from the US Patent and Trademark Office (USPTO). Data about population and income is from the BBC's sources.

According to 2011 statistics, Japan was the leading country with 46,139 patents granted in the US, followed by South Korea with 12,262 patents. China ranked 8th, with 3,174 patents. This country also graded 8th in 2010, with 2,657 patents.

In Southeast Asia, Singapore, with only 4.8 million people, had 647 patents in 2011. Malaysia ranked second, with 161 patents. Vietnam did not have a single US patent in the year.

The above statistic is worrying for Vietnam's science and technology.

Associate Professor Pham Duc Chinh, from the Institute of Science and Technology of Vietnam, said: "Compared to Southeast Asian countries, Vietnam's basic research (based on the Information Sciences Institute's data) is inferior to Singapore, Malaysia and Thailand. The result is poorer in terms of technology and application."

"If our real potential is not so bad, our integration ability is even weaker since integrating into the world is the vital factor for Vietnam's development," Chinh said.

There is a fact that copyright in Vietnam does not receive proper care. Prof. Nguyen Dang Hung, a former lecturer of the Liege University, Belgium, said: "I'm not surprised about the statistics of Vietnam's patents. Patents are the meter of a country's technology level. Vietnam is weak at internationally making public of scientific research. But lagging behind others in technology and having no patent is awful."

Why?

It's time for Vietnam to realize the weakness of its sciences and technology, especially applied science.

In comparison with countries in Southeast Asia, Vietnam has a high number of doctors but its scientific achievement, particularly the number of US patents, is too bad. This is an unacceptable fact. It's time for the state and scientists to have a common awareness of the situation, the reasons and the solutions to deal with it.

Prof. Nguyen Van Tuan, from the Garvan Medical Institute and the New South Wales University, pointed out some reasons: "I'm not surprised with Vietnam's number of US patents. In a previous article, I cited data from a report of the UNESCO which showed that in 2000-2007, Vietnamese scientists registered merely 19 patents, averaging two annually. There was no patent in some years (for example 2002). It is normal that Vietnam did not have any US patent in 2011."

"However, it is abnormal for Vietnam when it has more than 9,000 professors and associate professors, hundreds of thousands of doctors and master degree holders, but it has a very small number of US patents," he added.

"It is more abnormal when Vietnam is compared with Thailand. This country has less professors and doctors than Vietnam but it had up to 310 US patents during the period of 2000-2007. Among Southeast Asian countries, except for Laos, Cambodia and Myanmar, Vietnam has the lowest number of US patents," he said.

Prof. Tuan said that the low number of US patents does not mean that Vietnamese's creativeness is poor.

"I think that Vietnamese creativeness is not inferior to any one. It is proved through the success of Vietnam-origin experts in other countries. That number reflects Vietnam's low scientific-technological integration ability and its poor management in science and technology," he analyzed.

According to Prof. Tuan, Vietnamese scientific managers are not interested in patent registrations because they are busy with administrative procedures. Some of them do not know about patent registration formalities.

Vietnam does not have a mechanism to support invention registration, he added. Vietnam lacks experienced lawyers in patent registration and intellectual property. Scientists are financially incapable of registering patents on their own. If they are, they still need lawyers. Universities are not interested in scientific research so they pay no attention to patent registration, he explained further.

"In addition, many scientific research works of Vietnam (in medical sector only) usually focus on topics that are difficult for getting patents. Medical research works are divided into three categories: me too, incremental knowledge and breakthrough. Me too, research is copying research of others in Vietnam's environment. This type of research does not create any new method or discovery. It only serves learning.

"Incremental knowledge research is research that modestly contributes to scientific knowledge (developing new methods, new discovery or new approaches…). Breakthrough research is the research that creates a new school, a new field. Most of research works in Vietnam are "me-too" type so it is difficult to develop new things, which can be registered for patent.

The above reasons explain for Vietnam's modest presence in the world map of new knowledge and patents.


Table 1: The top ten countries for US patents (not including the US)
| | | | |
| --- | --- | --- | --- |
| No. |  Country & territory | Population (million) | Number of patents in 2011 |
|  1 | Japan | 126.9 |  46139 |
|  2 | South Korea |  48.9 |  12262 |
|  3 |  Germany | 82.1  |  11920 |
|  4 |  Taiwan | 23   | 8781 |
|  5 |  Canada |  34.3 |  5012 |
|  6 | France |  62.6 |  4531 |
|  7 | The UK | 62.4  | 4307 |
|  8 | China (excluding Hong Kong and Macau) | 1,350 |  3174 |
|  9 | Israel   | 7.3  |  1981 |
|  10 | Australia | 21.5 | 1919 |
Table 2: Southeast Asian countries
| | | | |
| --- | --- | --- | --- |
| No. | Country | Population (million) | Number of patents in 2011  |
|  1 | Singapore | 4.8   |  647 |
|  2 | Malaysia   |   27.9 |  161 |
|  3 | Thailand | 68.1   |  53 |
|  4 | Philippines | 93.6  | 27 |
|  5 | Indonesia   | 232 |   7 |
|  6 | Brunei  | 0.407 |  1 |
|  7 | Vietnam | 89  |  0 |
Dr. Le Van Ut/Dr. Thai Van Toan