VietNamNet Bridge - The fourth session of the APEC Business Advisory Council (ABAC) closed after three working days. ABAC agreed to send 20 recommendations to APEC economic leaders.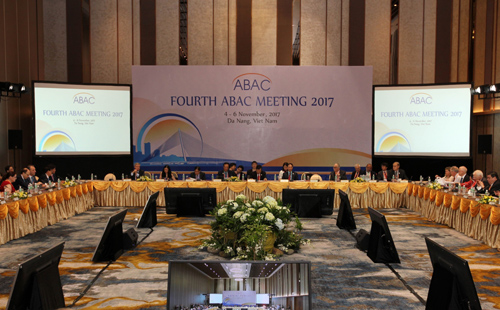 Mr. Hoang Van Dung, Vice President of the Vietnam Chamber of Commerce and Industry (VCCI), Chairman of ABAC 2017, said that ABAC had completed and submitted 20 recommendations to leaders of 21 APEC member economies. 
The recommendations focus on three key issues: promoting regional economic integration; speeding up innovation as well as global sustainable development, with attention directed to micro, small, medium-sized enterprises; making efforts to realize the Bogor Goals 2020.

According toVCCI, of ABAC's 20 recommendations sent to APEC leaders this year, there are six recommendations related to integration: firstly, support for multilateral trading system; secondly, promoting the Free Trade Area of Asia-Pacific (FTAAP); thirdly, pursuing the new agenda on the service sector; fourthly, eliminating non-tariff barriers; fifthly, facilitating trade and investment; sixthly, building an APEC vision for the period after 2020.

There are four recommendations related to regional links in terms of institutions, infrastructure and people: Firstly, support for the APEC connectivity program; secondly, fostering digital and Internet connections; thirdly, facilitating the movement of skilled labor and building quality workforce; fourthly, strengthening the participation of micro, small and medium-sized enterprises (MSME) in the global market through digital economy and e-commerce.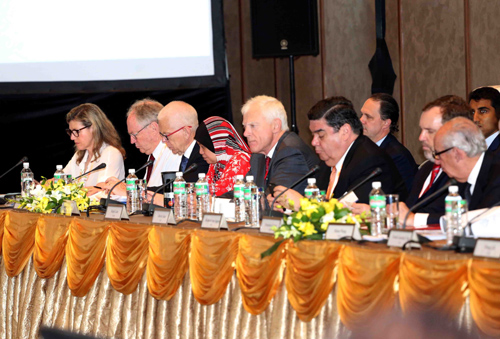 There are 10 recommendations on sustainable, creative, inclusive development and support of micro, small and medium-sized enterprises and women's participation in economic activities: Firstly, promoting the model of innovative enterprises; secondly, facilitating small businesses to have access to finance; thirdly, facilitating women's participation in economic activities; fourthly, promoting economic, financial and social coverage; fifthly, ensuring food security; sixthly, enhancing energy security; seventhly, promoting green growth; eighthly, promoting the coverage of mining development; ninthly, building a workforce of good health; tenthly, strengthening public-private partnerships in the development of financial markets.

Mr. Anthony Nightingale, Chairman of ABAC Hong Kong (China), said that in the 20 recommendations to leaders of 21 APEC member economies, Vietnam proposed three issues: enforcing regional integration, removing barriers to create favorable conditions for businesses in trade development; supporting small and medium enterprises to improve their competitiveness, access to finance, science and technology, and digital advances; and APECvision for 2020 and the years ahead.

Nguyen Thanh