VietNamNet Bridge - In the framework of the 2017 APEC Economic Leaders' Week, the Asia-Pacific University Presidents' Forum was held this morning in Da Nang.
The forum was organized by the Ministry of Education and Training in coordination with the Association of Asia Pacific Rim Universities (APRU) and sub-committees of the National Committee for AEC 2017.
Deputy Minister Nguyen Van Phuc affirmed that this is an opportunity for all universities to discuss future cooperation possibilities, establish cooperation with enterprises, create mechanisms for promoting students, lecturers and researcher exchanges as well as the role of universities in the training of human resources in the digital age.
The major topics discussed at the forum were: sustainability, Big Data and Asia-Pacific challenges; Employment opportunities in the digital age; and artificial intelligence.
Director of the Hanoi National University Nguyen Kim Son stressed that Vietnam is conducting a comprehensive renovation of the economy, creating a path for national development and education reform in general and higher education in particular.
"This forum is a good opportunity for Vietnamese universities to learn and innovate. Together we create global citizens and citizens of the new industrial age ... the Hanoi National University wishes to cooperate deeply, comprehensively and sustainably with other universities in the Asia-Pacific region," Son said.
"I believe that the synergy of knowledge and creativity of universities will create new impetus for APEC cooperation and become an important pillar in addition to economic, political and commercial cooperation," he said.
Held for the first time in Vietnam, the Forum is where policy makers, managers in the field of education and training consult experts, researchers and business leaders to make timely policies and guidelines in training human resources to meet the new requirements of the 4.0 industrial revolution, the development process of Vietnam and catch up with global trends.
Attending the event were more than 60 presidents of leading universities of APEC economies, including five leading universities in Vietnam: Hanoi National University, HCM City National University, Da Nang University, Hanoi University of Technology and National Economics University; policymakers, and leaders of enterprises attending the APEC Business Summit.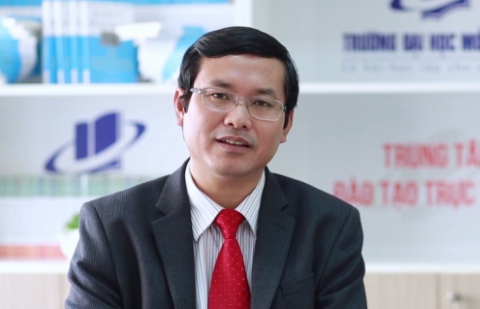 Deputy Minister of Education and Training Nguyen Van Phuc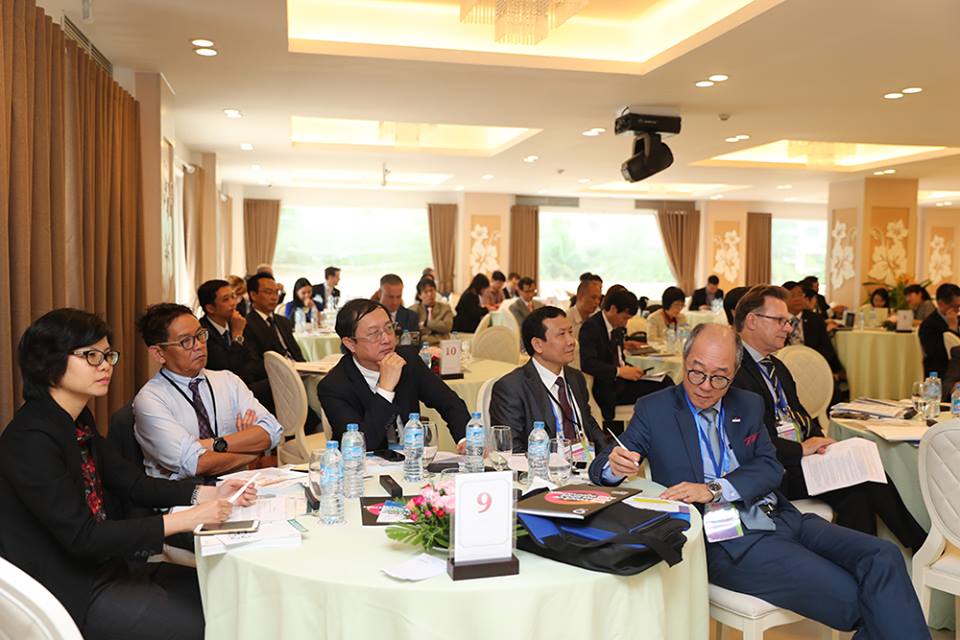 The forum of presidents of Asian-Pacific Universities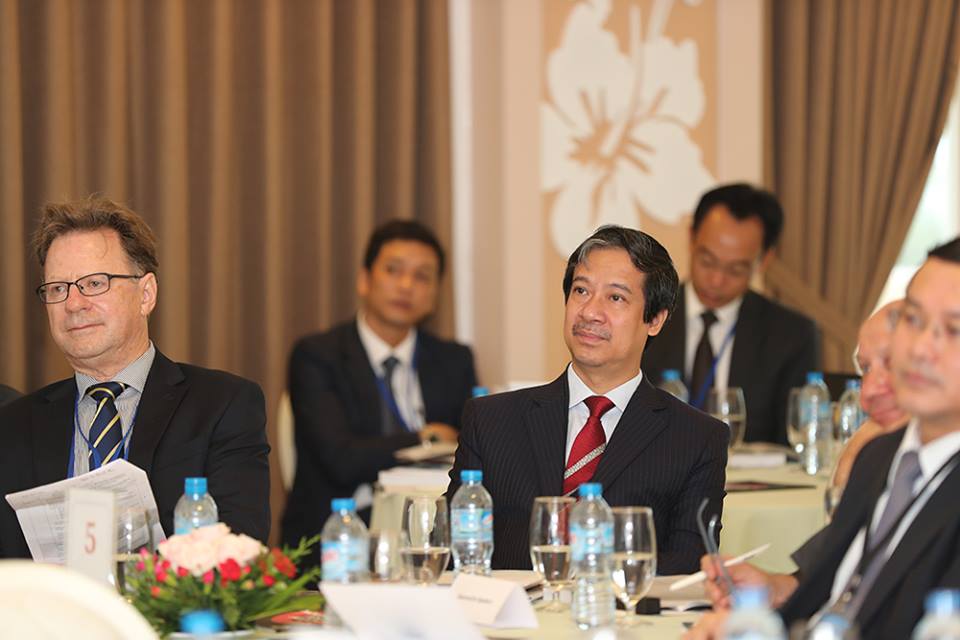 Director of Hanoi National University Nguyen Kim Son (center)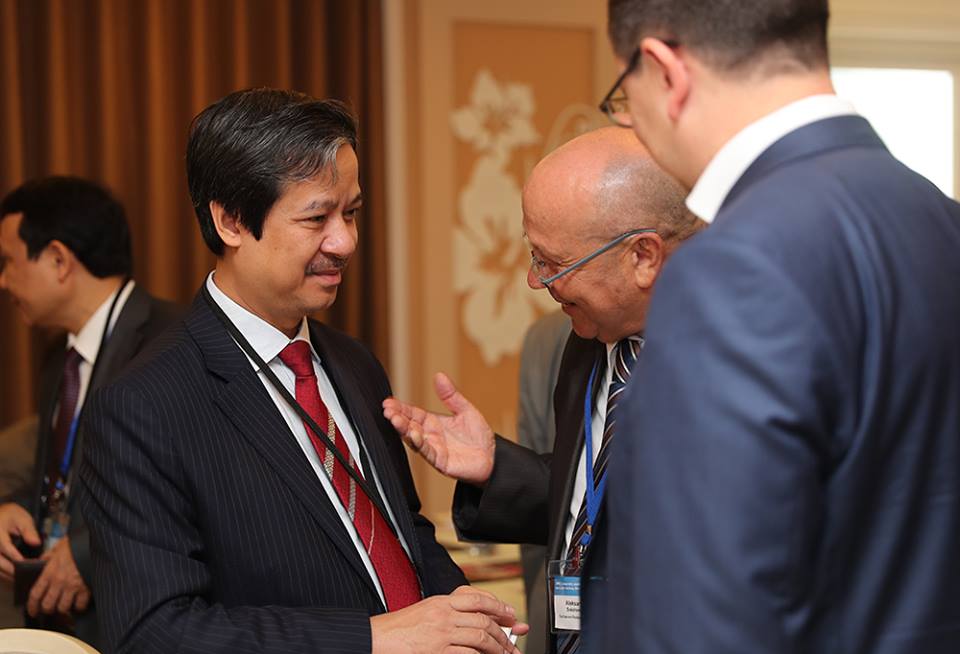 Leaders exchange experiences
Thai An – N. Hien