VietNamNet Bridge - In a vision of the coming decade, Vietnam will move towards a dynamic economy based on creativity, said Prime Minister Nguyen Xuan Phuc at the Vietnam Business Summit this morning in Da Nang.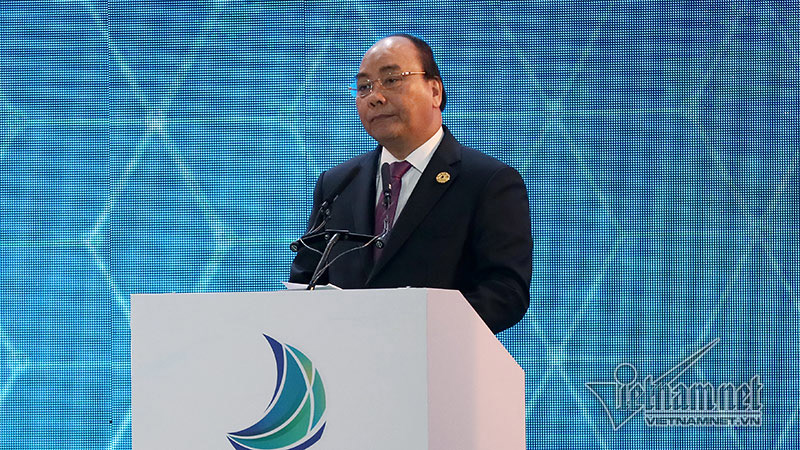 Prime Minister Nguyen Xuan Phuc cited a survey by AmCham Singapore in September 2017, which showed that 56% of surveyed businesses considered Vietnam the best trading partner.

It is expected that Vietnam's GDP will increase 6.7% in 2017 and 6.5-7% in the period of 2016-2020, with per capita income to increase to about $2,300.

"According to the World Bank's 2035 report, about 10% of Vietnam's population belong to the middle-class, and the percentage is expected to rise to 50% by 2035. This will increase the demand of the economy, and more and better jobs will be created not only in the country but Vietnam will also step by step join the supply chain, production networks in the APEC region and in the world.

"The rapid increase in income will lead to a growing number of Vietnamese people joining the middle-class, thereby altering the consumption structure of the economy, opening up opportunities for investors who can seize opportunities created by that change," the Prime Minister stressed.

Vietnam has signed and joined 12 Free Trade Agreements (FTAs) and is negotiating four new FTAs, including 18 partners which are APEC economies.

After 10 years of joining the WTO, Vietnam's import-export turnover in 2017 has increased four times, reaching over $400 billion, equivalent to 170% of GDP. More than 24,200 FDI projects from 120 countries and territories are operating with total registered capital of $310 billion USD, equivalent to 155% of GDP. 

In particular, FDI capital from APEC economies reached nearly $250 billion, accounting for approximately 80% of total foreign investment in Vietnam in three decades.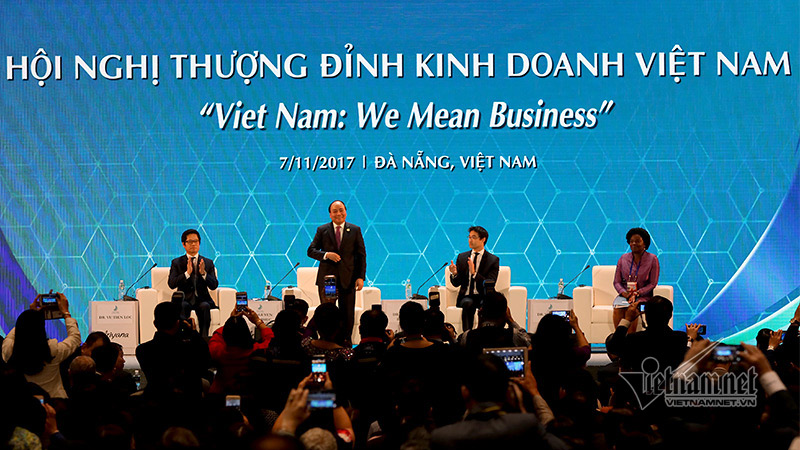 According to prestigious international organizations and many businesses, investors, competitiveness and business environment of Vietnam has improved. According to the World Economic Forum (WEF), Vietnam's Global Competitiveness Index (GCI) 2017-2018 [1] has risen 20 spots over the past five years, ranking 55th out of 137 countries, of which its market size ranked 31/137 countries. The World Intellectual Property Organization (WIPO), in May 2017, announced the Global Innovation Index (GIF) report for 2017, with Vietnam rising to 47/127 countries and economies (up by 12 spots).

Vietnam has a population of approximately 95 million, a young population with nearly 60% under 35 years of age, and a rapidly growing population, especially the emerging middle class. On average, in the 2007-2016 period, the final expenditure of the household sector accounted for 67.3% of GDP and reached an increase of 16% per year.

Increased incomes has made Vietnam more attractive to consumer goods manufacturers, especially foreign brands.

Vietnam has about 52 million internet users, accounting for 54% of the population, ranking fifth in Asia-Pacific for the proportion of Internet-connected population after China, India, Japan and Indonesia. Vietnam also has a high rate of mobile connections with about 55% of Vietnamese using smartphones.

By 2020, Vietnam will be in the top group in the number of mobile users in the region. This is both an important platform and a great opportunity to help potential investors easily connect their products and services to the large number of potential customers in Vietnam.

Prime Minister Nguyen Xuan Phuc affirmed: "We are determined to build a creative, constructive and active Government to serve people and businesses; promote international integration; continue to achieve the objective of maintaining stable macro stability and institutional reform, renovating legal policies for sustainable development, attaching importance to creating jobs and improving income for people."
The PM highlighted a number of major orientations: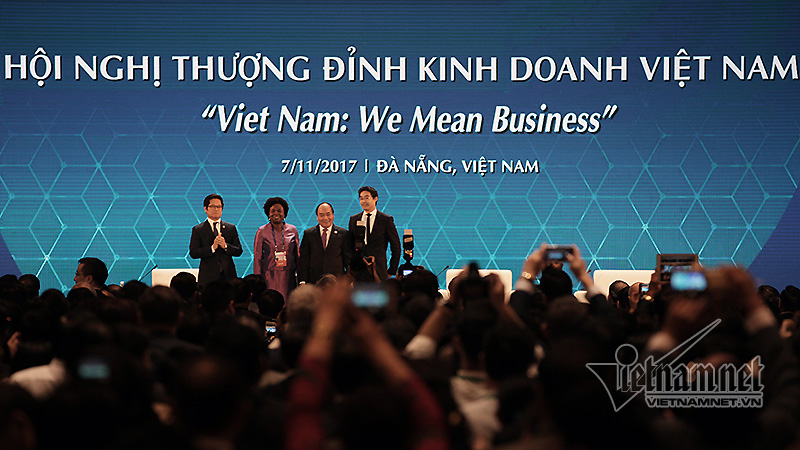 First, focus on improving institutional quality, legal policies, promoting the rule of law, encouraging private sector development, improving governance capacity, stabilizing the macro economy in the direction of sustainable development, ensuring social advancement and bringing the low-income population to converge with medium and high income groups. The aspiration to get rich is the key to maintaining the movement of a positive spin-off between the rise of the middle class and economic growth.

Vietnam attaches great importance to the development of the health and education system, and is making efforts to reduce disparities in population incomeand improve social welfare network.

Second, develop a start-up, creative economy through commitment to supporting and creating favorable conditions to cultivate and realize entrepreneurial ideas.

Vietnam is committed to protecting innovative ideas and innovations in start-ups and enforcement of intellectual property rights within the framework of intellectual property law as well as within the framework of FTAs in which Vietnam participates.

Vietnam invites the participation of many investors and looks forward to have more start-up funds and venture capital funds operating in Vietnam.

Third, implementation of tax reform in the direction of increasing competition for the economy, towards transparent, fair and efficient standards in line with OECD high standards. Currently, Vietnam's corporate income tax rate is only 20% and is expected to fall to 15-17% according to the upcoming tax reform roadmap to support the business community.

"Over the next decade, Vietnam will move towards a dynamic economy based on creativity," the PM said.

Thai An