VietNamNet Bridge - The International Media Center (IMC) for APEC 2017 in the central city of Da Nang officially opened today, welcoming hundreds of domestic and foreign correspondents.
Nearly 3,000 Vietnamese and foreign journalists have registered to cover the APEC Summit 2017. 
IMC is a modern 3-storey building complex, which houses a wide range of specialized works to meet the professional needs of the press as well as technical operations such as satellite broadcasting and live coverage.
During the 2017 APEC Economic Leaders' Week, many events will be held in different locations. Reporters can follow the events live through the system directly connected to the press center.
The IMC is open from 7 am to 10 pm daily, organizing and directing press activities for all domestic and foreign correspondents. During the two main days of the 2017 APEC Economic Leaders' Week, it will be open 24 hours a day.
The center is equipped with high speed internet system, a large conference room, a small conference room, interview rooms, the private working area for the press agencies, catering, medical zones, post office…
Some pictures of the IMC: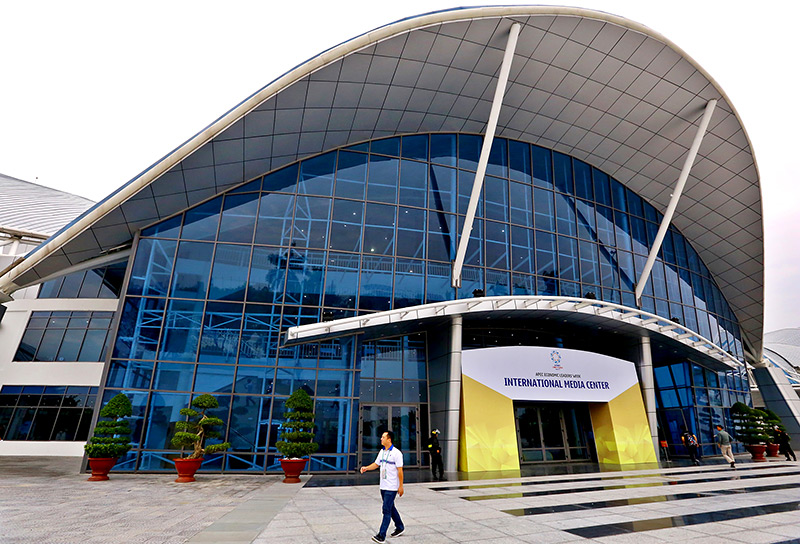 The International Media Center for APEC 2017
Security check at IMC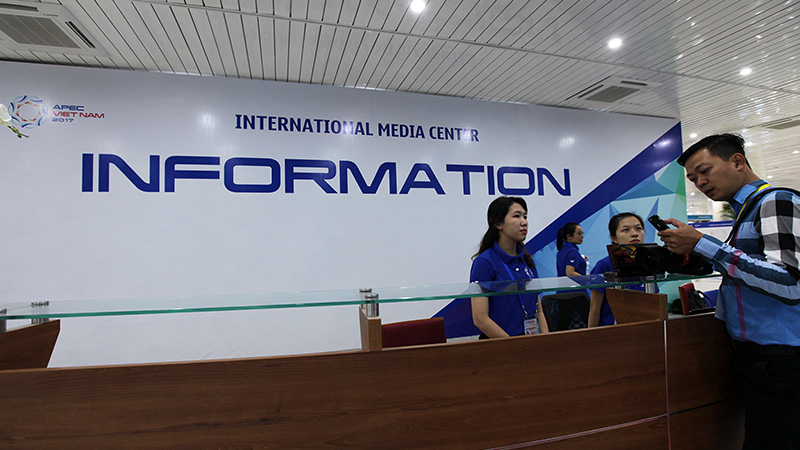 Reporters receive instructionsfrom volunteers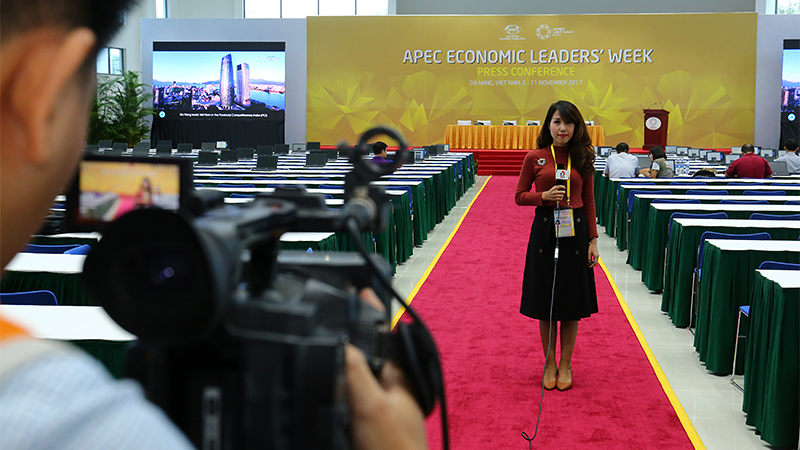 The major conference room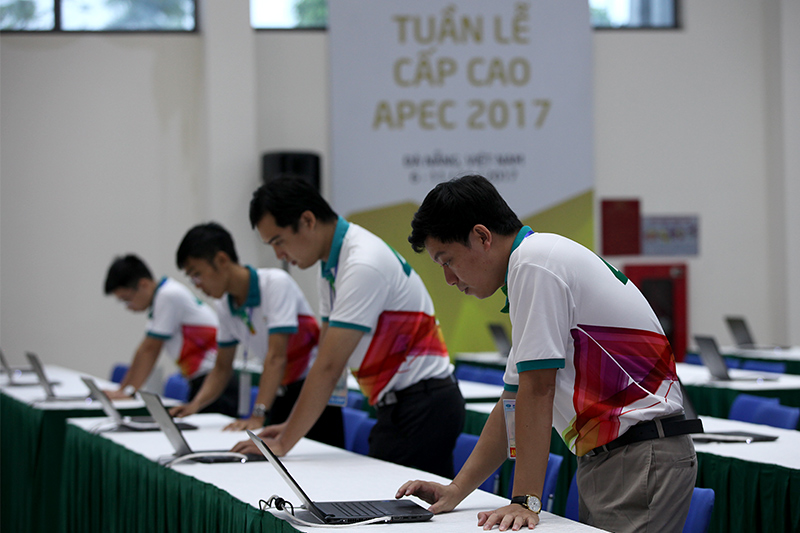 Technical staff at the center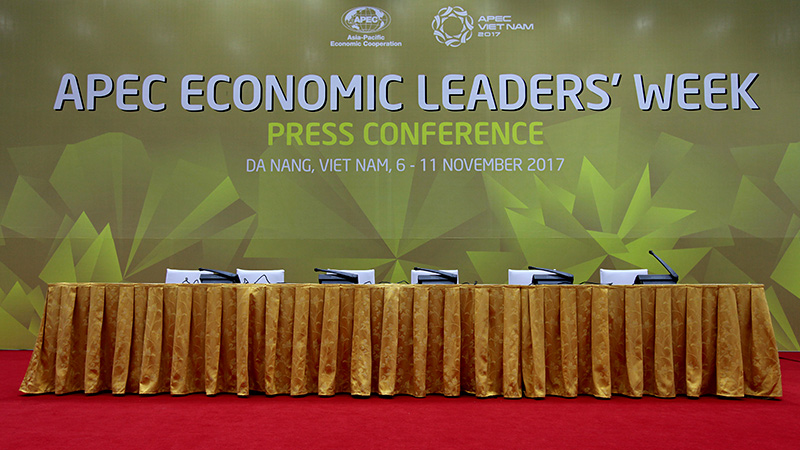 The press conference room for major events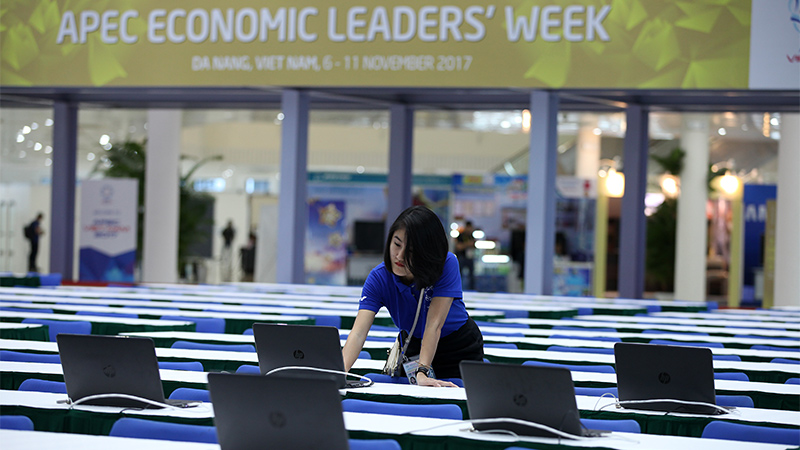 A technical volunteer
Technicians check language-support devices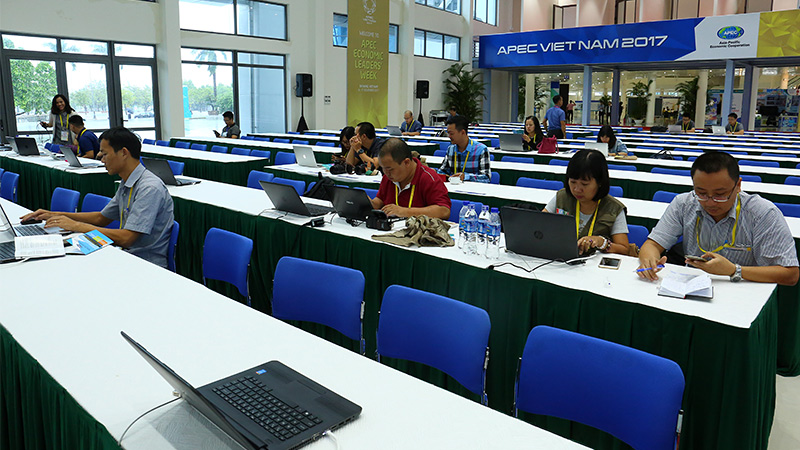 Vietnamese and international journalists working at IMC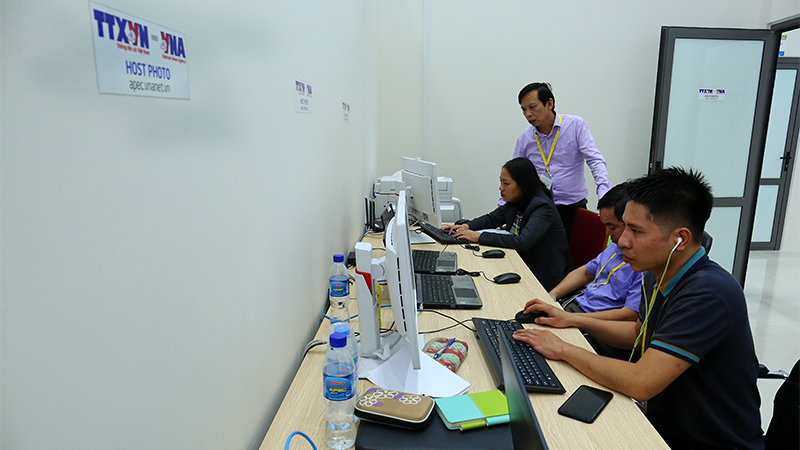 Room reserved for domestic media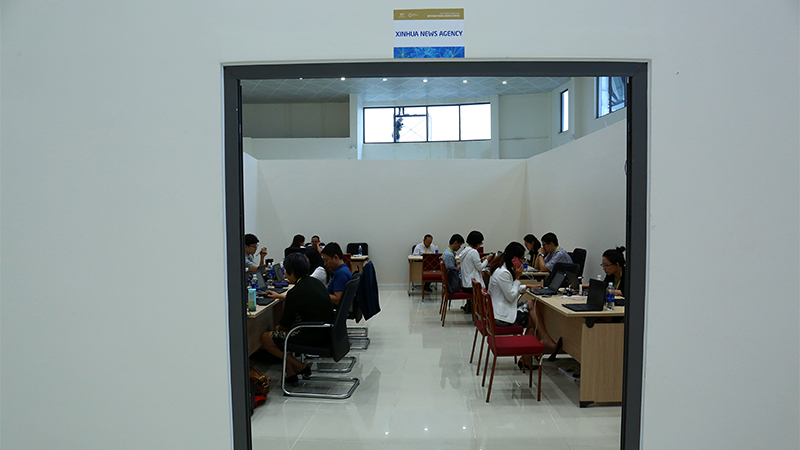 Room for international reporters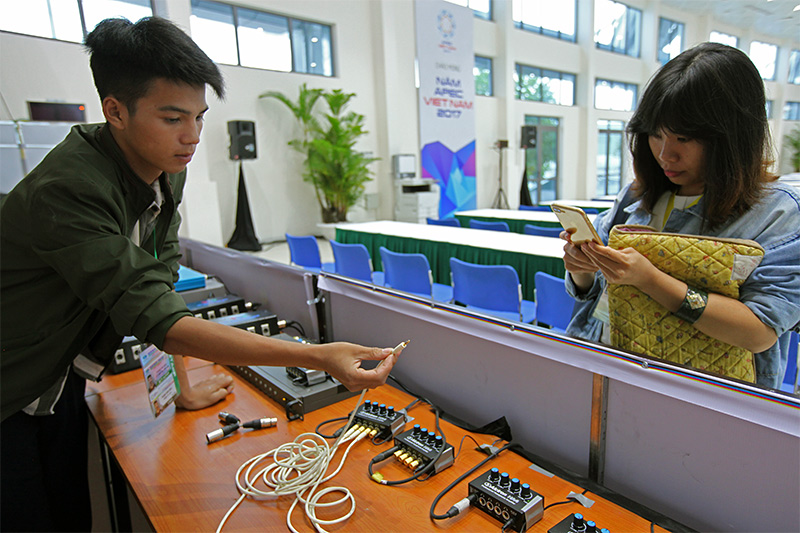 Technicians guide reporters on how to use specialized equipment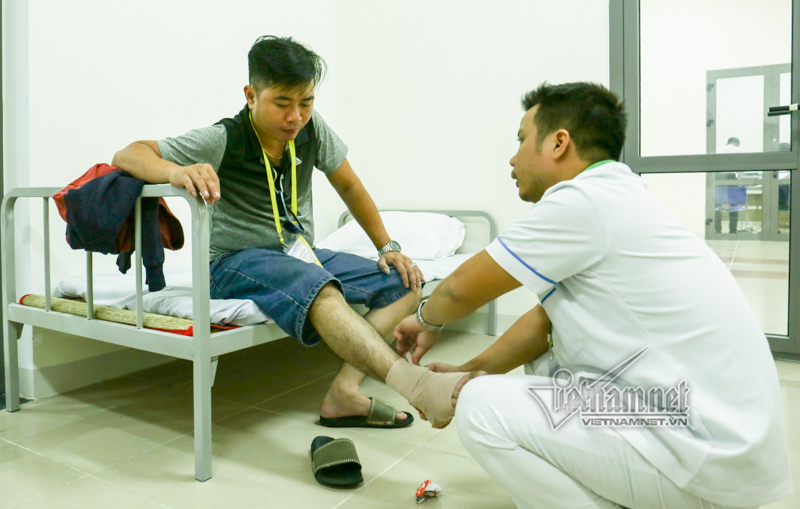 Reporter Dang The Trung of the Vietnam Film Institute had an accident on the way to Da Nang and is taken care by the medical team at IMC 
The zones for pictures and information about Da Nang, Quang Nam.
VNN