VietNamNet Bridge - "After a series of incidents, the environment has reached the threshold and this cannot be sustained anymore," Minister of Natural Resources and Environment Tran Hong Ha told the National Assembly.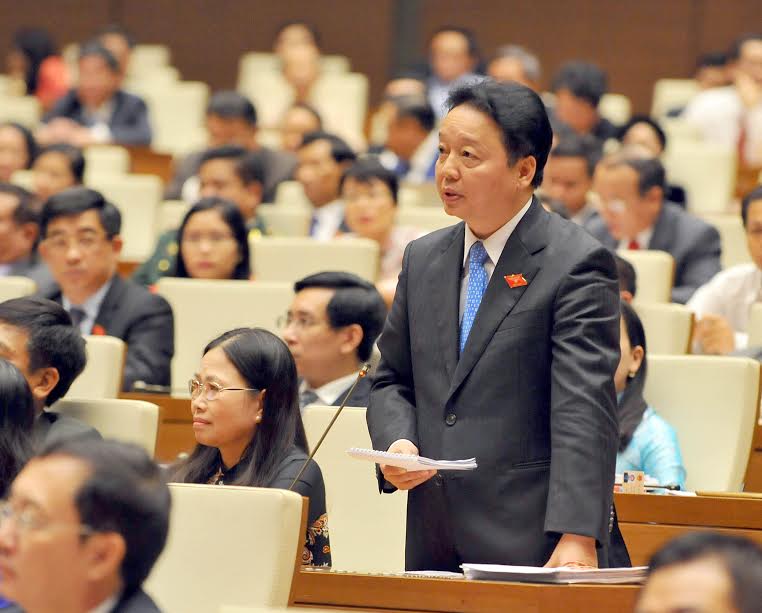 Speaking to the National Assembly this afternoon, Minister Tran Hong Ha said that in order to solve the environmental problem, it is necessary to replace the economy relying on the use of natural resources with high environmental costs with a new one.
"After a series of incidents, we have realized that the environment has reached the limit and it cannot be tolerated anymore. Therefore, renovation is defining a new position for the environment, "the Minister said.
He said that the environment has been behind development, but now must go ahead and be included in each investment project and in the planning strategy. The environment needs to be considered right from the start.
Immediately after the natural disaster caused by Formosa in the Central Region, the Government has conducted a full review of waste resources in the process of economic development in the past.
"To date, 137 facilities have been inspected, from infrastructure of industrial zones and industrial complexes to the major waste discharging industries such as mining, paper, textile and dyeing industries," he said.
Based on these figures, Mr. Ha said that in the coming time serious measures will be taken to strictly enforce the implementation of the environment law.
"We will also propose an amendment of the Law on Environment, the Law on Investment and the Enterprise Law in the assessment of environmental impacts, and the close monitoring of environmental quality," the minister said.
Thuy Hanh