VietNamNet Bridge – Among the richest entrepreneurs in the early 20th century were the owner of Co Ba (Ms. Ba) soap brand, the king of waterway transport Mr. Bach Thai Buoi, the 'ancestor' of the paint industry Ms. Nguyen Son Ha.
Entrepreneur Truong Van Ben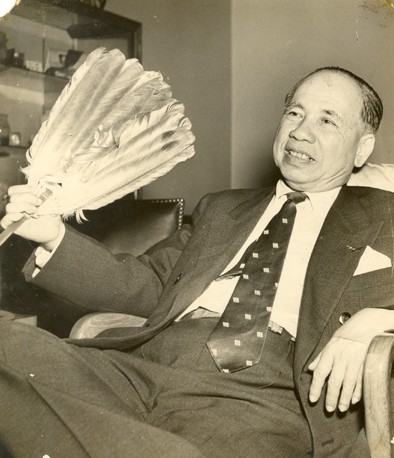 One of the most famous businesspeople in Vietnam in the 1930s was Mr. Truong Van Ben, the owner of Ms. Ba soap brand. At that time, Ms. Ba soap cakes with the picture of a beautiful Vietnamese woman with a kind face was famous across the country and this product even beat foreign brands.
To day, Ms. Ba soap brand is still widely remembered by Saigonese and is sold at the Co Op Mart supermarket chain.
Mr. Truong Van Ben (1883 - 1956) was born in Cho Lon, Saigon. At age 25, he established a coconut oil factory and then a rice mill, a small-sized rubber plantation and a company to reclaim land in Dong Thap Muoi.
In the 1940s, he established the sugar company named Rue de Cambodge (now Kim Bien Market in District 5) and began producing soap. The company was named Truong Van Ben & fils - Huilerie et Savonnerie Vietnam (Truong Van Ben and His Children - Vietnam Oil and Soap). Ms. Ba soap is made from coconut oil. The workshop was located in Cho Lon, producing about 1,500 tons of coconut oil and about 600 tons of soap a month.
Before 1975, this soap brand had no rivals in the domestic market, even beating French product brand Marseilles. Ms. Ba soap was also very popular in Laos and Cambodia and it was exported to Hong Kong, Nouvelle Calédonie and some African countries. Even in the 1990s, this soap brand still held a large market share across the country. It was only less well-known during the past two decades because of the landing of many foreign products.
Bach Thai Buoi – The king of waterway transport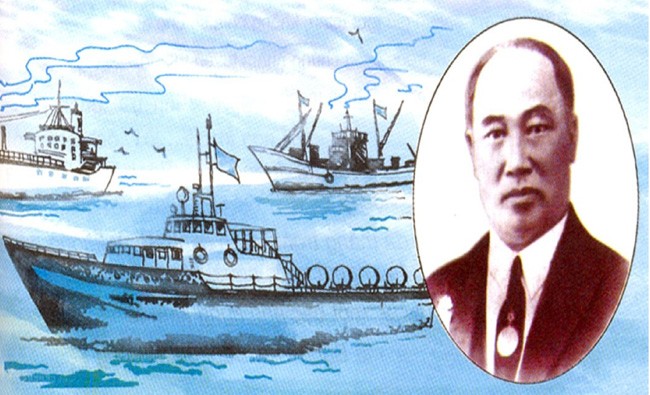 Bach Thai Buoi (1874-1932) was the most famous name in Vietnamese business circles in the first 30 years of the 20th century. History books still mention his name as the most outstanding businessman of Vietnam and one of the four richest people in Vietnam in the 20th century.
Born in 1874 in a poor family in the village of Yen Phuc, Thanh Tri District, Ha Dong Province. Later, he was adopted and changed his family name to Bach. At the age of 20, he worked as a secretary  for a French trading company in Hanoi, then moved to a civil engineering firm.
In late 19th and early 20th century, the French began building roads and infrastructure works in Vietnam. This was an opportunity for Bach Thai Buoi to become the provider of materials for the project to build the largest railway system in Indochina at that time.
Later, he acquired a pawnshop in Nam Dinh and then opened a Western restaurant in Thanh Hoa, an alcohol agent in Thai Binh, and was a contractor's foreman of market taxes from the north to the central region.
Bach Thai Buoi became a famous name in 1909 when he hired three ships of a French enterprise and opened the Nam Dinh - Hanoi – Ben Thuy waterway route.
In April 1916, Bach Thai Buoi moved his headquarters to the northern port city of Hai Phong. He formed Bach Thai Company, operating 17 waterway routes, which reached to Hong Kong, Japan, the Philippines, China and Singapore. Before he died suddenly of a heart attack at the age of 58, he was hailed as the "king of waterway transport" of Vietnam, after he designed and built the first large ship in Vietnam - Binh Chuan.
Entrepreneur Trinh Van Bo and 5,000 gold taels for the revolutionary government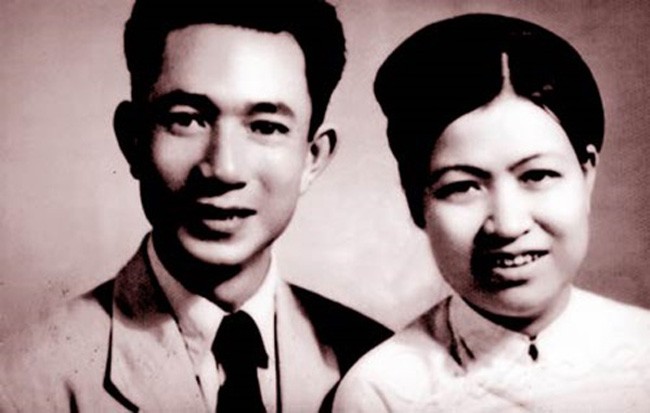 Trinh Van Bo (1914 - 1988) and his wife were the owners of the Phuc Loi fabric store at 48 Hang Ngang Street, Hanoi. Until mid-1940, he was considered one of the richest men in Hanoi. He had clients in Laos and Cambodia, and owned a textile factory, in addition to being involved in real estate affairs.
Trinh Van Bo is best known for charity activities and contributions to Vietnam's revolution. His family did business based on the philosophy "Of 10 dong in profit, three dong will be used for charity". The second floor of Phuc Loi shop was the residence of many revolutionary leaders of Vietnam after they moved from the military base in the northern mountainous region to Hanoi, including President Ho Chi Minh. It was here where President Ho drafted and completed the Declaration of Independence.
After the provisional government was established, the National Treasury had only 1.2 million Indochinese dong notes and most of them were torn. When the "Golden Week" was launched, Trinh Van Bo donated up to 5,147 taels of gold, equivalent to 2 million Indochinese dong to the government. Bo and his wife were also the core members of the "Golden Week" canvassing board, which encouraged the business world and the people to donate 20 million Indochinese dong and 370kg of gold to the provisional government.
The founder of the paint industry Nguyen Son Ha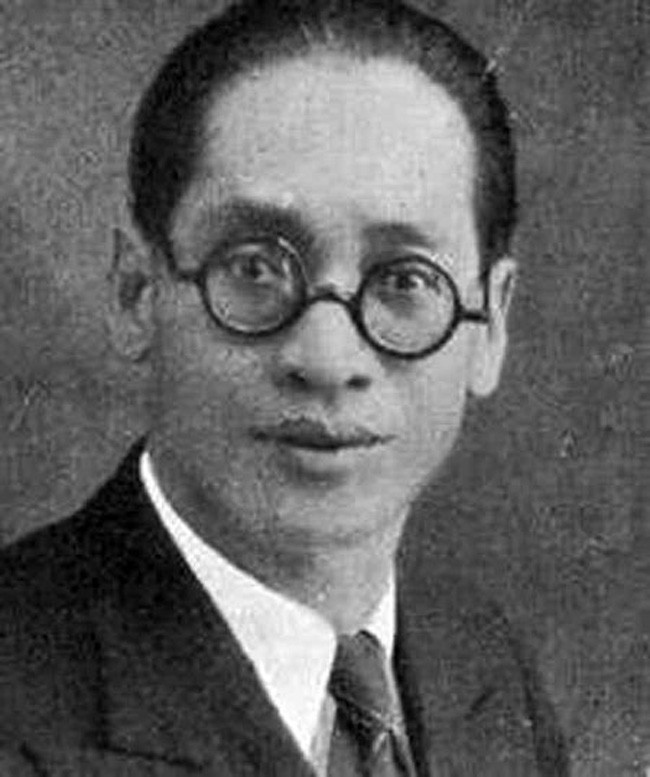 Mr. Nguyen Son Ha was born in 1894 in Quoc Oai District, Son Tay Province in a family of seven brothers and sisters. His father died when he was 14 years old. He had to quit school to work for a French trading firm. Then, due to low wages, he moved to the Sauvage Cottu paint company in Hai Phong.
The dream of building an independent paint company prompted the young worker to study French day and night to be able to read books about paint-making techniques. He sold his bike to open a shop which offered house paint services while silently trying to manufacture oil paints.
The first paint product that Mr. Nguyen Son Ha launched was the brand Resistance, meaning "durable" in French, but the French did not like it. Later, he improved the product and hired a French company to distribute it. In 1920, he opened a paint workshop in Hai Phong, on 7,000 m2, named Gecko, when he was only 26 years old.
From Hanoi, Hue, Hoi An and Saigon, Resistance paint crossed the border to Cambodia, Thailand and Laos. It sold very well so the French tried every way to hinder Ha's business.
During the "Golden Week", Ha donated 10.5 kg of gold to the government.
Nguyen Son Ha was elected a deputy of the first National Assembly of the Vietnam Democratic Republic in Hai Phong. He made many contributions to the revolutionary government through many initiatives. After the war of resistance against France, Nguyen Son Ha left Hai Phong to Hanoi and was elected to the National Assembly of the II, III, IV and V terms. He died in 1980 in Hai Phong.
Real estate tycoon Hua Bon Hoa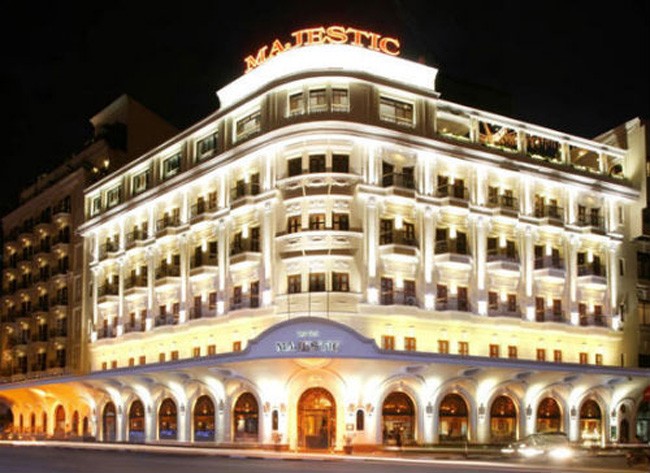 Majestic Hotel was once owned by Hua Bon Hoa.
Mr. Hua Bon Hoa (1845 - 1901), a Chinese Vietnamese, was the most famous entrepreneur of the top four Vietnamese businessmen in the 19th - 20th century.
Born to a poor family, he earned a living by scrap trading. But also from this job, he earned his first fortune buying and trading antiques. His life changed when the French government launched an auction of 20,000 old radio devices. He bought this batch and thanks to many years of experience as a scrap merchant, he successfully classified gold from worthless radio devices.
He then poured money into the real estate industry. He bought the marsh near the place where the French planned to build Ben Thanh Market. And when Ben Thanh Market was completed, he had 20,000 houses for rent.
Among the thousands of houses of Mr. Hua Bon Hoa were the great works that have survived until today, including the Vietnam Fine Arts Museum, Majestic Hotel, Tu Du Hospital, Saigon Emergency Center and the Government Guest House in HCM City.
With the Hui Bon Hoa company, he was famous for his wealth throughout Indochina.
Ly Hoang