VietNamNet Bridge – Rich men in the northern provinces of Hai Duong, Hai Phong, Ha Nam, Quang Ninh and Hanoi seem to be very fond of building "castles."
Many contractors have received "castle" construction projects. A Hanoi-based construction firm recently built a "castle" named Tong Hai Son in Phu Ly city, Ha Nam province for a local businessman.
According to the introduction of the construction firm, this is the "leading castle" in Vietnam at present. It is designed in the classic architecture in the late 18th century. The construction had the participation of the best artisans in the country. The owner is a person who is knowledgeable about art.
The "castle" was built from 2009 to 2013.
A rich man in Hai Phong is also the company's client. His "castle" is the most special in Hai Phong. The owner asked the contractor to build an unprecedented "castle," in classic French style.
A "castle" of a rich man in Cau Giay district, Hanoi, has stirred up the public for its price - VND300 billion ($15 million).
Many other castles are under construction in many regions, especially in the northern provinces of Hanoi, Hai Phong, Ha Nam, Hai Duong and Quang Ninh. The construction costs of these castles are from tens of billion to hundreds of billion dong.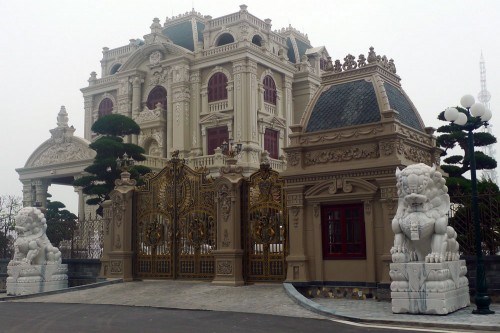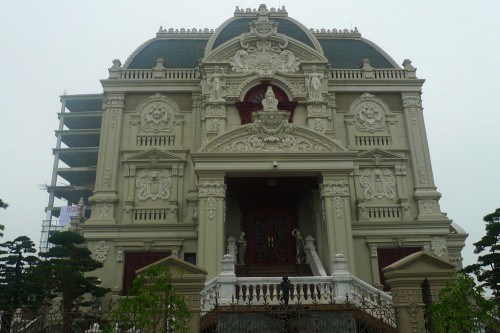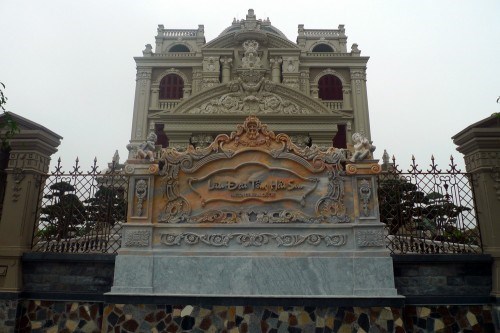 The castle called "Tong Hai Son" in Phu Ly city, Ha Nam province.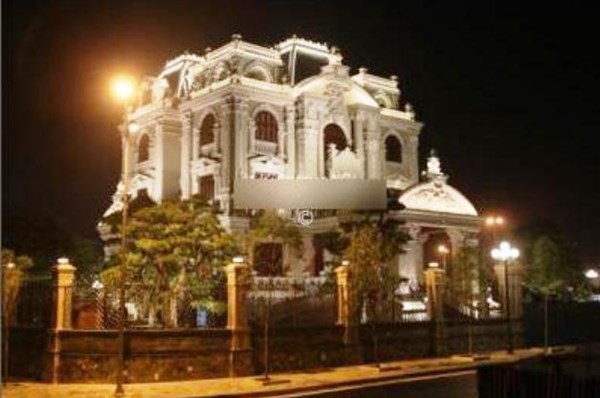 The castle of a businessman in Hai Phong.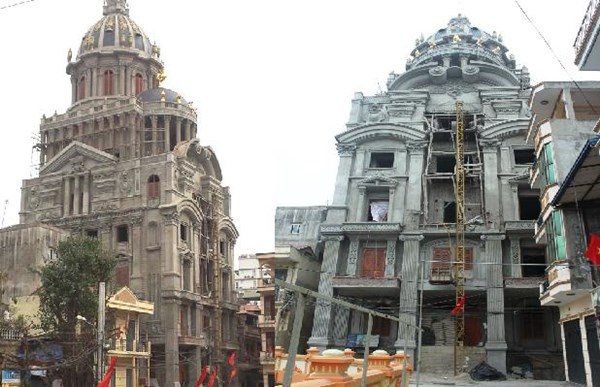 The being-built castle of a man in Cau Giay District, Hanoi.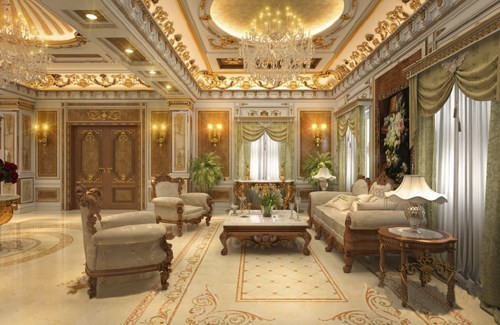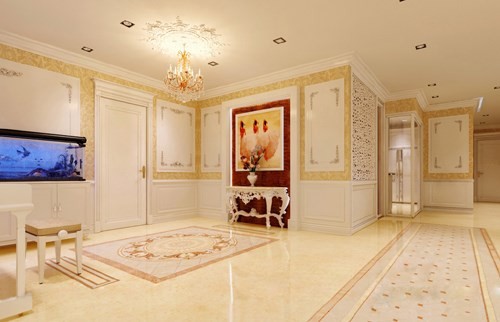 Inside the castle in Cau Giay.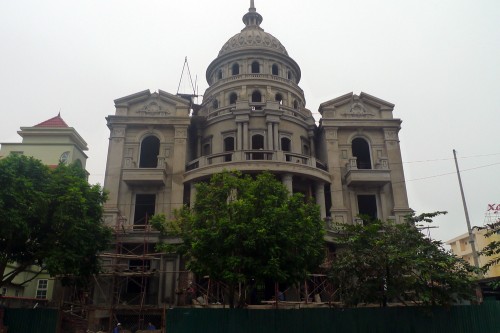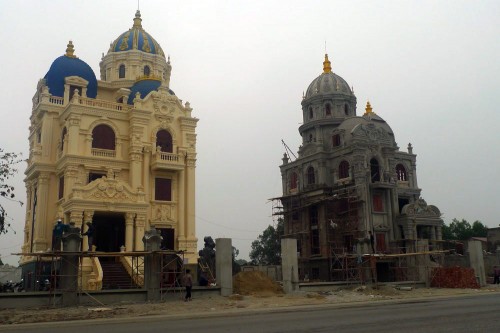 Two castles in Ninh Binh province.
Mot The Gioi