VietNamNet Bridge - Many people wanted to buy a pair of Dong Tao chicken of Mr. Nguyen Huu Minh, in District 9, HCM City for VND45 million ($2,200), but Minh will only sell the chickens at the price of VND50 million ($2,500).
The hen (white hair) and the cock (colorful hair) weigh 12kg.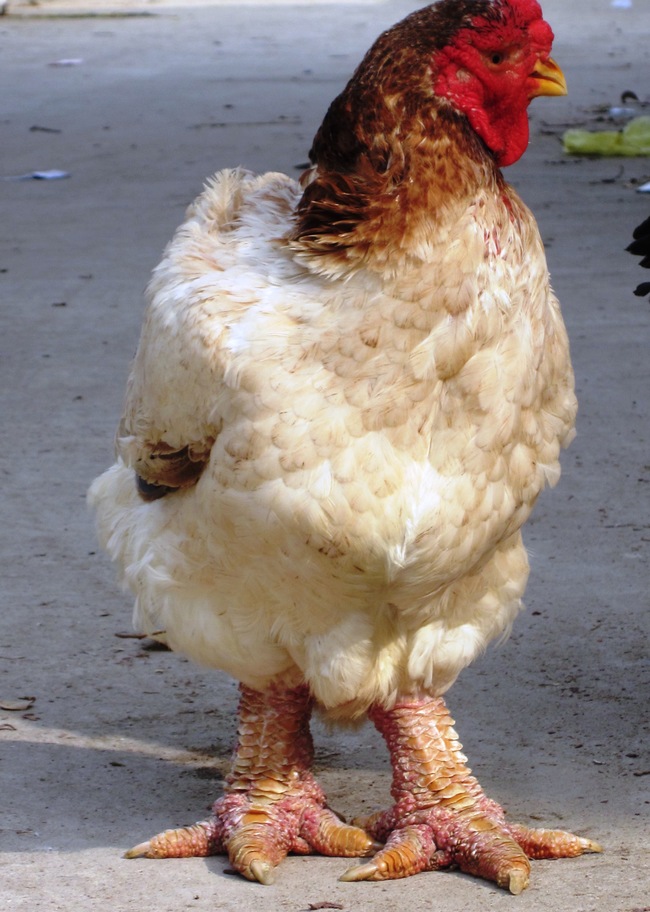 This hen is nearly two years old, weighing 5.5kg. Minh said that Dong Tao chickens are very rare in Vietnam now and very few of them could reach that weight, so the price for his chicken pair must be at least VND50 million.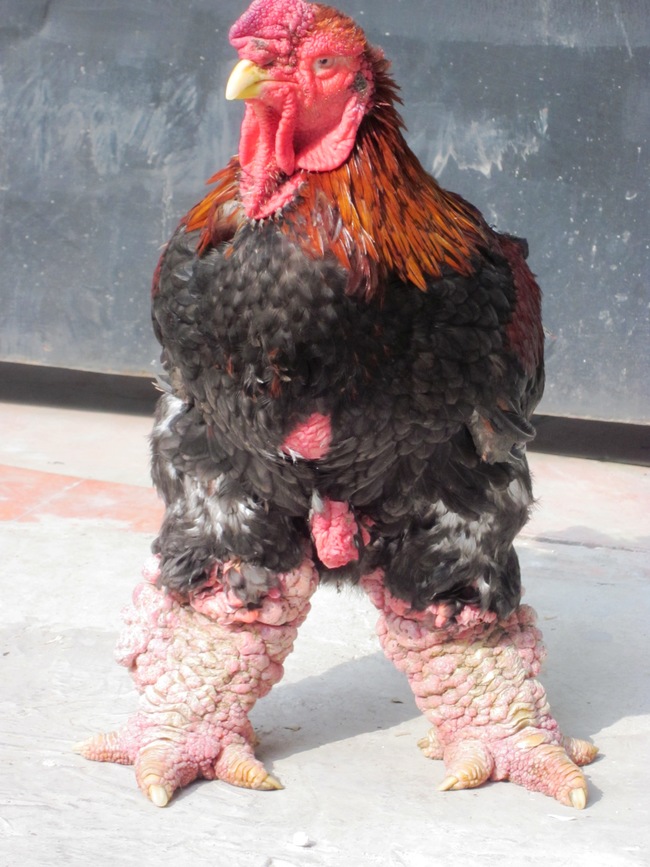 The cock is 2 years and 3 months old, weighing 6.5kg. Some people offered VND31 million ($1,500) for this chicken but Minh did not sell.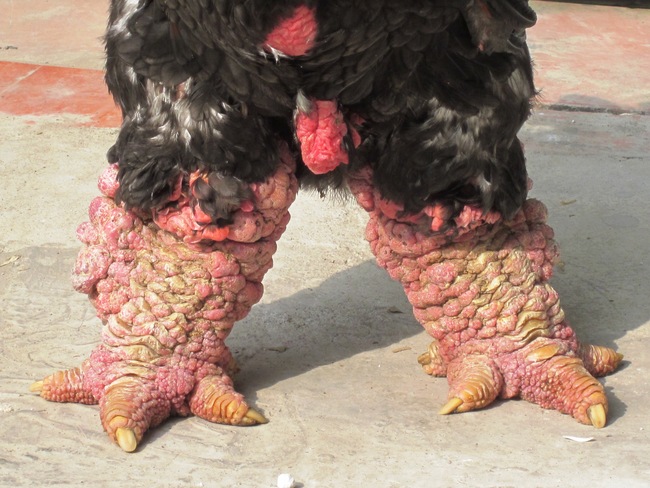 The legs of the cock, which are nearly 15cm in width and over 10cm in length.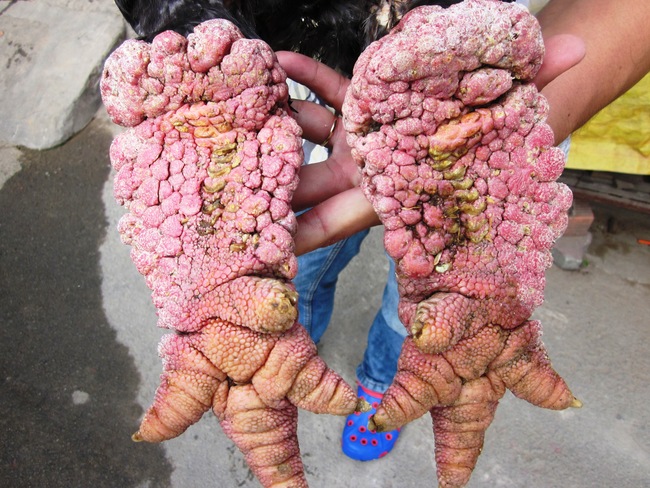 Dong Tao is a very rare species of chicken, which was only for the kings in the past.
Crickets are a favorite food of Dong Tao chickens.
Dong Tao chicken is a rare breed in Vietnam. Its best feature is the big and clunky legs. They can reach the weight of over 4.5kg for roosters and over 3.5kg for hens.
VNE