VietNamNet Bridge – These women are not only beautiful but also have courage to perform the job well which is not favorable for women.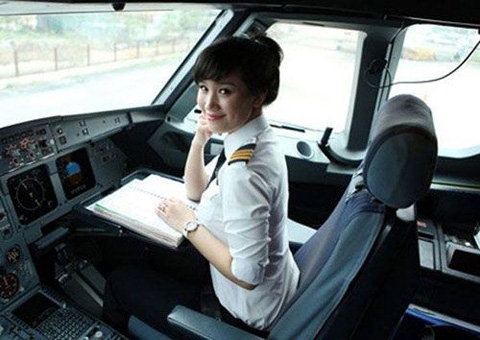 Tran Trang Nhung was born in 1987 and is the first second-in-command pilot on an Airbus 321 of Vietnam. She was trained in France and returned home in 2009.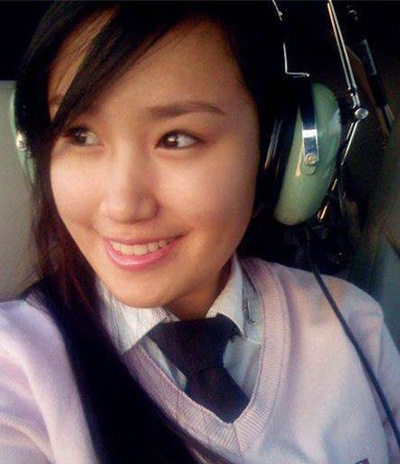 Trang Nhung looks like a student, with endearing face, bright smile and a good shape.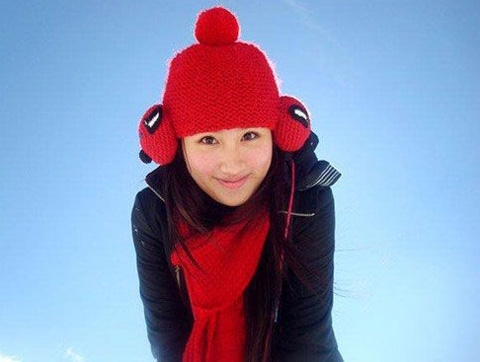 Trang Nhung said that in 2005, she accidentally read the notice on recruitment of female pilots. In order to please her mother, she registered for the entrance exam to the Hanoi Technology University and also secretly applied for the pilot recruitment. She was admitted to both the university and the pilot selection. She decided to attend the pilot training course.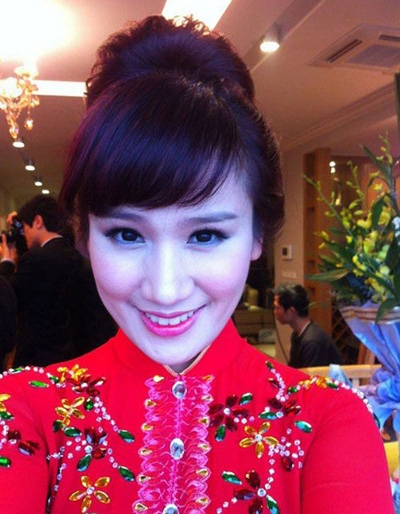 Trang Nhung in the Vietnamese ao dai.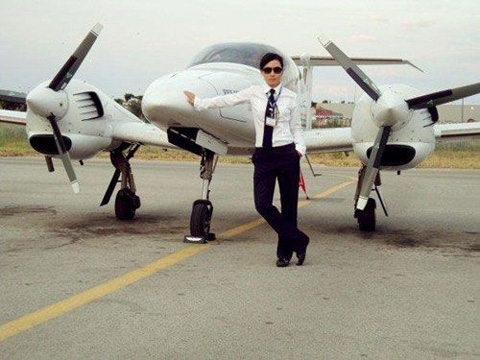 Nhung said pilots must be patient and calm to handle all matters. In aviation accidents, up to 80 percent of the cases were related to the human factor so the pilot must be absolutely careful, keen and have a critical mind.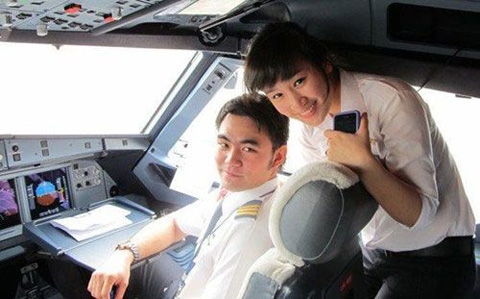 Trang Nhung married with a fellow student, who is also a pilot at the age of 24. As colleagues, they can share and help each other in life and at work. Currently they have a 17-month-old son.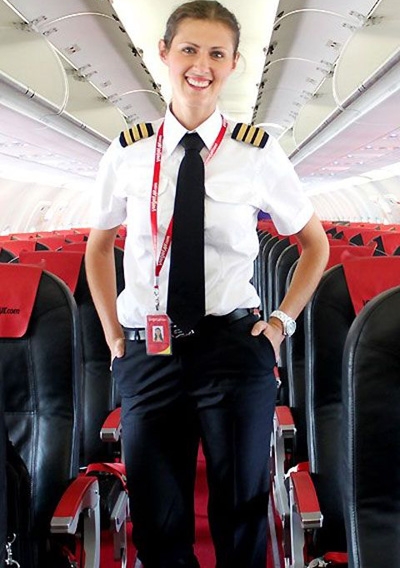 Nearly half a year ago, during the pilot recruitment of VietJetAir, a 29 -year-old girl, 1.75 m high with a professional manner who can speak three languages impressed the judge. She overcame many female candidates to become the sole female pilot of this airline. She is Anna.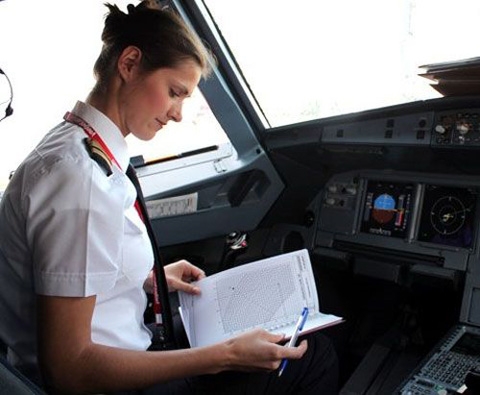 Born and raised in the capital of Warsaw (Poland), Anna said she was satisfied with the job in Vietnam.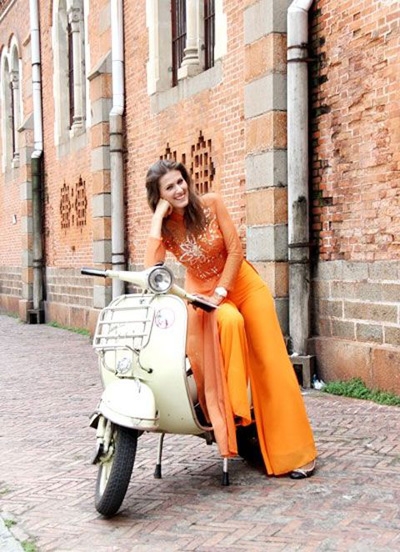 Anna said her father is an amateur pilot so she had opportunities to become familiar with the aircraft at a young age. However, after a long period of time to studying for a master's degree in recreation and tourism, as well as working as a flight attendant and a horse racing trainer, she finally decided to stick with this career.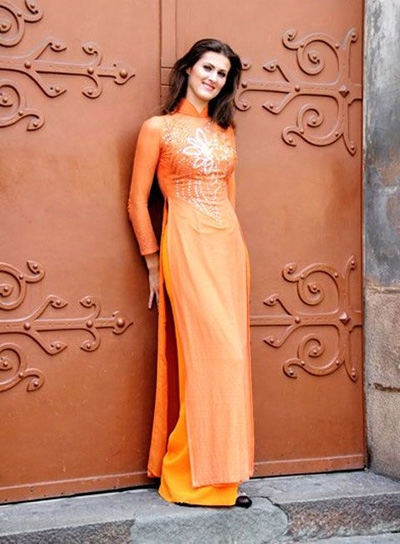 Anna said she likes Vietnamese ao dai very much but unfortunately she has little chance to wear it.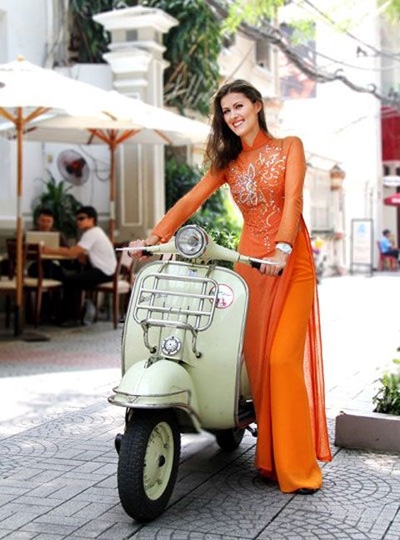 She is impressed with Vietnamese food, especially fried noodle and spinach fried with garlic. She said her ability to cook Vietnamese dishes is being improved. She can even cook pho for her family.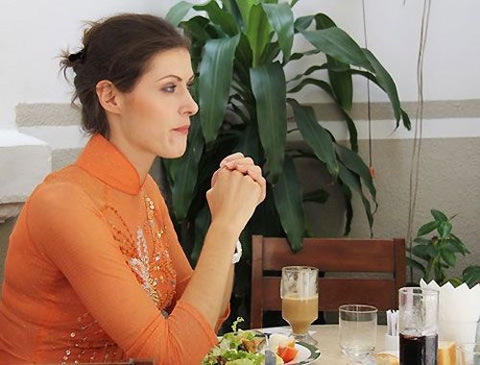 Anna said she is very happy with her current job and has a happy life with her husband in HCM City.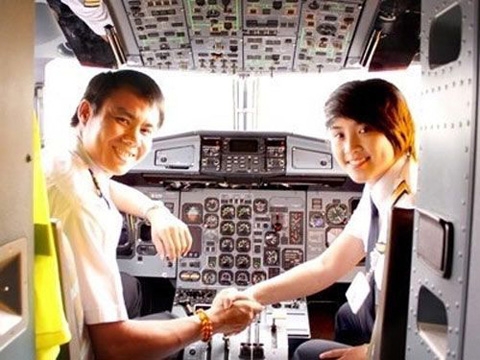 Second-in-command pilot Nguyen Kim Chau (born 1989) is the youngest girl of the 919 flight group of Vietnam Airlines. Chau has had over 1,000 hours of safe flight. Chau said she came to the pilot profession by accident. After graduation from high school, while waiting for overseas study, she accidentally read an ad on pilot recruitment of Vietnam Airlines. Kim Chau decided to register and passed strict tests to enter the pilot training course.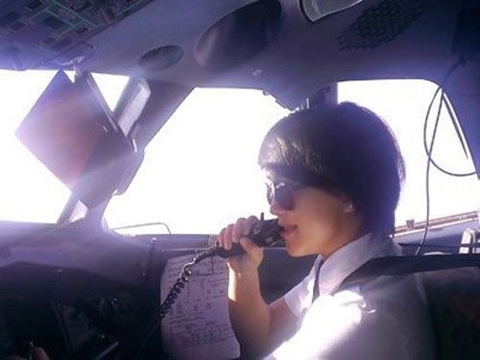 To become a pilot, Chau underwent stressful days, endured hardships in training at home and abroad.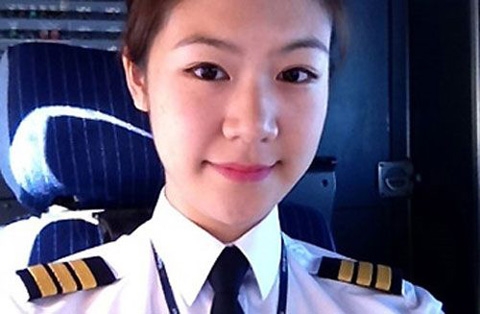 Huynh Ly Dong Phuong, 25, more than 1.7 m high, with slender figure, long hair and a big smile often makes others surprised when they know that this sweet girl is an experienced pilot. She has been working for Vietnam Airlines for two years.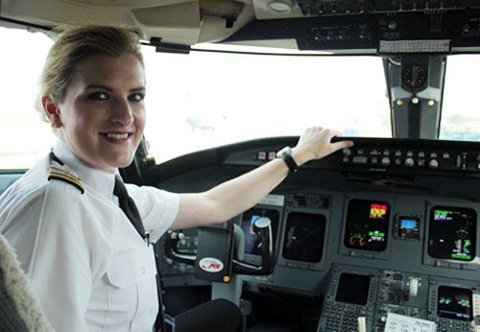 In the thinking of many people, pilot is a dangerous, strenuous job which only fit men. However, for Waples Ann Parr, the Chief pilot of Air Mekong, controlling an aircraft is a very interesting and safe job. To become a good pilot, no matter male or female, you are required to train a critical mind and the ability to handle emergency situations," Ann said.
In the same crew with Ann, Laurel Cook, 26 years old from California (U.S.) wanted to become a pilot after a flight from childhood. Laurel Cook (first from the right).
VTC