VietNamNet Bridge - After 40 years living in the jungle, yesterday August 7 Mr. Ho Van Thanh and his son, Ho Van Lang, were rescued by the local government and local people.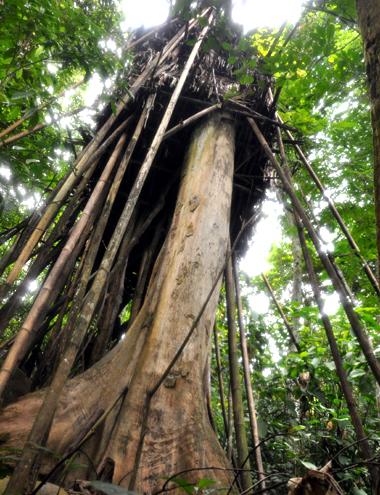 The two men, native of Tra Kem village, Tra Vinh commune, Tra Tay mountainous district of Quang Ngai province, lived for 40 years in a hut which looks like a bird nest on an ancient tree amid the jungle.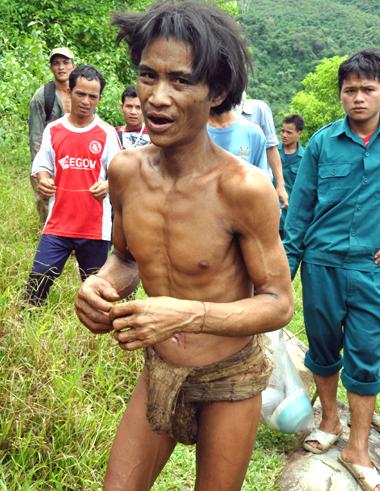 40 years ago, when Lang was 1 year old, his father - Ho Van Thanh - took him into the forest to have a wild life. Since then they had never returned to the village. For decades they only wore loincloth made of tree bark.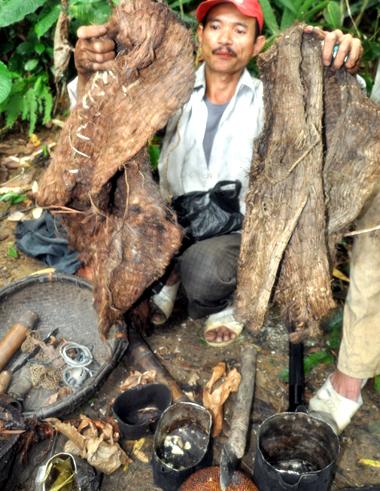 In winter, they wore a coat made of bark. They used bamboo cylinders and things from the forest as home utensils.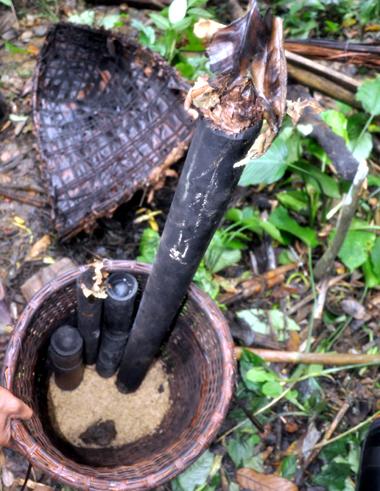 Bamboo baskets and cylinders containing rice and sesame of the "forest men."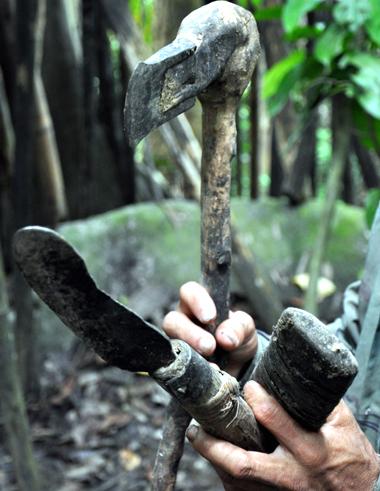 Their homemade axe and knife.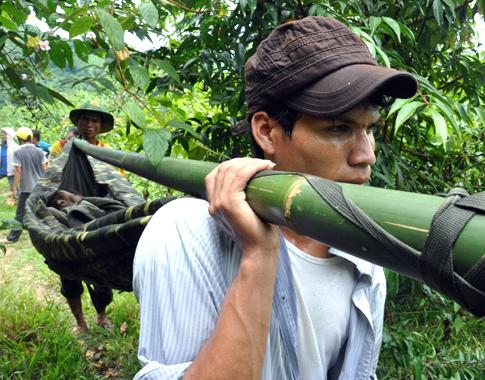 After more than 4 hours walking through the mountains and forest, militia of Tra Xinh Commune and locals approached the home of the men to "rescue" them and took them back to the village.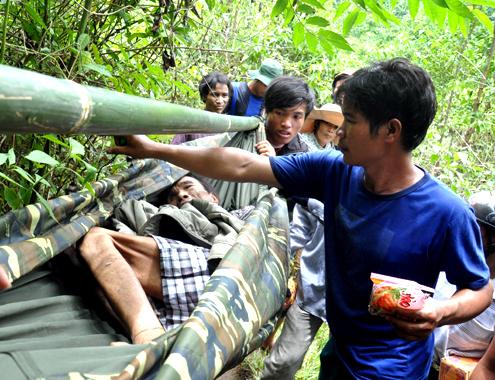 Mr. Ho Van Thanh (81 years old) was seriously sick so villagers had to carry him by a hammock.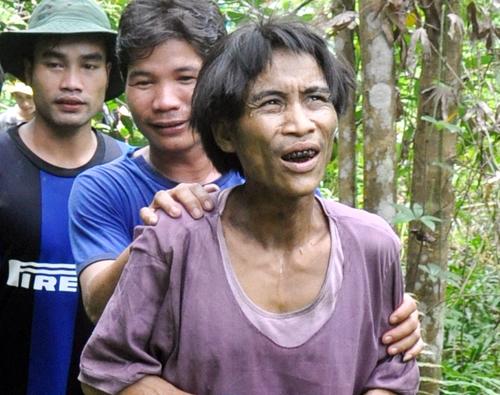 Being afraid that Mr. Lang might panic and flee into the forest, police officers had to follow him step by step.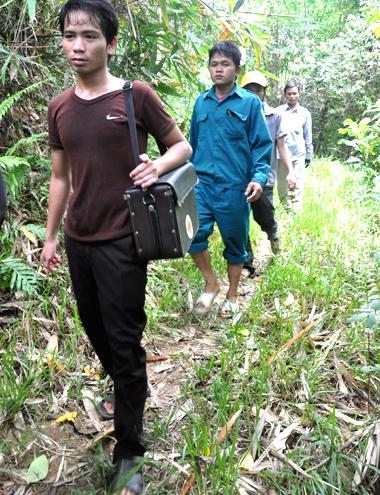 A health worker joined the "rescue" to take care of the forest men.
VNE