VietNamNet Bridge – Most of them are ethnic minority children from the North. They were rescued by scouts of the Ministry of Public Security and the authorities of Tan Phu District, Ho Chi Minh City on November 12, from a garment enterprise.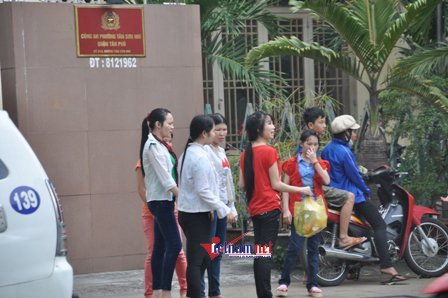 Little girls were rescued from the garment facility in Tan Phu District,
Ho Chi Minh City on November 12.
According to the police, after a long period of investigation, at 12:30 pm on November 12, scouts of the Ministry of Public Security in collaboration with the local police and labor inspectors of the Department of Labour, Invalids and Social Affairs of Tan Phu District made a sudden administrative check at the garment enterprise, located in alley No. 91, Tran Tan road, Tan Son Nhi Ward of Tan Phu District.
At this garment facility, the authorities discovered and rescued 20 child workers.
The children and the garment facility's manager, a man named Tuy, were taken to the police headquarters of Tan Son Nhi Ward to clarify the case.
Through a preliminary investigation, the police identified that the 20 rescued children are ethnic minorities from the northern mountainous province of Dien Bien. They were taken to Ho Chi Minh City to work at this garment facility for more than two years.
The kids declared they had to work for 10 - 12 hours a day and they did not have enough food.
Investigators said that the owners of this garment enterprise went to Dien Bien province to "hunt" child workers. They convened the children's parents to send their children to HCM City to work for them. At the same time they paid in advance from VND1-3 million ($50-150) to each family.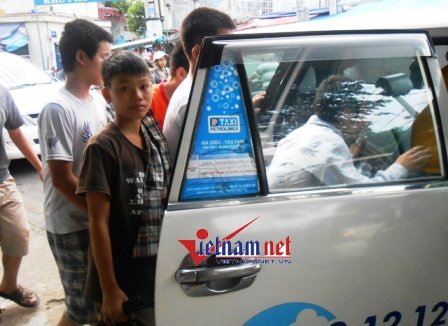 The children currently stay in a hotel waiting for investigation before they are sent home.
Working at this garment facility, the kids were paid very cheaply. However, the owners kept their salary and only gave the money to them when they returned home at the year-end or when they needed to go home.
The Ministry of Public Security is working with local authorities to investigate and clarify the violations of labor laws and the use of child labor at this garment enterprise.
Dam De