VietNamNet Bridge - Buying a bra at the market of Tam Ky, Quang Nam province, Ms. Huynh Thi Oanh, 39, wore the bra for around one month until she felt chest tightness and itching. She cut the bra and found two packs containing liquid solution and six white "pills".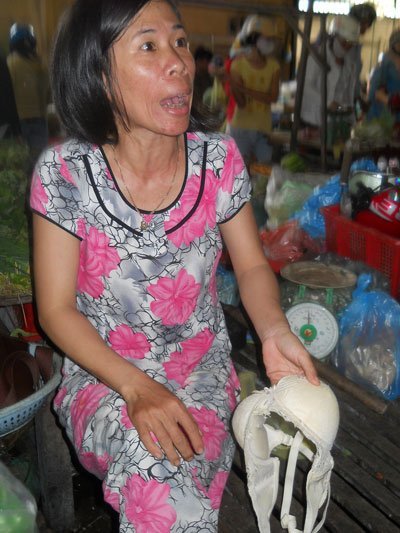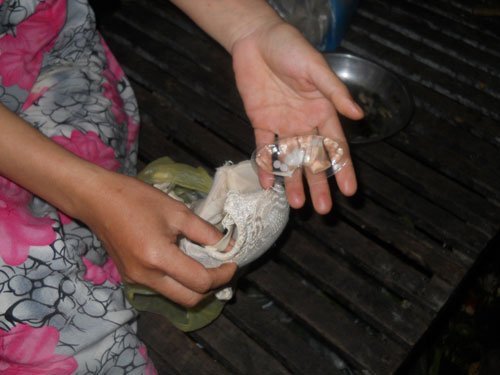 Ms. Oanh and her bra.
Ms. Oanh said she bought the shirt at VND35,000 ($1.6) at a shop in Tam Ky market one month ago.
In the morning of October 26, she touched several particles in the bra. Oanh cut the bra and detected two packs containing white solution and six white pills.
On the bra is the brand "Huang Jia Ma Lian" of China. The product has no label of origin. All information is in Chinese characters.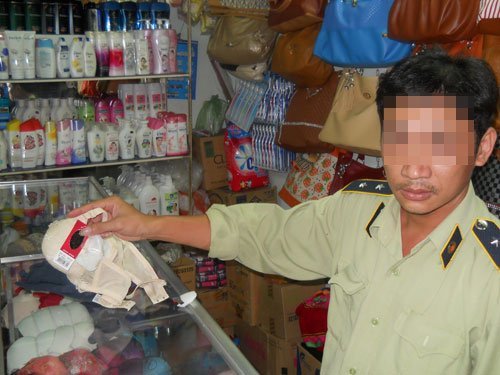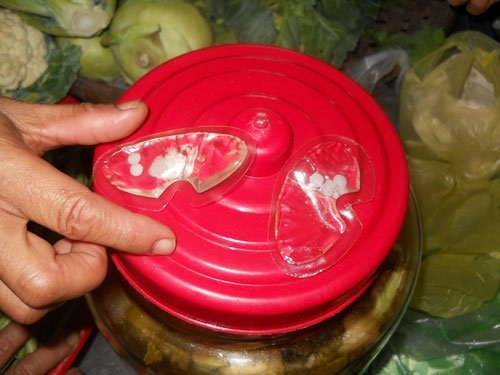 An inspector cuts a bra at the shop in Tam Ky market and detects unknown
substances inside.
After the detection, the bra was sent to the provincial market control bureau for inspection. Inspectors checked the shop where sold the bra. At the shop, in the presence of dozens of people, an inspector cut a bra and detected two packs of liquid solution and six unknown pills inside.
Inspectors seized all 35 bra suspected of containing itchy-causing chemicals at the shop for further investigation.
NLD