VietNamNet Bridge - Construction of HCM City's Metro Line 1, the first in the country, will begin on August 28.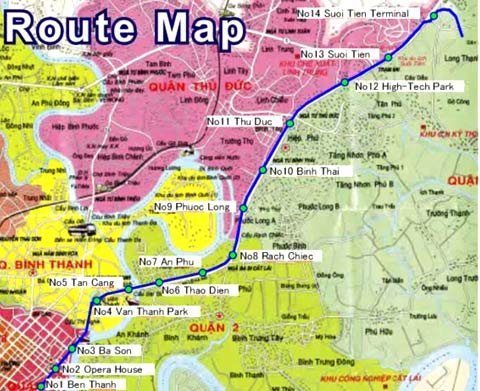 Preparatory work has wrapped up after an EPC (engineering, procurement and construction) contract to build the overhead section of the metro's first route was signed on May 16.
The first 17.1-km stretch of the route is the overhead section, running from Ben Thanh Market in District 1 to the Suoi Tien Area in District 9.
The overhead section, from Ba Son Shipyard in District 1, running through Van Thanh and Tan Cang in Binh Thanh District will take the Ha Noi Highway to Suoi Tien Park. It will have 11 stations.
A consortium of Japan's Sumitomo Corporation and Viet Nam's Civil Engineering Construction Corp No. 6 (Cienco 6) will design, survey, execute, supply equipment, test, operate, offer utility services, and maintain stations of the 17.1-km overhead section of HCM City's Metro Line 1.
The 19.7-km line - with the additional section stretching 2.6 kilometers and running underground - is divided into three packages.
The other packages are for construction of the underground section between Ben Thanh Market and Ba Son Shipyard and for mechanical-electrical devices and maintenance.
Line 1 will totally cost VND47 trillion (US$2.25 billion), with 88.4 per cent raised through Japanese official development assistance and the rest coming from the city budget.
Construction is expected to be completed by 2017 and the first metro line will become operational in 2018.
Below are sketches of the $2 billion subway: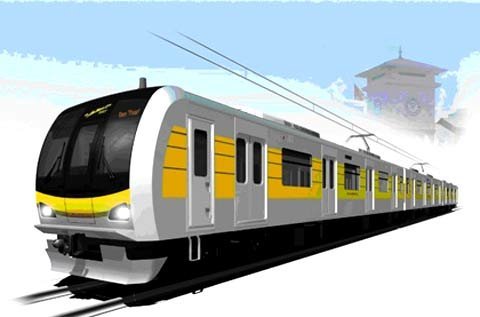 The line is nearly 20km long, with three underground stations and 11 on-the-ground stations.
Inside the subway, which is designed to transport around 162,000 passengers a day in
2014-2020, and 635,000 from 2020 to 2030, and 800,000 by 2040.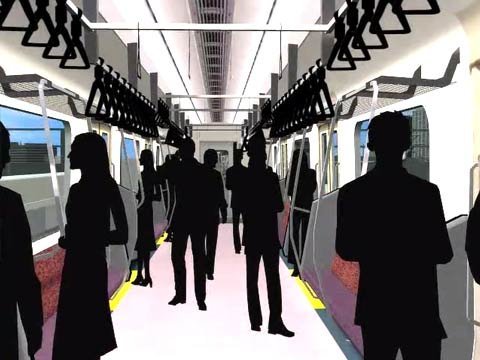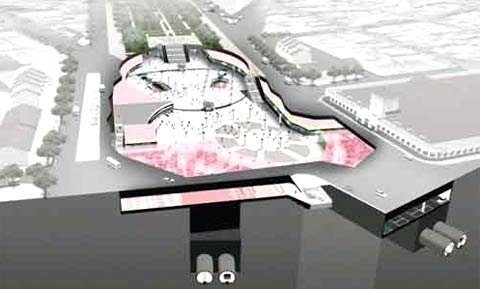 The Ben Thanh station, which is 45,000sq.m, with an underground station and a shopping mall.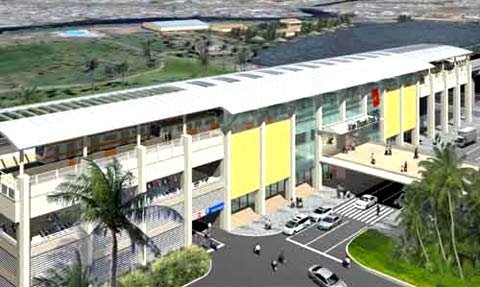 The Van Thanh station.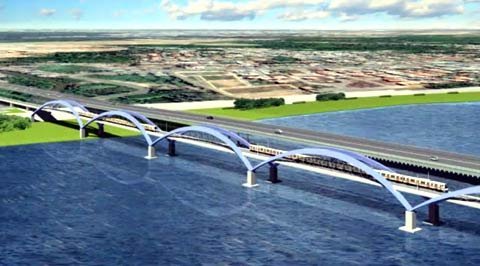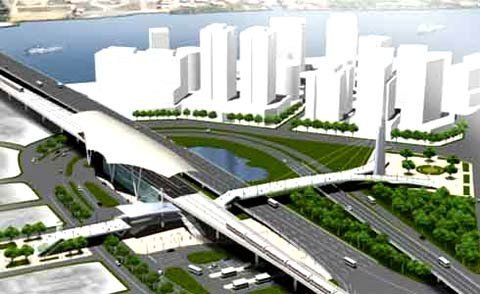 The subway will cross the Saigon River, at the current Tan Cang Restaurant.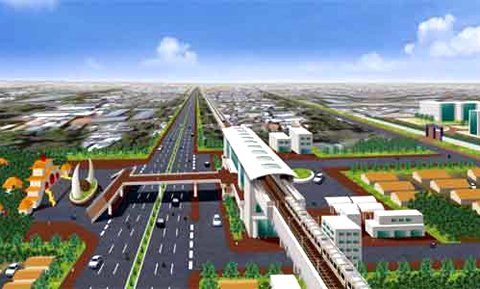 It will cross the Rach Chiec River to the Station No. 14 or Suoi Tien Station.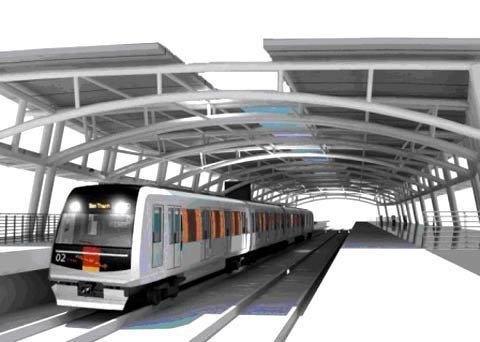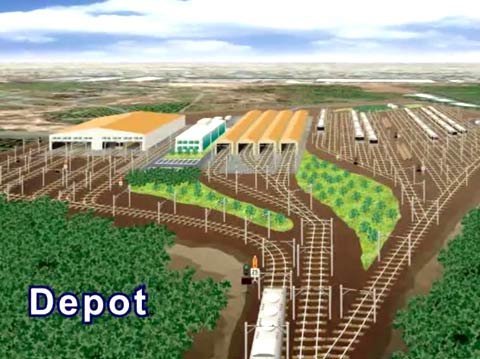 Long Binh, the last station.

Compiled by S. Tung