The new north-south high-speed railway connecting Hanoi and HCM City over a distance of 1.545km are expected to run mainly on elevated sections and below ground to avoid creating more level crossings.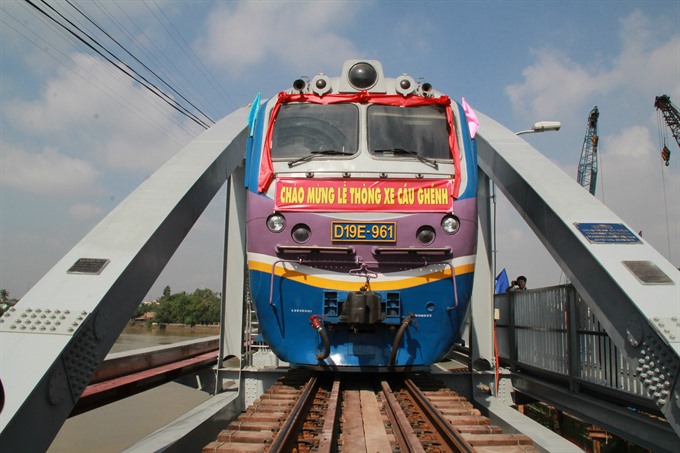 North-South Rail recently began operating on the new Ghenh Bridge over the Dong Nai River. 
The plans were revealed in a draft pre-feasibility report conducted by joint venture consultant contractor TEDI-TRICC-TEDISOUTH.
The railway would avoid running through complex terrain and geological structures but still run close to major cities along the North-South corridor, the report said.
It was expected to have a total of 23 stations, including five main stations, and five depots, the Voice of Viet Nam (VoV) online newspaper reported.
The consultants are now negotiating with localities to select suitable places to set up the stations and depots.
Trendy technology
The consultants also advised that the technology to operate the north-south high-speed railway should be a modern technology.
Representatives of the consultancy companies said the basic factor that made the difference between high-speed railway with normal trains was the technology and signalling.
There are two trends in the world now. First, trains are operated by the push-pull technology used in France, Germany and Korea. Second, a train is run by the technology of distributed traction, used in Japan and Taiwan.
In terms of railway signalling, many countries currently use track circuits. However, they are also studying automatic signalling and train control systems based on radio information.
Deputy Minister Nguyen Ngoc Dong said the criteria to select which technology to use depending on what could be mastered locally.
The ministry will submit a report to the Government before submitting it to the National Assembly for approval. — VNS