VietNamNet Bridge – Traditional products made of natural materials like bamboo, rattan and rice straw have become bestsellers in HCM City, replacing items made with plastic or metal.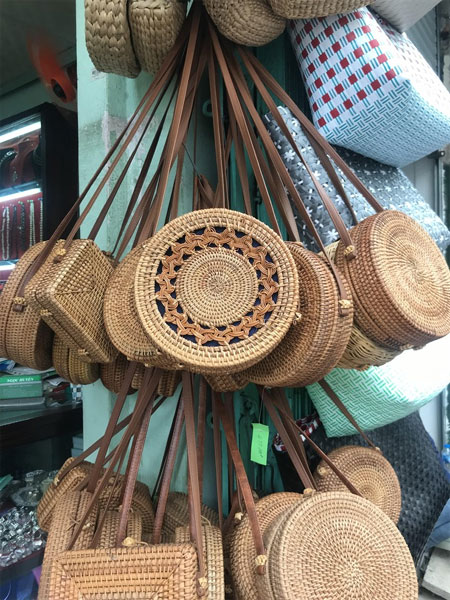 Bargain: A straw bag sells for VND100,000 to VND700,000. -- VNS Photos An Phuong
A modern touch added to traditional designs on fashion items like bags is increasingly popular among young adults.
In fact, bamboo, rattan and straw bags, in cross-body, messenger and tote designs, can be seen this summer season.
The bags can be easily found at street vendors in the heart of the city, with prices ranging from VND100,000 to VND700,000 (US$4-30).
The trendy items are carried at Lá Đan, The Craft House and other local fashion places at higher prices.
"I initially bought this for my summer vacation in Da Nang coastal city. However, my straw bag is so convenient that I decided to buy more in different styles for everyday use," Manh Cuong, 21, told Viet Nam News.
"I love straw bags because they are also a fashion piece that is trending worldwide. Many well-known local and international fashionistas are seen with straw bags these days. I saw their photos on Instagram, and it was inspiring!" he added.
Tuan Duc, editor at a magazine, said that in addition to its green aesthetic and cute design, the affordable prices of the bags are also appealing to young people.
"I've bought five bags so far, and aim to buy more. A medium-sized one for vacation, a large one for work, and three others for casual dates," he said.
A shop owner on District 1's Nguyen Thiep Street said that she sells about 20 – 35 bags daily.
"Natural-material bags are not only appealing to locals, but also foreigners from China, Japan and Australia," she said, adding that she always updates new designs to meet the growing demand.
"Round bags with short handles are in vogue," she said.
Duc predicted that the fashion trend would last a long time as people these days tend to love anything that is a combination of tradition and modernity.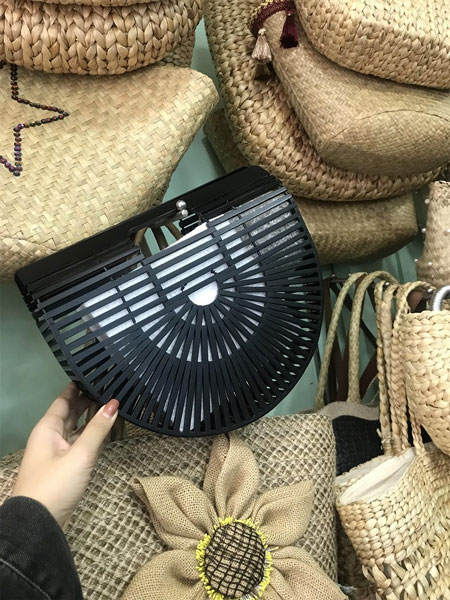 Varied: To meet demand, bagmakers have come up with many colour mixes.
Mood booster
While young people seem to enjoy fashion items, families are interested in home decor made of natural materials.
Le Mai Ngan, marketer at a bamboo and rattan shop in Binh Thanh District, said that locals these days earn higher incomes and are more environmentally conscious, enjoying not only fashion but interior decor made with natural materials.
Architect Mai Cong Quan, a resident of Go Vap District, agreed with Ngan, adding that a touch of bamboo in one's home can be a mood booster, which helps reduce house owners' stress.
Most importantly, natural materials are environmentally friendly, he added.
According to some companies specialising in production and trade of bamboo and rattan items, these products are exported to many foreign markets, including Japan and Taiwan.
In HCM City, Cu Chi and Hoc Mon are among several districts that sell a lot of natural products.
Despite their quality products, many shops in these two districts do not know how to promote their products effectively.
Hong Thu, a shop owner in Hoc Mon, said that most customers who buy her products online were not aware that their purchases were made in the city.
Thu said she decided to launch an online shop dedicated to natural products because of her love for them since she was a child.
She hopes that local products from her hometown will be popular among locals.
Recently, tourism agencies in HCM City stepped up efforts to promote traditional craft villages, one of which focuses on products made of bamboo, rattan and straw.
However, locals are still not aware of products made in these craft villages.
Agencies should promote local products and their unique beauty to mass audiences, the Sai Gon Giai Phong (Liberated Sai Gon) newspaper recommended.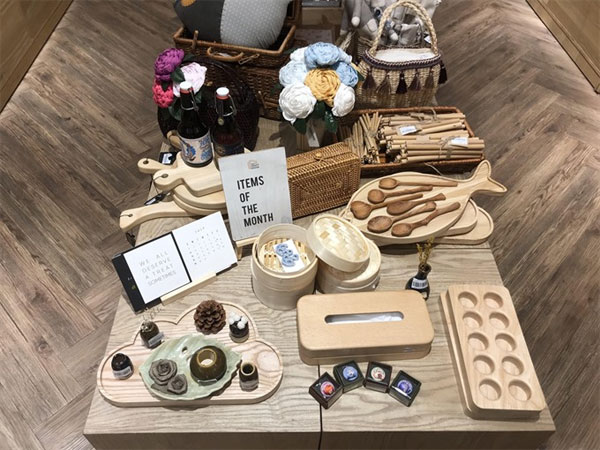 Get them while they're hot: Straw bags are bestselling items at many local shops.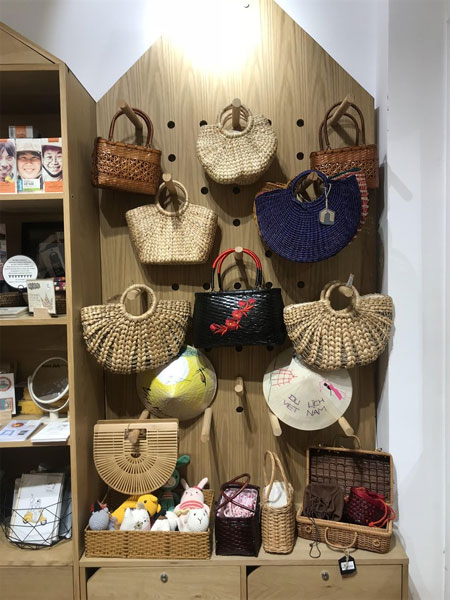 Suits you sir: Bags made of natural materials can be found at street vendors and high-end local shops. 
by An Phuong
Source: VNS