Many trees on Hanoi streets could be at risk of collapse, posing dangers for passers-by and nearby buildings. 
It is easy to see trees on Doi Can Street which are leaning like that they are about to fall down. A local resident said that whenever it is heavily rainy and windy, the trees lean more. On Yen Phu Street, an old tree is leaning out of the road-bed, affecting traffic. 
Meanwhile, branches of trees on Nguyen Van Cu Street have collapsed due to heavy rains and they can fell onto streets anytime. 
In 2016, up to 3,000 trees in the city were ripped up by a storm, with many of which were revealed to have been badly planted, with their roots still covered by plastic which should have been removed prior to being put into the soil.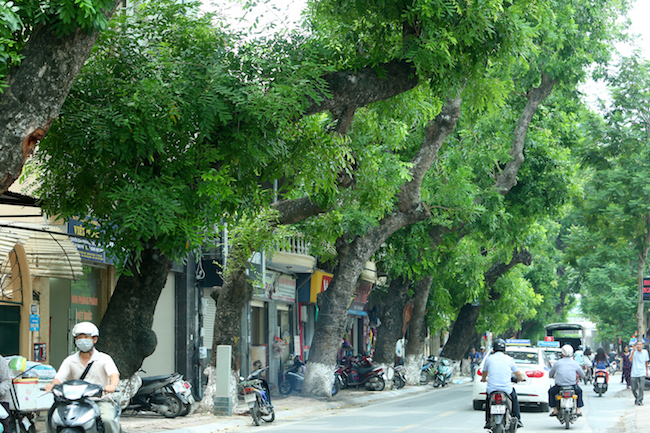 The roots of some trees on Thuy Khue Street have been damaged.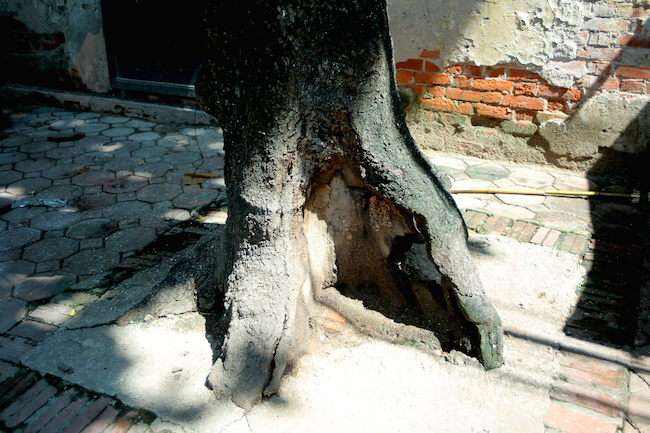 On Hai Ba Trung Street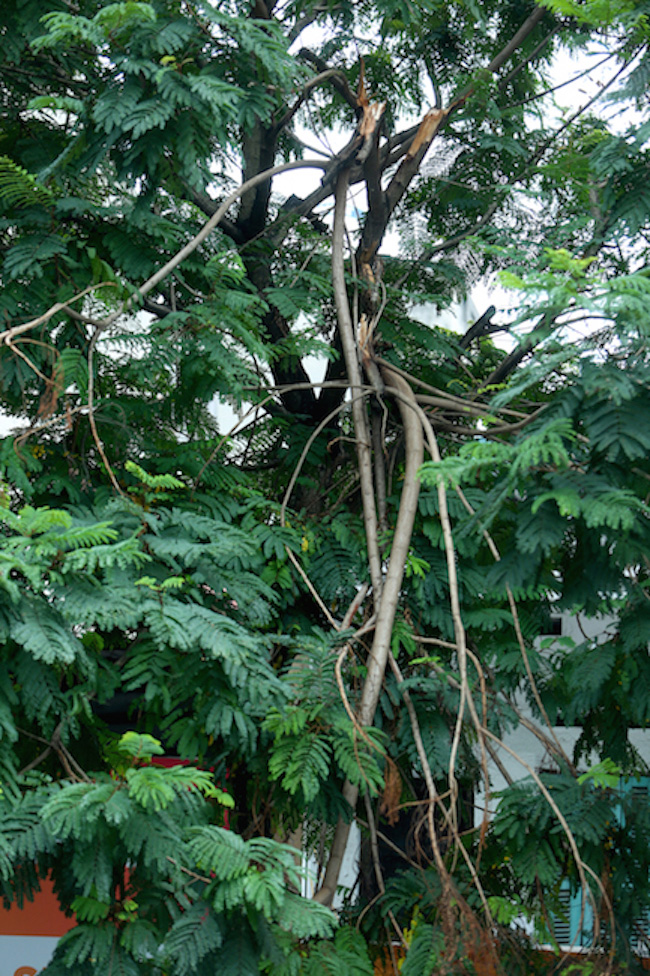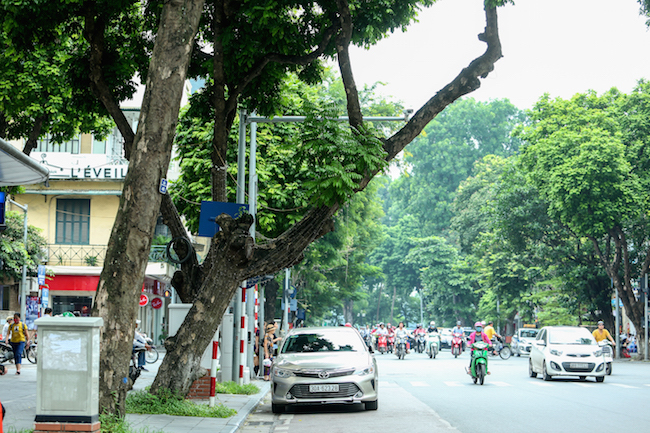 A dry tree on Hoang Hoa Tham Street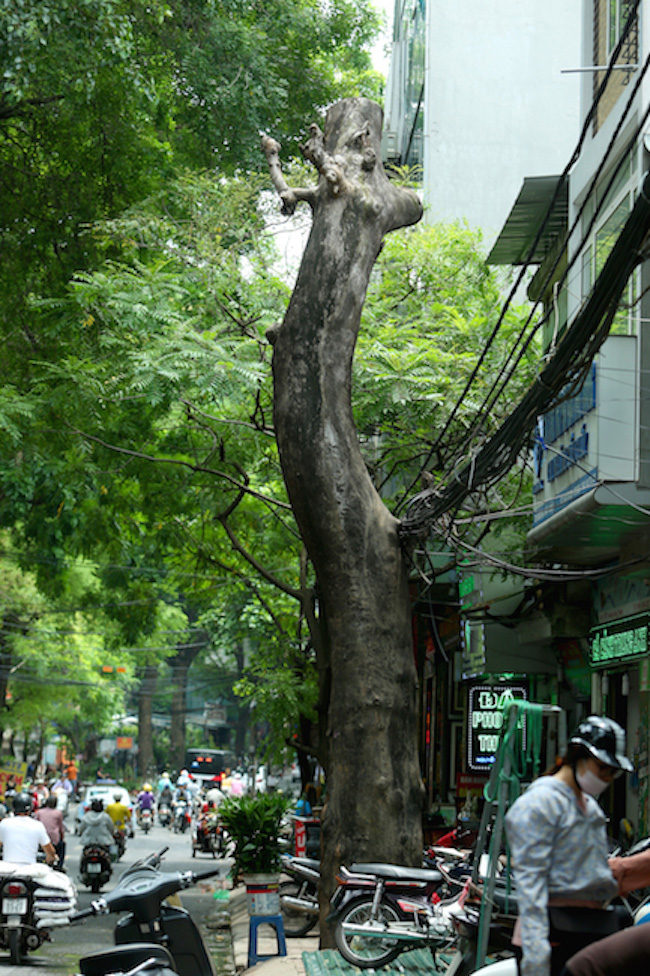 The same situation is seen on Trang Thi Street.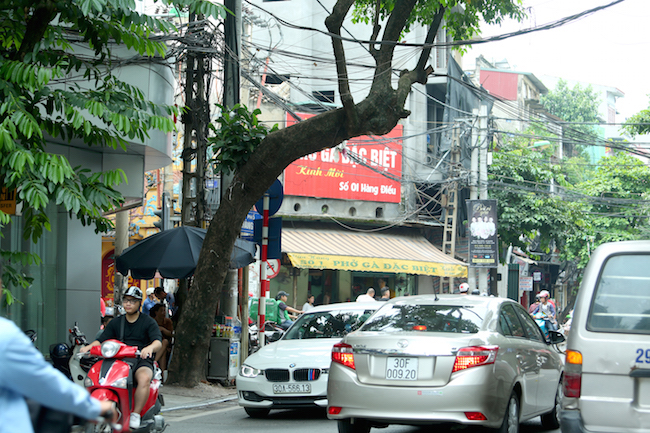 On Ly Thuong Kiet Street
Dan Viet/Dtinews