The Ministry of Transport plans to submit a pre-feasibility study report on a high-speed north-south railway project to the government this year for consideration.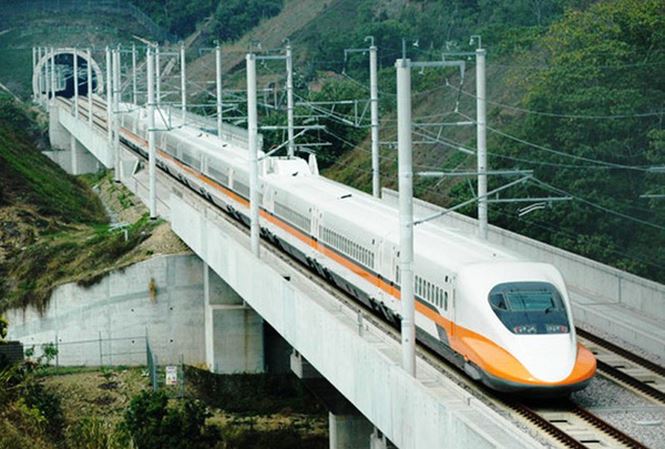 The high-speed north-south railway route would go through 20 cities and provinces
At a recent meeting on the project, the project's consortium of consultants Tedi-Tricc-Tedis said that the line which links Hanoi and HCM City would go through 20 cities and provinces, and for around 1,545 kilometres. 
Up to 70 percent of the route would be underground or elevated to avoid terrain difficulties as well as the impact on residential areas.
There would be 23 stations along the route, including five main hubs.
The consulting consortium has been working with localities about the position of stations and depots. They have also suggested railway construction experiences of developed countries as well as raising capital for the Ministry of Transport.
Minister of Transport Nguyen Van The asked the consortium to quickly complete the pre-feasibility study report in August and work with HCM City, Nghe An and Danang on the station position and direction. 
The Ministry of Transport will submit the project's pre-feasibility study report to the government for consideration this year.
Vietnam has been talking about the North-South Express Railway for years, but it has been delayed due to high costs. The Vietnamese railway industry also saw declining popularity. In 2016, the train passenger volume dropped by 17% compared to 2015 to 9.8 million, while during the first six months of 2017, it had 5 passengers, down 2.9% on-year.
Dtinews