VietNamNet Bridge – Dang Hung Vo, former deputy minister of Natural Resources and Environment, speaks to the Thoi bao Kinh te Viet Nam (Viet Nam Economic Times) newspaper on the advantages of developing smarter and more sustainable urban areas.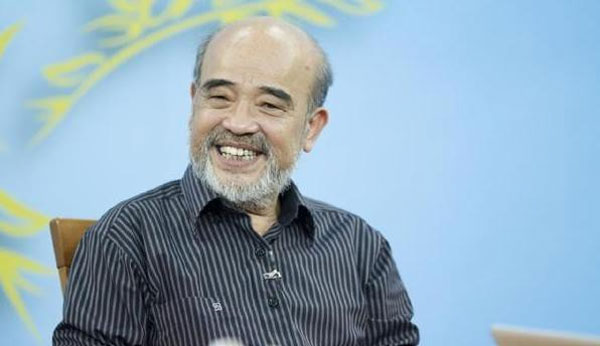 Dang Hung Vo. — Photo dantri.com.vn
In your opinion, what benefits will the proposal to develop a smart and sustainable urban area bring about for the Vietnamese real estate market?
Through this proposal, the Vietnamese Government wants to demonstrate its deep concern for the people's quality of life and to more effectively utilise the country's natural resources and the application of technology for the betterment of the Vietnamese people.
When the people's living conditions have been improved, it will become a driving force to promote the development of the real estate market and smart cities.
Living in smart cities, inhabitants will enjoy a modern life with lower costs thanks to the application of artificial intelligence. In the field of real estate, the definition of intelligence is classified in various degrees ranging from an intelligent apartment and intelligent building to an intelligent population area and an intelligent urban area or city. For Vietnam nowadays we have only a few intelligent apartments due to their high cost.
In my opinion, we should develop more smart buildings or smart urban areas with good infrastructure connections and high quality public services at reasonable costs. They will then serve as a nucleus encouraging the development of more smart urban areas or smart cities. This tendency is the right choice for the development of the Vietnamese real estate market and it is in tandem with the world development trend.
Nowadays, many buildings and urban areas have been certified as green buildings or green urban areas, but in reality they don't meet the required standards. Don't you think that some Vietnamese buildings will be certified as smart buildings without actually deserving their titles?
Now Vietnam has only two urban areas that have been certified as green urban space — the Ecopark in Hanoi and Phu My Hung in Ho Chi Minh City.
There are various criteria to be recognised as a green urban space, such as having many green trees, saving energy and providing living conditions close to nature with clean air and plenty of sunshine.
Of course, living in a green urban space, each apartment must enjoy natural light with clean air flow.
For a smart building, it also has a certain set of requirements, particularly the use of artificial intelligence in the building management.
In other words, residents living in green urban spaces or a smart city will enjoy a high quality of life with good services. The service costs will be higher than the normal costs.
That's why in my opinion, the Government should adopt a special policy to encourage real estate agencies to participate in such projects for the common interest and for the country's development. For example, the Government should allocate land to develop smart cities and grant special financial policies to the developers and others.
Do you think that with a lucrative policy from the Government many real estate developers will invest in the construction of smart urban areas?
Investment in a smart living space requires a big initial capital investment. But the benefits we enjoy will be much bigger. A smart project will be designed for the benefit of the public and for the urban population management. That's why the total cost for an apartment must include the real estate cost plus other costs, including infrastructure costs and the public service costs across the whole life of the project.
In other words, a smart project will not only bring benefits to the environment and the health of the community of people who live there, but also to its developers by helping them secure a place amid the tough competition in the real estate market.
Source: VNS